An inspiring story: Professor breaks hearts by baby sitting a 5-month old child while teaching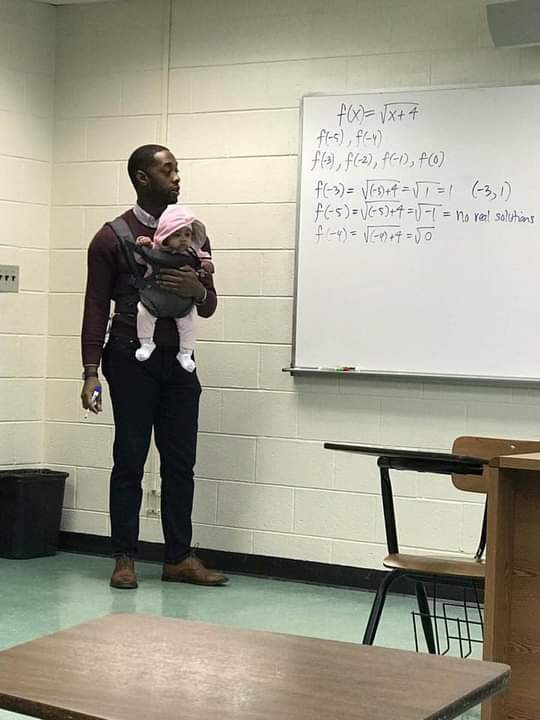 This is the story of a 26-year-old student who sends a message to his teacher explaining that he will be absent from the course, because he has not found anyone to keep his five-month-old daughter. The student whom because of personal reasons, I will keep the name out, emailed his professor about the problem. The student could not reach his baby sitter, who took care of his baby anytime he was away. In the email saw the student explaining to his professor, the reason why he wont be present for class.
Nathan Alexander, a maths professor at Morehouse College (Atlanta) responds to his student by saying, If that's the problem, take her to class. Prof Nathan knew he cannot allow the student to miss class because of the problems he was having, and encouraged him to bring the child to class.
Upon arrival in class, the teacher offered to take the child so that his student could devote himself entirely to the course. The teacher held the baby throughout the class and even after when answering students' questions. Prof Nathan took on the baby and lectured without having problems with.
This is what a dad does. Helping your fellow dad in terms of needs not criticizing him or discriminating them. Let's help one another in times of need. A whole professor turns baby sitter for his student, how far you and me. Let's not take a position to pride ourselves, but rather be open minded on issues. Enjoy your weekend.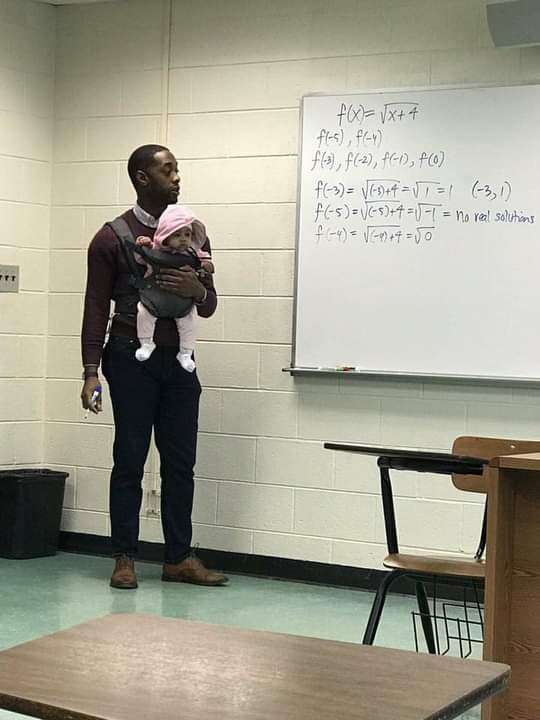 Content created and supplied by: RockyJDJones (via Opera News )