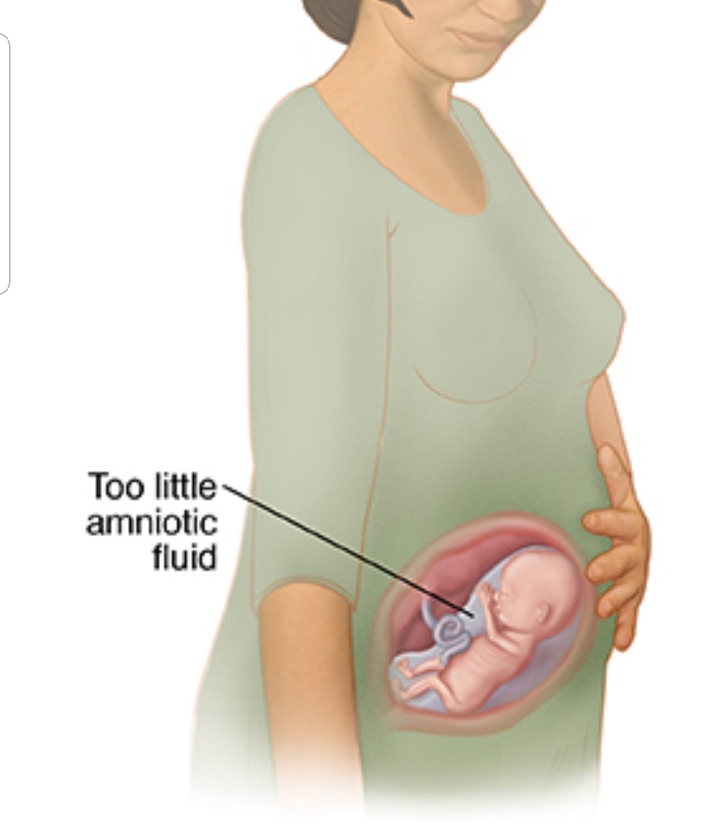 Oligohydramnios is a condition in pregnancy characterized by a deficiency of amniotic fluid. It is the opposite of polyhydramnios.
In simple terms it is when the fluid surrounding the baby is less than expected and if care is not it can go a l9ng way to affect your baby.
-Uteroplacental insufficiency.
-Drugs.
-Fetal abnormalities.
-Rupture of membranes.
-Post term pregnancy.
-Diabetes mellitus.
-Gestosis.
Ways oligohydraminus may affect your baby.
-Growth restriction.
-limb contractures.
- Death.
-Delayed lung maturation.
-Inability to tolerate labor.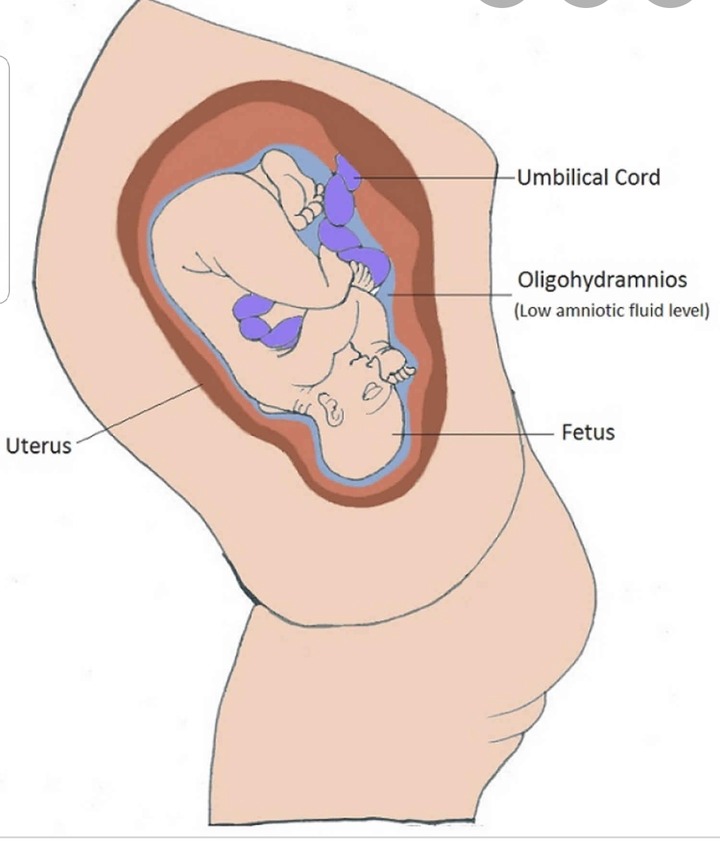 Signs and symptoms of oligohydramnios.
-Amniotic sac will be leaking.
-Amniotic fluid index(AFI) will be low on an ultrasound. Below 5cm
-Measurements of size smaller than what is normal for gestational age.
-Maternal weight gain is low.
-Premature of membranes.
-Abdominal discomfort.
Fetal heart rate suddenly drops.
-Lack of feeling the movement of your baby.
Treatment of Oligohydramnios
include;
Maternal bed rest.
Bed rest may also help when gestational hypertension is present, allowing prolongation of the pregnancy.
-Hydration.
promote the production of amniotic fluid by increasing the maternal intravascular space.
-Early delivery.
Your healthcare provider may advise you to deliver your baby early to avoid complications.
Content created and supplied by: Rahmed (via Opera News )