Before the reopening of schools, the president announced that all schools should have thermometer gun, veronica buckets filled with water, soaps and tissue for the children to be able to observe the safety protocols.
Some schools also had PTA meetings to help the government, teachers and schools to provide the children with nose masks, sanitizers and other things they will need to fight covid-19.
But it seems with all these efforts, some people are not helping.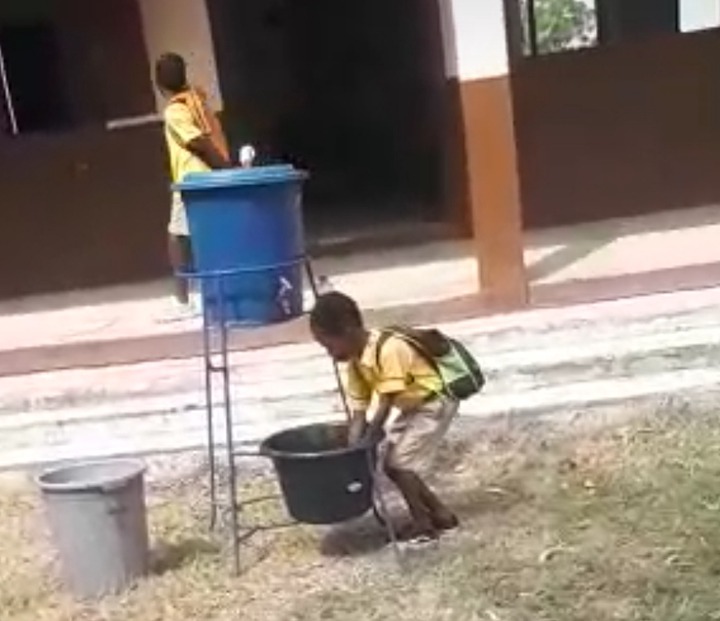 There is a video circulating on social media about a school boy who washing his hands with a dirty water, just to obey the safety protocol.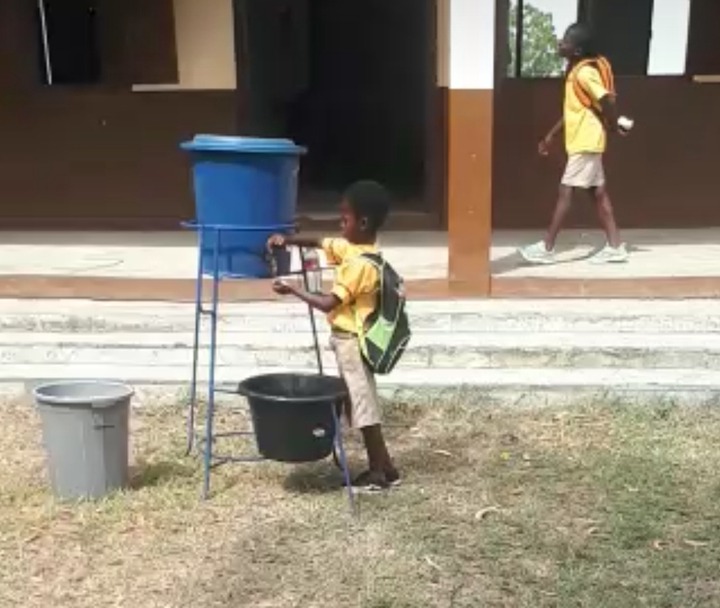 In the video, we was this little boy trying to get water to wash his hands.
He first tried to open the pipe, but there was no water in the veronica bucket. So he decided to use the dirty water in the bowl and later went to class, which was wrong.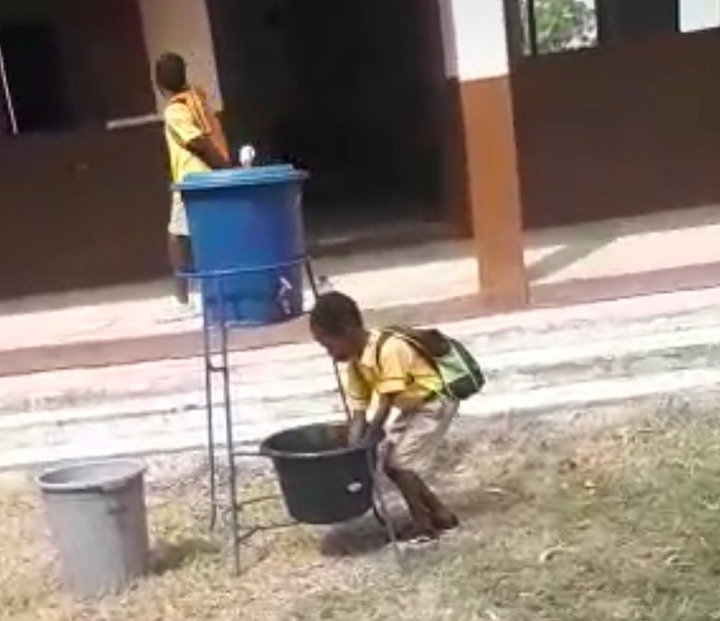 It feels so sad when people sit behind, watch and even go to the extent of taking a video of another person doing something wrong, instead of helping.
Assuming the water was contaminated, he could have contracted the virus and will surely pass it on.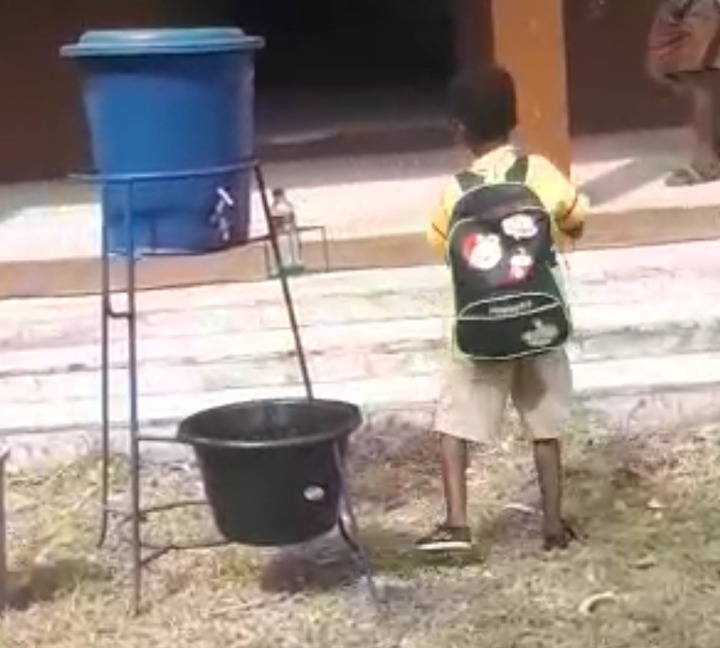 This is the problem I have.
The person who took the video could have just call him back and show him the right way but no. He was laughing behind the camera whiles taking the video.
What did he gain by doing this?
Covid is real and we as parents and society much learn to lend a helping hand. This may not be financially but help in kind.
Teach the child how to wash their hands and tell them why it is important to do so.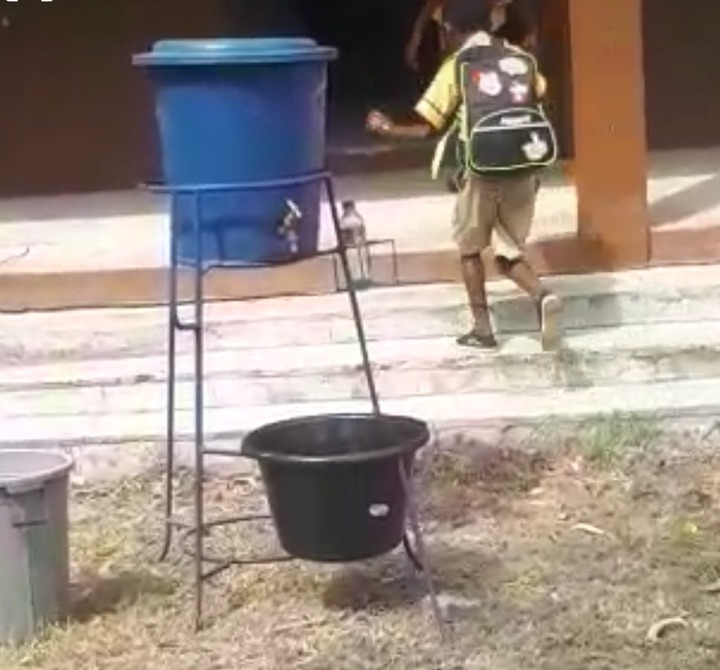 What can you say about this? Is it that the teachers are not doing a good job.
Kindly like and share.
Let's share to inform others what is going on in our school.
Content created and supplied by: Verity.k (via Opera News )