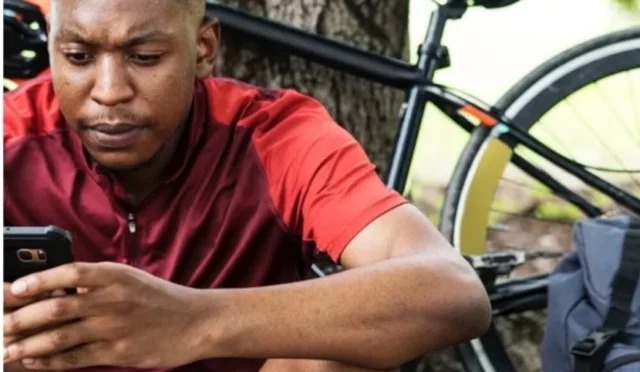 I was very young when I started asking about my father. We live in a complex house. There is a man in every household. A man supervising homework. We don't have it. All I have is my mother. I saw them go to the market very early in the morning and come home late at night. In the evening, when I returned from school, I joined him at the market. I will have lunch there and also do my homework. In the evening I helped him pack up all the things in the warehouse before we left the market to enter the house. He gave me what I needed. We were a group of two - me and my mom.
But I'm not fulfilled. I saw what was happening in the houses around us and I wanted the same. I want a man in our house. At school, people talk about their father; "My dad bought me this and that." My father brought me to this place and that." "My dad…" "My dad…" When it was my turn to speak, I said, "My mom…" At one point, my friends turned to look at me; "Why is she always your mother?" Don't you have a father who will do something for you?"
So I came home with a question for my mother; "Where's dad?" Everyone has a father, so where is my father?"
When I was very young, his response was, "He travels. When he comes, you will see him. If anyone asks you a question, tell them your dad is traveling.
When I reached the average age of ten or twelve, the answer changed. "I don't know where your father is. He traveled and never came back. I don't know where he went and I didn't hear him. When he comes one day you will see him."
And then it becomes a threat. I was a teenager then; "You will never ask me about your father again, did you hear me?" Did you miss something here? Next time you mention your dad, I'll kick you out so you can find him yourself. And if you leave, you will never come back here."
So I stopped asking questions and learned to live with the fact that I didn't have a father. If I do, he will never come back to me. One day we were driving to our hometown. I thought I was sixteen years old. When I'm alone with my mom's older sister. I whispered in his ear, "Do you know anything about my father? Mom said he was on his way. If I asked him today, he was angry. Do you know where he is?" He whispered back, "Yeah, I know where he is. He's out of town. I know where we can find him, but promise me if we go there you won't tell your mother.
The next morning he took my hand and led me to a street near the main market. He said, "Let's sit here and wait." A few minutes later, he pointed to a shop and said, "Look over there. Did you see the man who opened the shop? saw it very well. It was your father. He owned this place, so he was always there. One day, when you grown up and want to meet him, you'll know where to find him." I asked him to take me to him but he didn't. He said it was not his job to introduce me to my father. We stood and watched him for a while until he opened the shop and came in. My aunt took my hand and pulled me away. I looked back and stared at the shop until it was small and out of sight. The only thing I have and remember is the sign outside my father's shop; "Adɔfo asa", which loosely translates to "No more lovers".
I went home and wrote it on the back of my books. I have never forgotten what my father looked like. big like me Dark like skin that covered my body and shrunk like me. I thought about it a lot and wondered why my mother wouldn't let me meet her. When I arrived at the pesantren, I left the campus and went to our hometown to meet him. He recognized me when he saw me. He asked, "What are you doing here? Who brought you here and how did you recognize my shop? I answered only one question from the pile; "My aunt showed me here."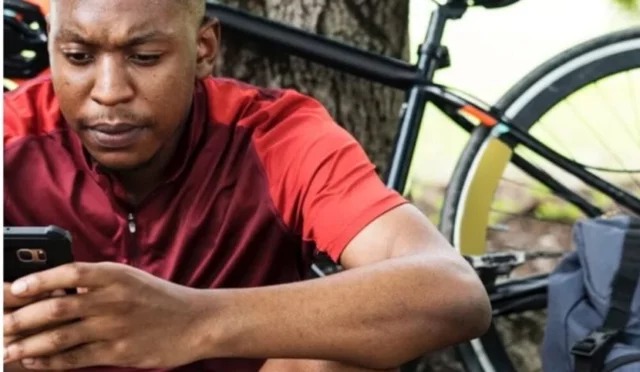 He took me home and met his wife and three children. The first one is much older than me. The second, Raymond, was my age and the third was a girl. I have developed a relationship with Raymond. I spent the night with them and the next day he took me to the train station, gave me money and said goodbye. Something in me was still there that day. Curiosity. An unknown empty feeling. The lack of my youth has disappeared. I have seen my father. I have touched it. I know he's still alive. I know he's human. My mind is at peace and I never look for him again, but somehow I always talk to Raymond, asking how Dad is and stuff like that.
Eleven years later, I checked my messenger and saw a message from Raymond. Somehow we lost contact so he left his number and asked me to call him. At that point I called him and we talked. I asked about Dad and he said, "Your husband is dying slowly. I don't know how much time is left, but every man his age who has the highest stroke frequency doesn't have it. His left side is missing. He is gradually losing his speech. He asked you the other day. That's the main reason why I'm sending you this message. Come see him before he's gone for good."
I wanted to travel to see her the next day, but she told me something I had to talk to my mother about first. That is my conscience. He kept stabbing me; "Mother has a reason why she doesn't want me to see her father. If I leave now, isn't that a betrayal on my part? So I went to my mother and told her about it.
"Did you know that I met my father many years ago?" Sorry I didn't tell you."
"I know you met him. I didn't mean to ask you."
"How did you know that? Your aunt told you about it?"
"So your aunt brought you to her, didn't she?" Thank you for the information. I'll deal with it."
"Wait, you mean he didn't tell you?" So how did you find out?"
"Your book. I saw what you wrote on the back. Adɔfo asa. That was your father's nickname. The day I saw him in all your practice and textbooks, I realized that you had met him.
"Are you angry?"
"Yes, I was angry. That's why I didn't talk about it, but now I know where to direct the anger."
"But why don't you want to see your father?"
"The day you reconciled with this man is over between us. You stopped being my son. I won't tell you my reasons now."
That's how the conversation ended. I dared not tell him about my father's condition and that I had to visit him. I canceled the mission there. But Raymond kept calling. "Do you want to wait until he dies before you come to see his body?" Don't you want to hear the story from his side? He said your name. It just means he has something to say to you." I said to him, "Ray, I will come when the time comes. Sometimes it gets difficult. I won't be too busy and I will see him soon." He replied, "I hope he will still give his speech when you come, otherwise it will be a waste."
So this is what keeps me up at night. I secretly planned to visit him at Christmas, but I couldn't. The voice of my conscience interfered with my decision to visit him. Instead, I spent Christmas with my mother. I said I would visit him in the new year. I didn't do it. Mother's words kept echoing in my head; "The day you reconciled with that man is over. Yes, I could secretly visit him, but I knew that one day he would find out that I was there. If I don't tell him, something or someone will and it will make my life hell. I haven't had a father figure in my life. I can't afford to lose the mother I had all my days just because of this.
I slept and thought about Adɔfo Asa and what he wanted to say to me. I'm writing this at dawn. My time is 2:17 am. I need to sleep now, but the thoughts of my mom and dad keep me up every night. Should I take the risk? Probably not. Raymond said something recently that made my mood even worse. He said, 'What if you were the reason he was alive and in pain? He was hoping to meet you, so he went anyway. Maybe it was hope that kept him alive, but believe me, he was suffering. Wouldn't you see it if that was your excuse?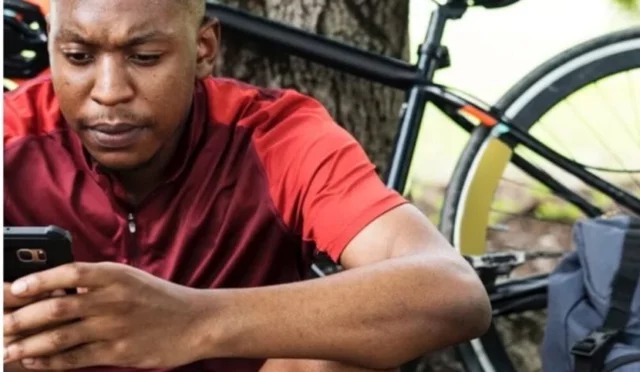 However.
That's why I share my story here. are you brave? Visiting the dying just to piss off the living? Would you? If you were me, what would you do differently? I didn't know the sin he committed against my mother so I couldn't help but say he was a bad person. I'm not ready to talk about it yet. His siblings, two of them, told me this was not their story. I'm in the middle of A and B. Where I go now is my problem. I ask for advice.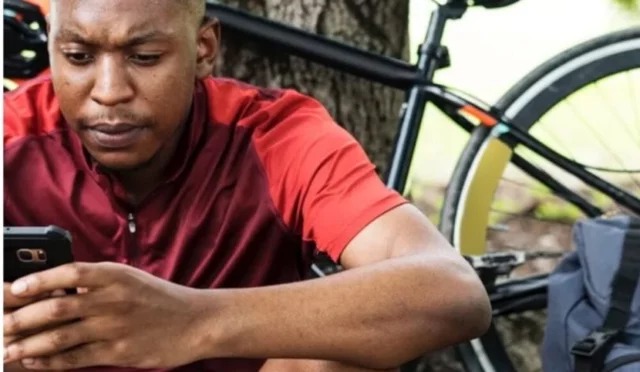 Content created and supplied by: Bada004 (via Opera News )
Opera News is a free to use platform and the views and opinions expressed herein are solely those of the author and do not represent, reflect or express the views of Opera News. Any/all written content and images displayed are provided by the blogger/author, appear herein as submitted by the blogger/author and are unedited by Opera News. Opera News does not consent to nor does it condone the posting of any content that violates the rights (including the copyrights) of any third party, nor content that may malign, inter alia, any religion, ethnic group, organization, gender, company, or individual. Opera News furthermore does not condone the use of our platform for the purposes encouraging/endorsing hate speech, violation of human rights and/or utterances of a defamatory nature. If the content contained herein violates any of your rights, including those of copyright, and/or violates any the above mentioned factors, you are requested to immediately notify us using via the following email address operanews-external(at)opera.com and/or report the article using the available reporting functionality built into our Platform See More