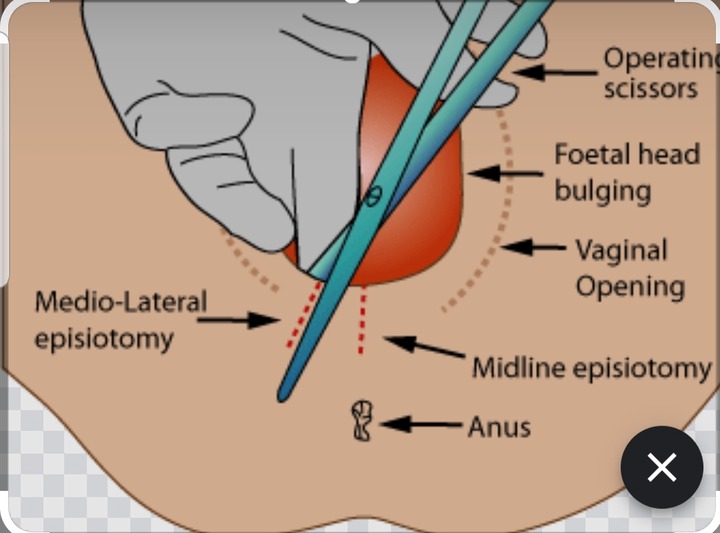 As the perineun distends, an episiotomy may very occasionally be necessary. This is an incision made in the perineum through the tissue between the vaginal opening and the anus to enlarge the outlet during childbirth. Although the procedure was once a routine part of childbirth, that's no longer the case.
Is it better to have an episiotomy or tear?
It was also believed that an episiotomy would heal better than a natural or spontaneous tear. However, recent research suggests that an episiotomy actually cause more problems than it prevents. The procedure can increase the risk of infection and other complications. All this will also depend on how the individual will take care of herself to prevent these infections.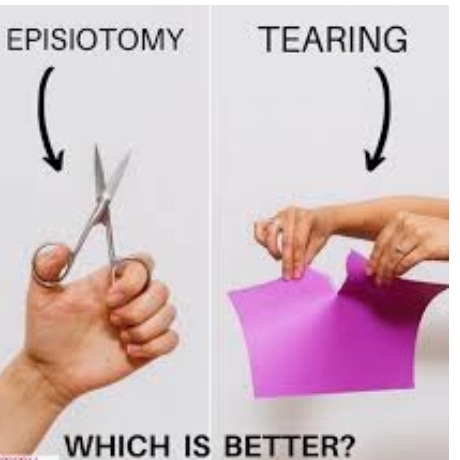 Advantages of episiotomy.
-It prevent extensive perineal truama and protects the anal sphincter muscles.
-It reduces compression of the fetal skull.
-It heals mire neatly.
-It prevent postnatal laxity of the pelvic floor muscles.
Disadvantages of episiotomy.
-Its sutured lines causes more pain.
- sexual dyspareunia.
-High risk of vaginal infection.


How long does episiotomy takes to heal?
Using ice packs or sitting in warm water (a sitz bath) several times a day may also help with pain. Most women say they have less pain or discomfort after the first week or two. Most episiotomies heal in 3 weeks. But it may take longer. It all depends on how serious you comply with your doctors or midwives advice.
How painful is episiotomy?
After episiotomy, it is normal to feel pain or soreness for 2-3 weeks after giving birth, especially when urinating,popping,walking and sitting. It is normal to experience itching and irritation as healing takes place due to the stitches. Pouring warm water over the area when urinating can help. Passing urine can cause stinging.
The 3 benefits of an episiotomy?
There are a number of benefits for implementing routine episiotomy. The benefits include less posterior perineal trauma, less suturing and fewer complications, no difference for most pain mersures and severe vaginal or perineal trauma
Can episiotomy be refused by a client?
Client have the right to refuse any procedure in the hospital, including an episiotomy, but they're not always aware that the midwife is about to perform it. In some case, for example, the midwife made the cut without her knowledge. She didn't know the doctor had performed an episiotomy until her husband told her.
You can walk after episiotomy.
Stitches should heal within one month of the birth. Talk to your midwife about what you can do and can't do. You should avoid those activities during the healing period. It is normal to feel pain around the cut for 2 to 3 weeks after giving birth after having an episiotomy , particularly when walking or sitting.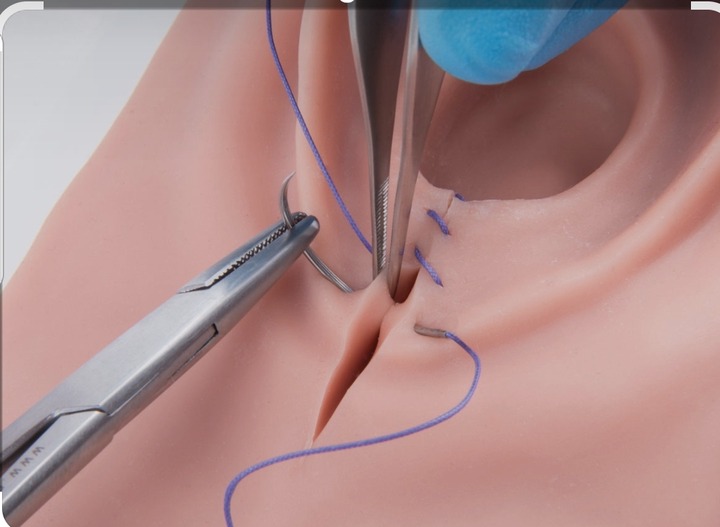 Will pooping tear my stitches?
If you've had stitches or a tear, doing a poo won't make the tear any bigger, or make your stitches come away. It's understandable to feel vulnerable about this part of your body. Feeling tense will make it harder for you to do a poo, though. So in other to make yourself poop freely after giving birth. There are several ways you can make things go smoothly.
-Taking more fibre.
-Take in more vegetables and drink alot of water.
-Taking a stroll.
- Do your best to relax when nature calls.
-Go for the stool softeners.
How second episiotomy can be prevented.
-Choose A Provider That Doesn't Perform Routine episiotomy
-Make Informed Decisions About Medicinal Pain Relief.
- Choose An Upright Position For Birth.
-Try To Facilitate Optimal Fetal Positioning.
- Pregnant women should avoid directed pushing.
- You can request for perineal support.
- Pregnant women should be patience while pushing.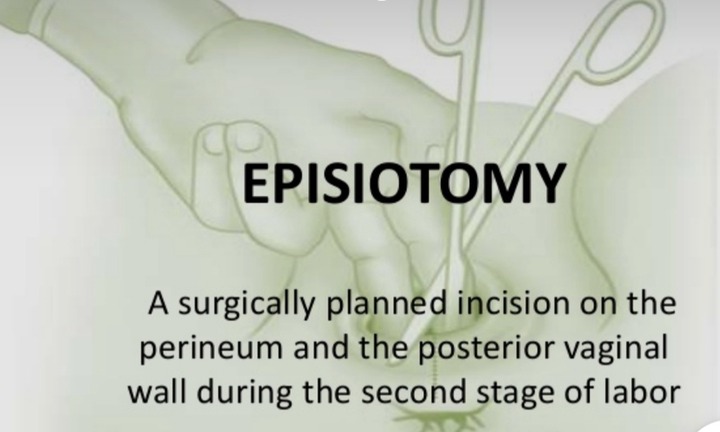 Content created and supplied by: Rahmed (via Opera News )