Currently there is this picture circulating all over social media and the writing and the of the drawing in that picture shows a boy carrying load. And besides these drawings it writing that what is the head used for for and the answer in te book says that it is used to carry load.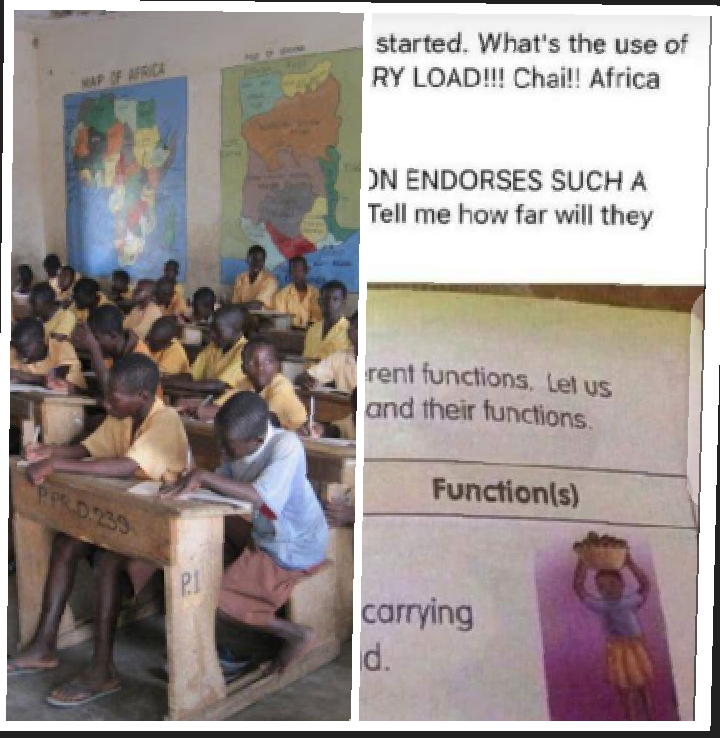 This is something common to our school life especially during our time even though several curriculum have been changed and I'm sure these things have reduced, but with no doubt there some that are still in the system.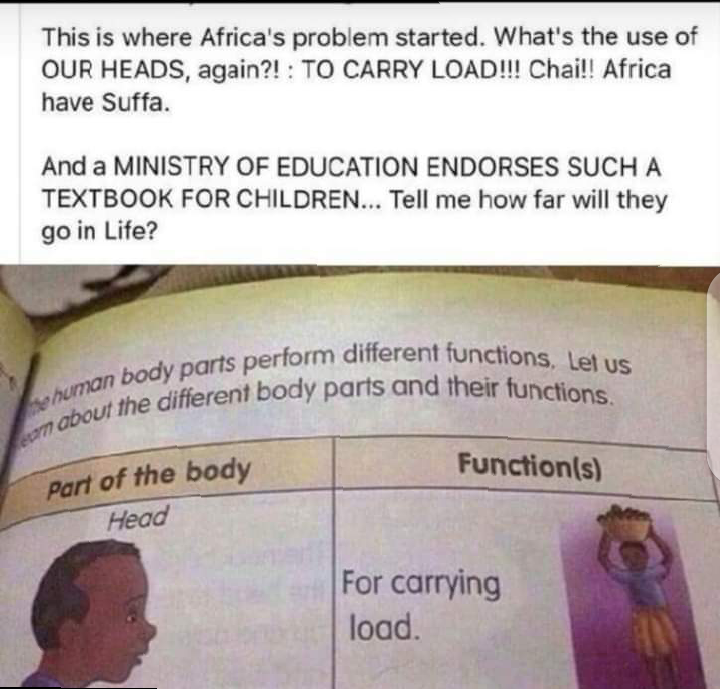 If you could recall during your basic school days you will see these things in your English text books. And you will be asked what do you use your hands to do or what do you use your legs to do or your mouth to do. Most often the answers for these questions are also written besides the question and the drawings in these text books.
Let us critically go into the book to find out what is really written in it.
It written that, " the human body parts perform different functions, let us learn about the different body parts and their functions."
And below the above statement, there were two drawings which are separated with different writings said, Head and the other drawing with its writing also said For Carrying Load".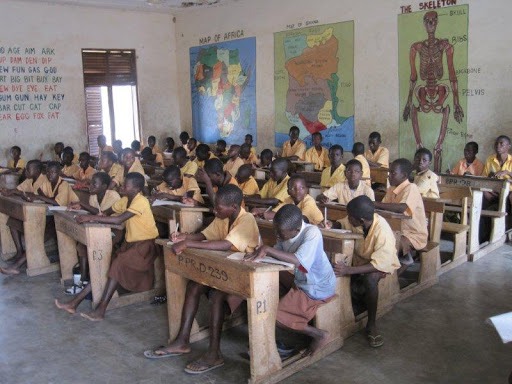 Children, especially students or Pupils are very sensitive but very vulnerable and due to these things they are very fast in memorising or imitating what they see. School children in our schools should not be taught these things or should not be told to say these things but rather let them say or learn these things.
Firstly, they should be taught that, the head is used in learning and also the head is used in thinking critically so as to be able to solve problems in our homes and schools.
Content created and supplied by: Allliveentnews (via Opera News )