Please I beg you to hit the follow button at the right corner of your phone to follow me and get updated on all the amazing stories about entertainment, politics, jokes, culture, fashion, lifestyle and so many others. Interesting stories and news are always coming in, you can not afford to miss them, that is why is a must to follow me to be the first to catch the news in the air. Today article is a very interesting one. Today article is about beautiful a young girl who tweets that her boyfriend is just 23 years of age and he wants to have a baby with her. Let set the ball rolling.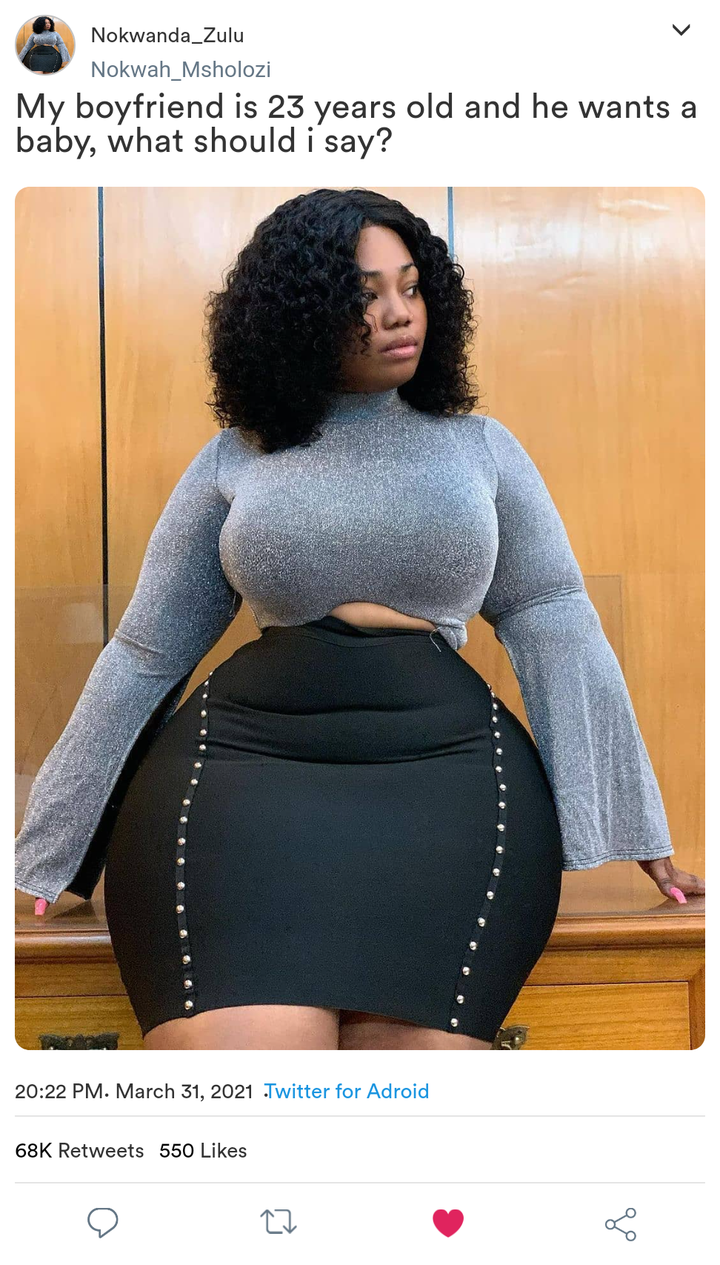 We all heard it before, people always should plan a family before they do so, as unplanned pregnancy is difficult to handle and is something nobody in a relationship will pray to have. One of the reason is that many parents are separated from their union just because of this unwanted pregnancy. It's a customary thing I have to add all around the world, but how do you think of the person asking for a baby?
For me, I am not surprise her boyfriend ask her to married. What I think about men is that most of them rush into married because they think if they do not the girl will end up breaking the relationship with them or they will not get this opportunity again. Also, you should be care full with a guy who wants to have a child with you without marrying first. So for me, I do not think the boyfriend is wrong to have a baby with her if only if he proposes marriage to her.
From my experience, I will advise her not to give the boyfriend the chance to do that unless he is financially good and has also married her. Is a dream for every family to see their daughter getting married. What do you also think?
Thank you for reading.
Please like. comment and share with your loved ones and friends.
Content created and supplied by: Esiama (via Opera News )