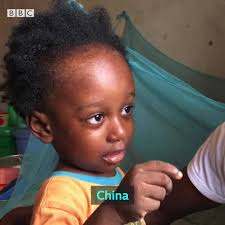 According to his father, Richard Addo discover that his son Jeremiah learn things very fast the time he was 1 year 4 months. So they started teach him things in the house, which was very easy for him to learn. 
The boy's father, Richard Addo says "the boy mind is like a magnet, anything you teach him stick very fast, and he remember it very easy too."
So they try to put the kid: Jeremiah Addo in a small test because of others were doubting that it was not true, he can't be the smartest kid in the world. But he surprises them.
Jeremiah's father say, because they don't have no money, the kid had never sleep in light before, or even watch TV, but is only on mobile phone he use to learn new things with.
They first start to teach him science and follow by maths hoping one day he will grow to become global master in those subject.
CLICK HERE TO WATCH THIS SMART KID
Content created and supplied by: Special-on-board (via Opera News )