HAVE you ever watched a child begging for a certain toy that the parent does not wish to buy? Or a child who wants to run and play when the parent has said, "Stay put"? You can see that in cases like these, the parent wants to act in the child's best interests. Nonetheless, all too often the parent gives in. Under a barrage of whining, the parent changes no to yes.
Many parents seem to believe that good parenting means bending to the will of their children in most things. Parents may feel that such permissiveness shows love, but does it really? Consider this wise proverb from ancient times: "If one is pampering one's servant from youth on, in his later life he will even become a thankless one." Granted, a child is not a servant. Would you not agree, though, that the principle applies to child rearing? Pampering children, giving them all they want, may cause them to grow up to be "thankless"—spoiled, willful, unappreciative adults.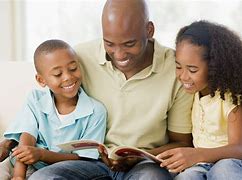 In contrast, the Bible advises parents: "Train up a boy according to the way for him." (Proverbs 22:6) Wise parents follow this direction, setting and enforcing clear, consistent, and reasonable rules. They do not confuse love with permissiveness; nor do they reward children for whining, nagging, or throwing tantrums.
According to an old book, children are likened to arrows, and the parent is likened to a mighty warrior. Just as an archer knows that his arrows will not hit the target by chance, loving parents realize that child rearing cannot be a haphazard business. They want their children to reach a "target"—a fulfilling life as happy, responsible adults. They want their children to make good choices, to be wise and avoid needless problems, and to achieve worthwhile goals. But wanting such things is not enough.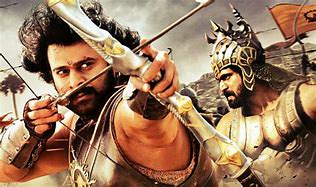 If an arrow is to reach its target, what is needed? It must be thoroughly prepared, well protected, and powerfully directed toward its target. Likewise, children need to be prepared, protected, and directed if their journey toward adulthood is going to be successful.
The arrows used by archers in Ancient times were prepared very carefully. The shaft, perhaps made of a lightweight wood, had to be carved by hand and made as straight as possible. The tip had to be sharp. At the other end of the shaft, feathers were attached to stabilize the arrow in flight, keeping it on course.
Parents want their children to be like those straight arrows—upright, free from deviation. Therefore, if they are wise, they do not turn a blind eye to serious faults but lovingly help their children to work on these and overcome them. There will be plenty of such work to do with any child. Parents are exhorted to discipline their children. Indeed, discipline plays a vital role in forming and straightening out a child's mind and character.
Once prepared, arrows had to be protected. Thus, the archer carried them in a quiver, where they would not be easily damaged or broken. Likewise, good parents are concerned about protecting their children from the dangers of this degraded world. It may be that parents prohibit certain activities that would unnecessarily expose their children to dangerous influences.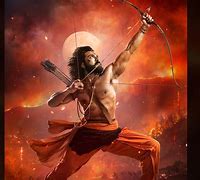 In Ancient times, bows were sometimes mounted with copper, and a soldier was said to 'tread the bow,' perhaps bracing the bow with his foot so that he could string it. Clearly, much energy and effort went into pulling that taut string back in order to shoot those arrows toward their mark! Similarly, raising children requires considerable effort. They do not simply rear themselves, any more than an arrow launches itself toward its target. Raising children is hard work.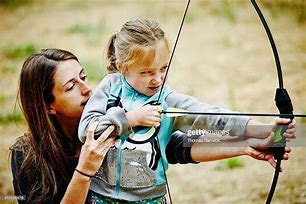 If you train your children according to the wise counsel, you are creating the most favorable circumstances to bring about a marvelous result—seeing your children grow up to be happy, fulfilled, and responsible adults. By all means, then, prepare those precious "arrows," protect them, and expend yourself in directing them. You will never regret it.
Content created and supplied by: WesstPatty (via Opera News )