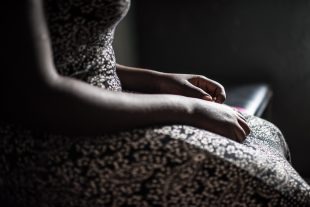 Madam Esther, a 22 year old mother of 2 was rushed to the Ziope health centre after she complained of severe abdominal pain and general body weakness at about 3:00AM for investigations and management. It was discovered by the nurses that madam Esther has not had her menstrual flow for the past months and was unsure of the exact date of her last menstrual period but she denied never been pregnant.
Esther was therefore referred to the maternity unit of the facility to undertake a urine pregnancy test (UPT) to rule of the possibility of she been pregnant. The midwife on duty at the time upon her assessment found out that Esther was bleeding severely and she questioned her as to whether she had tried terminating her pregnancy but Esther still denied.
The midwife became furious at the moment after all indicators showed Esther had an incomplete abortion but asked her to produce some urine to be used for the test. Esther on her way to to get the urine delivered her already 5 month old fetus that had already developed into a human being. 
Though the exact reason for her decision to abort the pregnancy is still unknown, it is believed that her husband is not responsible for the pregnancy as she has been away from home to learn a trade at Ziope. Esther was attended to by the nurses and she is a stable condition.
Content created and supplied by: Ngaribignanba (via Opera News )