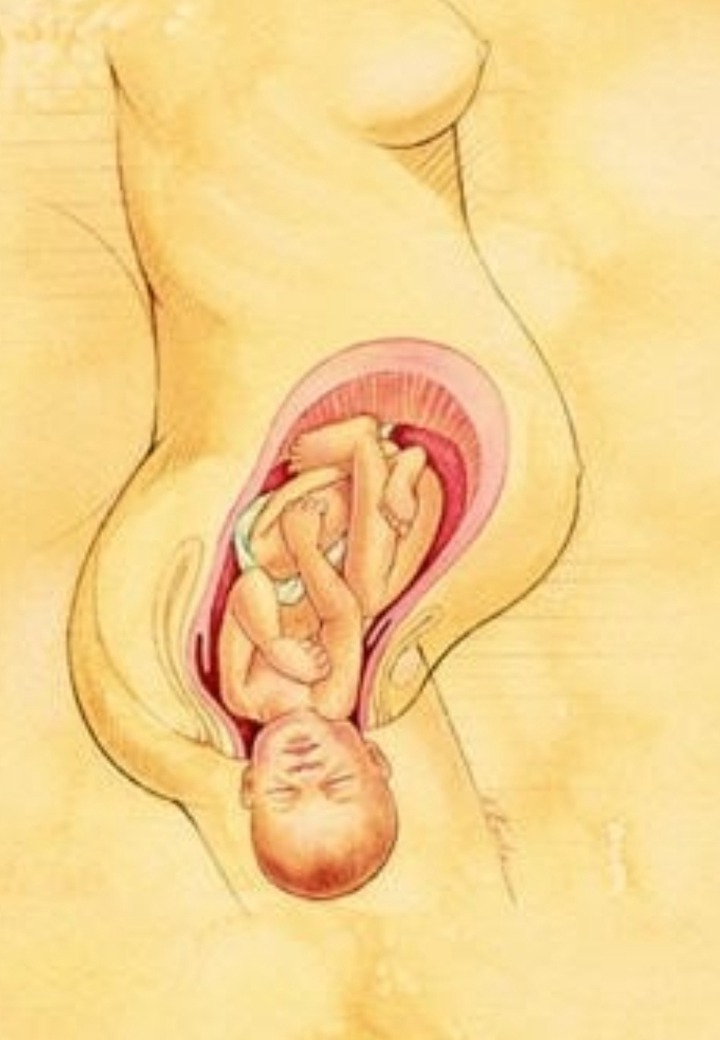 The transition from pregnancy to labour is a sequence of events that often begins gradually. The first of labour, although difficult to diagnose, is usually recognized by the onset of regular uterine contractions and finally culminates in complete effacement and dilatation ofvthe cevix.
There are 4 stages of labour:
First stage
Thinning (effacement) and opening (dilation) of the cervix. Latent phase (0-4 cm dilated) Active phase (4-10cm dilated)
Second stage
This is the stage where expulsion of the fetus takes place. Your baby moves through the birth canal that is from the womb through the fully dilated cevix and into the vagina. At this stage the urge to push is at it peak and the stage is the complete when the baby is born out of th vagina.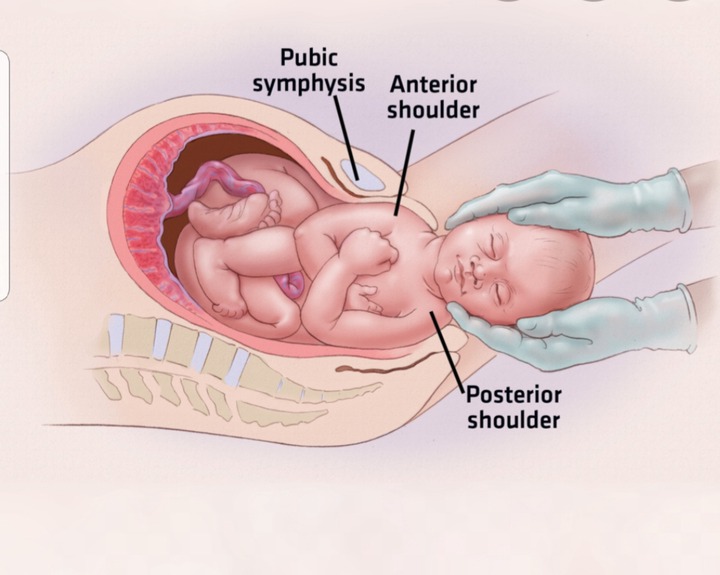 Third stage 
This stage start immediately after the birth of the baby and end when placenta and it's membranes have been delivered. following expulsion of the foetus till the placenta and membranes are expelled by control cord traction .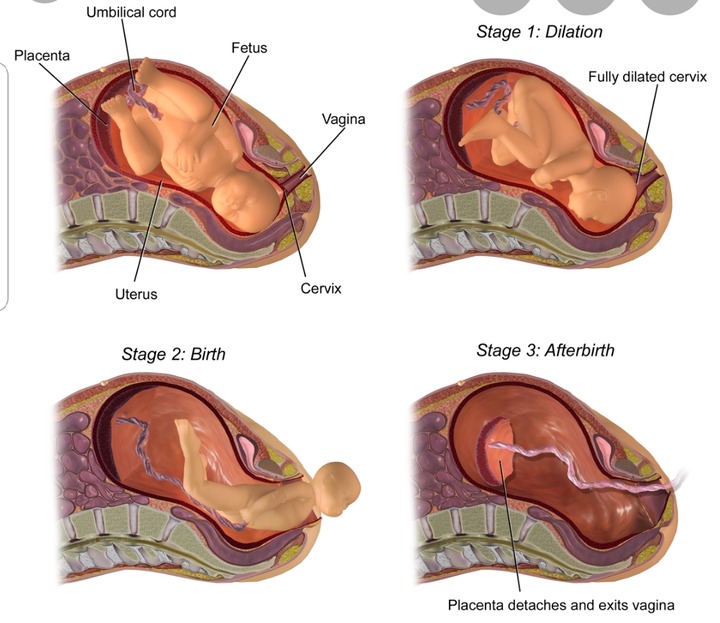 Fourth stage.
Recovery stage because the woman will be under close monitoring for 6hours after birth of baby. This is done to prevent both primary and secondary PPH and infection as well.
Questions pregnant women ask their midwives.
1.How will i know its labour pains?
There are several signs that labour has begun. During dilatation of the cervix, the operculum which forms a cervical plug during pregnancy is remove. You may experience a show; it appears as a pink-brown jelly-like blob or a blood stained mucoid discharge.
You may feel a tummy pain that may feel like strong period pain, these are the start of contractions.
Ruptured membranes which is commonly known as water breaking.
The midwife should teach you how to push your baby out fast.
-Push as if you're having a bowel movement. Relax your body and thighs and push.
-Tuck your chin to your chest and give it your all.
-Stay focused and push with contractions.
-Rest between contractions.
-Stop pushing as instructed.
The duration it will take to dilate from 1 to 10?
Human are not the same so as we vary from one another then definitely pregnancy stages and feelings will also vary. One woman may go from having a closed cervix to giving birth in a matter of hours, while another is 1–2 cm dilated for days. Some women do not experience any dilation until they go into active labor. This means that the cervix is completely closed initially, but it widens to 10 cm as labor progresses.
What is painless delivery?
This is refers to the use of an epidural injection which is given by an anaesthesiologist for pain relief during labour. It is injected in the lower back and released around the spinal cord.
The natural ways to induce or start labour.
-Exercise.
The simple act of walking during pregnancy may help draw the baby down into your pelvis. The pressure of the baby on your pelvis may then prime your cervix for labour. Moderate exercise is safe and is recommended during pregnancy. It prepares muscle around the perineal area for delivery.
-Sexual intercourse.
Sperms contains prostaglandins, or fatty acids that act like hormones, which are also produced by your uterus to thin and dilate the cervix and start contractions in preparation for delivery.
Nipple stimulation.
This is done by the use of breast pump to stimulate the nipple. You will begin to experience strong, consistent contractions because this stimulation helps release oxytocin from your brain, which in turn often causes the uterus to contract. 
Can one speed up dilation?
Getting up and moving around may help speed dilation by increasing blood flow. Doing simple movements in bed or chair, or even changing positions may encourage dilation. This is because the weight of the baby applies pressure to the cervix.
What happens if you don't push during Labour?
In addition to pain, women made to resist the urge to push may experience other complications. Delay in pushing causes labour to last longer and puts you at risk of postpartum haemorrhage and infection.
You also put your baby at risk of developing sepsis, and your baby will not be able to breath at birth. You can even lose the baby you've carried for 9 good month just because you could not push.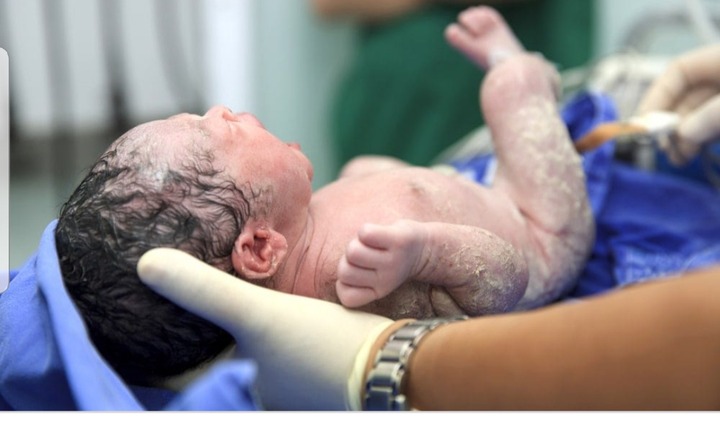 Is natural birth painful?
Some people describe the feeling as being like intense period cramps, others say it feels like a tightening or pounding feeling in your uterus or across your belly. Util you experience it you may never know how yours will feel like.
Content created and supplied by: Rahmed (via Opera News )