Parenting is all about unconditional love, empathy, and family values. But it also involves a few bottles of wine, bribery, and lying. Fortunately, moms and dads aren't sugar-coating any of it.
To show you that being a hypocrite isn't necessarily a bad thing, Bored Panda put together a list of tweets where parents share the times they... stretched the truth with their kids. From the classic "I can see it from here" to the new-age "Hummus is princess food", we included them all. Enjoy!
#1
However, people should be really careful when it comes to lying to kids. Imagine this: An adult meets a child and says: "There is a huge bowl of candy in the next room. Want to go get some?" The child agrees and follows the adult into the room. But there is no candy. The adult admits it was a lie, explaining, "I just said that because I wanted you to come to play with me."
#2
#3
#4
#5
My dad is the only one in our family who eats Brussels sprouts: had a friend over for tea in high school, he asked her if she liked Brussels sprouts, she exclaimed "oh no, they're gross! But I do like those little cabbage things" (meaning the sprouts). Proud of my fam, none of them blinked an eye. I guess she just said "ew Brussels sprouts" coz we all did/other ppl do, without realizing
For this phase, each child was asked to stare straight ahead while the adult held a toy behind the child's back.
The toy represented a familiar fictional character (like Winnie the Pooh, or the Cookie Monster), and the child had to guess the identity of the toy without looking and if you do plan on it, be prepared for "mommy, what's a dildo?"
#6
#7
After playing two rounds of the game, the adult suddenly told the child that she had to leave for a minute to answer a phone call. She said she'd be right back and the two of them would continue the game. Meanwhile, she explained, she was going to leave behind the next toy to be identified (she covered it so the child couldn't see what it was) and put it on a table. "Don't peek while I'm gone!" she said.
#8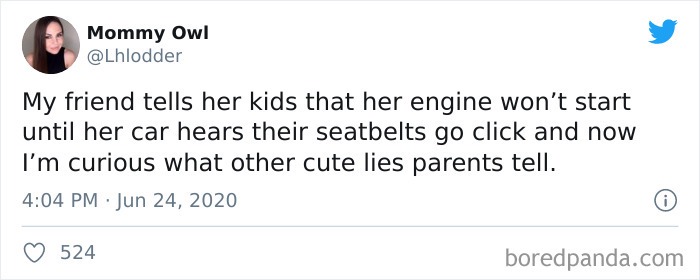 As a kid, I was told, simply enough, that you should wear your seatbelt in the car because without it a car crash can kill you. I don't see why this situation would require a lie when the truth is perfectly fine here.
#9
#10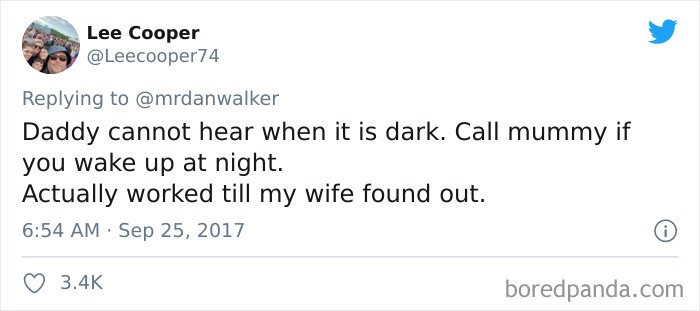 I will plead with you to share the above pictures with your loved ones, families, and friends, and do not forget to follow me as well.
Content created and supplied by: Health360 (via Opera News )