Parents are to train their child the Godly way. Even the Bible says spear the rod and spoil the child, it has nothing to do with a rod as said, it simply means discipline your child because if you leave him or her as in spearing your child any time he or she does a bad thing, then you are spoiling your child. However, a man went contrary defending his child so badly even when it was clear that his son was wrong, let's get started then.
A man sent his son to school and never heard of any complaint about his son. One day, his son pleaded with him that he should change his school because he won't return to the his school again, he was worried about his son's request but didn't know why his son needs that.
He later called the Head master of the school and narrated everything to him, the headmaster told him to come to the school with his son the next day. He dressed his sin for schools even though his son cried not to go to the school again.
He met the headmaster and the headmaster told the man's son to narrate who stoked the class teachers phone. After he beat about the bush and narrated, it was clear that he stoked the phone and that's why he don't want to return to the school.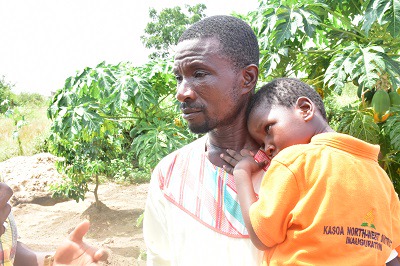 The headmaster concluded that that was really bad of his son but he has been forgiven. Instead of the man to scold his child or advice him and even thank the headmaster, he rather insulted him saying that weren't the headmaster once a child, hasn't he stolen something before, he chuckled and picked his son chorusing on the way that he will not even bring his son to that stupid school.
The headmaster was more than shock but he didn't talk, he stood up and went inside with lots of thoughts.
Is that what a father should say? Did the Head master say anything wrong which led to the abysmal behavior of the man? What do you think?
Please like, share, comment and follow in order not to miss any of my articles.
Content created and supplied by: agyemanb75 (via Opera News )