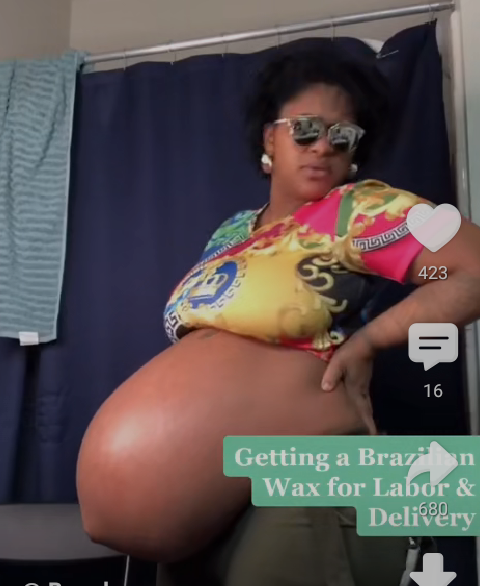 As a man I have always been grateful to God for being who he created me to be (a man rather than a woman). This feeling deepens when I see women carrying that big protruded belly called pregnancy. Though I passed through the same system of reproduction, I really feel for them, most especially my mom.
There's a viral video in which a woman, not too old (around 30 years), was found dancing exuberantly and with much dexterity even though she was carrying what I can unapologetically describe as the longest protruded belly (pregnancy) I have ever seen in my entire life.
Yes, some pregnancies may be weird and strange to behold, but this is exceptional, especially when the 'victim' feels nothing but normal and freely dances with the big, elongated stomach. The camera man (i.e. if there's any around) has really got the nerves to record the whole show.
All other things being equal, this pregnancy cannot be a single child. The lady is surely carrying more than one person inside there. Most of the time, such predictions may be wrong but this cannot be wrong because if it is, then the beautiful woman must be checked at the theatre after delivery.
These are some of the pictures of the woman making serious moves with her protruded pregnancy to the whole world.
Can you also make some predictions as to how many babies may be in there? Give it a try.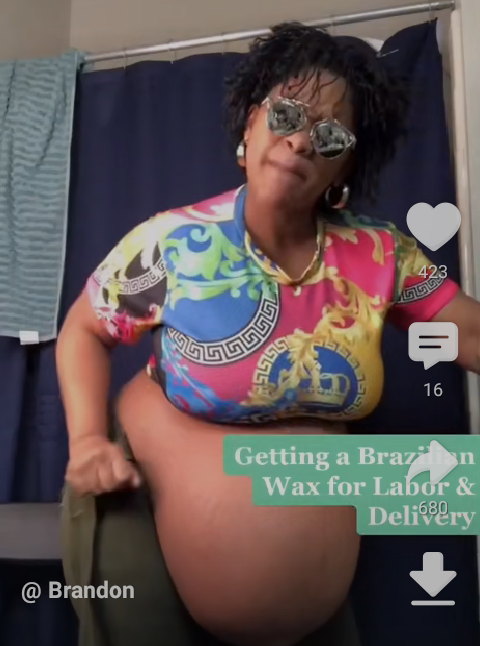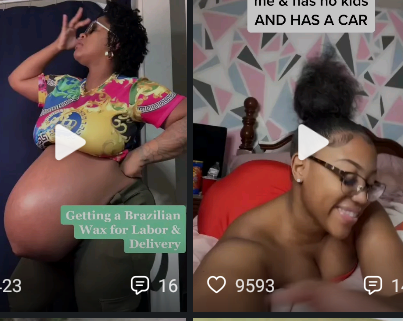 Content created and supplied by: Discoverers_Gh (via Opera News )