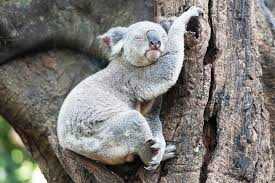 During the winter mating season, competition is fierce for access to female Japanese macaques. But it's not for the reason you might think. Males don't just have to compete with other males for access to females: they have to compete with females too.
That's because in some populations, homos3xual behaviour among females is not only common, it's the norm. One female will mount another then stimulate her genitals by rubbing them against the other female. Some hold onto each other with their limbs using a double foot clasp mount, while others sit on top of their mates in a sort of jockey style position says Paul Vasey of the University of Lethbridge in Alberta Canada who has been studying these macaques for over 20 years.
To our eyes these encounters look startlingly intimate. The females stare into each other's eyes while mating which macaques hardly ever do outside of sexual contexts. The pairings can even last a whole week mounting hundreds of times. When they're not mating, the females stay close together to sleep and groom and defend each other from possible rivals.
That many humans are homos3xual is well known but we also know the behaviour is extremely common across the animal kingdom from insects to mammals. So what's really going on. Can these animals actually be called homos3xual.
Animals have been observed engaging in same s3x matings for decades. But for most of that time the documented cases were largely seen as anomalies or curiosities. The turning point was Bruce Bagemihl's 1999 book Biological Exuberance which outlined so many examples from so many different species that the topic moved to centre stage. Since then scientists have studied these behaviours systematically.
On the face of it homos3xual behaviour by animals looks like a really bad idea. Despite Bagemihl's roster of examples, homosxual behaviour still seems to be a rarity. We have probably missed some examples,m as in many species males and females look pretty much alike. But while hundreds of species have been documented doing it on isolated occasions only a handful have made it a habitual part of their lives says Vasey.
To many, that isn't surprising. On the face of it, homosxual behaviour by animals looks like a really bad idea. Darwin's theory of evolution by natural selection implies that genes have to get themselves passed on to the next generation or they will die out. Any genes that make an animal more likely to engage in same s3x matings would be less likely to get passed on than genes pushing for heterosexual pairings so homosxuality ought to quickly die out.
But that evidently isn't what's happening. For some animals, homosxual behaviour isn't an occasional event which we might put down to simple mistakes but a regular thing. Take the macaques. When Vasey first observed the females mounting each other, he was blown away by how often they did it. The females were simply seeking se3ual pleasure. So many females of the group are engaging in this behaviour and there are males sitting around twiddling their thumbs he says. There's got to be a reason for this. There is no way the behaviour can be evolutionarily irrelevant.
Vasey's team has found that females use a greater variety of positions and movements than males do. In a 2006 study, they proposed that the females were simply seeking sxual pleasure and were using different movements to maximise the genital sensations. She can do so in a homosxual context just as easily as in a heterosxual context so the behaviour spills over says Vasey.
But for all the homosxual pairings the females indulge in, Vasey is clear that they are not truly homosxual. A female may engage in female female mounting but that doesn't mean she isn't interested in males. Females often mount males apparently to encourage them to mate more. Once they had evolved this behaviour, it was easy for them to apply it to other females as well.
In some cases, there is a fairly straightforward evolutionary reason why animals engage in homoseual behaviour. Take male fruit flies. In their first 30 minutes of life they will try to copulate with any other fly male or female. After a while, they learn to recognise the smell of virgin females and focus on them.
The males are using homosxual behaviour as a roundabout way to fertilise more females. This trial and error approach may look rather inefficient but actually it is a good strategy says David Featherstone of the University of Illinois at Chicago US. In the wild flies in different habitats may have slightly different pheromone blends. A male could be passing up an opportunity to have viable offspring if they are hardwired to only go for a certain smell says Featherstone.
Male flour beetles use a distinctly sneaky trick. They often mount each other and go so far as depositing sperm. If the male carrying this sperm mates with a female later the sperm might get transferred so the male who produced it has fertilised a female without having to court her. In both cases, the males are using homosxual behaviour as a roundabout way to fertilise more females. So it's clear how these behaviours could be favoured by evolution. But it's also clear that fruit flies and flour beetles are a long way from strictly homosxual.
Other animals really do seem to be lifelong homoseuals. One such species is the Laysan albatross which nests in Hawaii US. Among these huge birds, pairs are usually married for life. It takes two parents working together to rear a chick successfully and doing so repeatedly means that the parents can hone their skills together. But in one population on the island of Oahu 31% of the pairings are made up of two unrelated females. What's more, they rear chicks, fathered by males that are already in a committed pair but which sneak matings with one or both of the females. Like male female pairs, these female female pairs can only rear one chick in a season. Same s3x coupling is a response to a shortage of males
Content created and supplied by: Beautiful_Vero (via Opera News )