Dogs are very loving and pet friendly but not all dogs. They provide security and expresses love also but not all dogs are good. Some dogs are very dangerous and not petful at all, what do you think? Let's get started with the main reason why we came here.
A man who was living alone boarded car with his last pocket money to go and sell his goods in order to make money to get some for food and transportation back home but no one bought.
He thought of many means of going back home, he prayed and begged people for line but no one helped him. He had no other option than to walk, the distance was also very far but what else could he do.
He was walking and became tired all of a sudden and sat on the green grass in front of someone's house to take a rest, just then a dog peeped from the wall and immediately it knew the man was watching it, it waved the man and started walking slowly to a place no one knows while watching the man.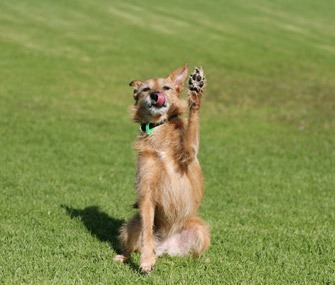 The man followed the dog to know what it's up because how could a dog wave him all of a sudden and walk majestically to a place watching him as if it wants the man to follow it. He picked his goods and followed.
The dog reached a place and stopped in front of a rubber tied with a band near a waste bin, the rubber looked filthy but the dog kept in smelling it and locking the dirt from the rubber. The man thought for a while and pocked the filthy rubber tied with something inside.
He was forced to open it and found a huge sum of money in it, he gasped and when he checked for the whereabout of the dog, it has vanished the dog was no where to be found. He prayed on the money and thanked God.
He returned home and made an economical living. He used it wisely too, now he isn't that rich but far more better than how he was.
What do you think?
Please like, comment, share and follow.
Content created and supplied by: leonardevans507 (via Opera News )