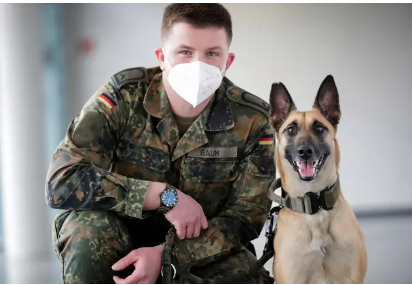 Dogs are special types of pets that are full of amazing abilities especially when you take time to train them to act in a particular direction. Dogs, though wild domestic security animals, can be tamed to behave as friendly and helpful as possible.
Since the outbreak of the novel coronavirus pandemic around the world, it's testing and subsequent detection (diagnosis) has been one of the arduous tasks to be carried out by health professionals.
For instance, in Ghana it was only two research centers that could do the coronavirus testing, those were Noguchi Memorial Medical Research Center at the University of Ghana, Accra and the Kumasi Center for Collaborative Research (KCCR) at the Kwame Nkrumah University of Science and Technology (KNUST), Kumasi.
Just recently a testing center was opened at the Kotoka International Airport (KIA) to conduct a test on outgoing and incoming travelers out and into the country respectively. The cost of this test is estimated around 150 US Dollars and this has brought a lot of reactions and controversies.
However, our friends in the Western World are thinking differently. In Germany for instance, a German veterinary clinic has trained sniffer dogs to detect the novel coronavirus in human saliva samples with 94 per cent accuracy.
The dogs are conditioned to scent out the "corona odour" that comes from cells in infected people, said Esther Schalke, a vet at Germany's armed forces school for service dogs.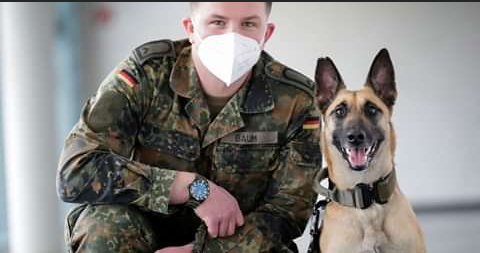 This is what is happening in Germany currently. However, in Finland and Chille, trained sniffer dogs are used to test passengers at their airports and schools with 99 percent accuracy.
The process is not hundred percent accurate because, the dogs can't detect asymptomatic carriers of the virus with a 100 percent accuracy. However, they can detect symptomatic carriers perfectly.
Maybe our highly qualified veterinary officers can help train some of the hundreds of thousands of bull dogs in Ghana at the testing centers to help in early and easy detection of the virus here in Ghana.
Content created and supplied by: Discoverers_Gh (via Opera News )