68-year old man choke himself to death over dog meat 
Whiles others are busy in their old age, praying and asking for divine authority from the most high, others are busy killing themselves at drinking spots. Opanin Abass Frimpong who lives alone at Atebubu Amanfi, has been called to the eternal bosom of his maker, when he choked himself to death yesterday. Opanin Abass was once a Muslim who diverted to Christianity, because he couldn't keep up with the five prayers a day. The man who has been living alone, ever since he went to Amanfi, owns a half plot of land which he farms on to survive. 
Apart from farming, he is also a charcoal and wood carrier. He helps charcoal manufacturing traders, and sell the little he gets from the charcoal manufacturing, to small scale food vendors at Amanfi. Many knows him in Amanfi, because of his quest for exchanging dog meat for charcoal, and firewood. When business is good, he comes from the farm with a taxi full of fire woods, which he sells to food vendors at wholesale prices. He makes enough from it, and uses that to take care of his drinking habits. 
Opanin Abass was able to get 50cedis from selling his firewood yesterday afternoon, and he delivered the charcoal worth 16cedis to his dog meat butchers. He normally doesn't take money from the dog meat butchers, and exchanges them for smoked dog meat. He took his 50cedis from the Kenkey Seller and went home to take his shower. He went to the dog butchers for meat, and they told him the meat wasn't ready, and it was still on fire. Opanin Abass sat down and consumed five bowls of palm wine, in waiting for his meat. 
He had enough money from selling his goods yesterday, so he wanted to celebrate, as eye witness made me understand. Baba Tuo, the dog seller said Opanin Abass requested for 8cedis of dog meat, been half payment of the charcoal he delivered to them. He sat there, and consumed another five bowls of palm wine with the meat. He requested for the remaining 8cedis of dog meat, and started consuming that too with three bottles of palm wine. 
They heard a loud sound and upon checking, they found Opanin Abass on the floor. They took him up, and he hesitated about been fit. He took his dog meat, and started chewing again. He started vomiting after choking himself with one of the meat. It had bones in it and he couldn't see it, because he was drunk. The tried getting him to the Amanfi clinic, but he died before a taxi was able to get there to carry him. Amanfi health officials at the clinic confirmed him dead, when they got there. He has no family at Amanfi, and they plans on burying him today, since no one has money to keep him in a mortuary. He will also be buried without a coffin, because none has the money to buy him a coffin. He has been living in Amanfi for over twenty years now, and nobody knows who his family are.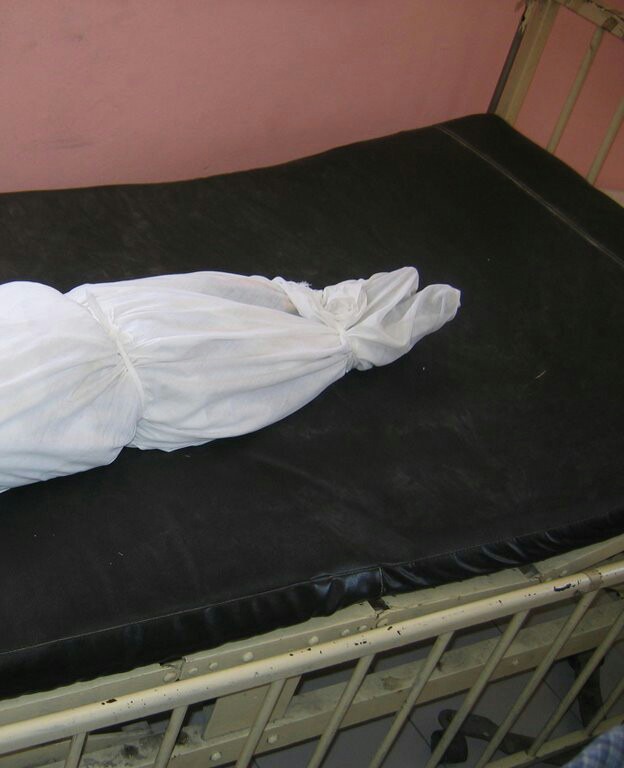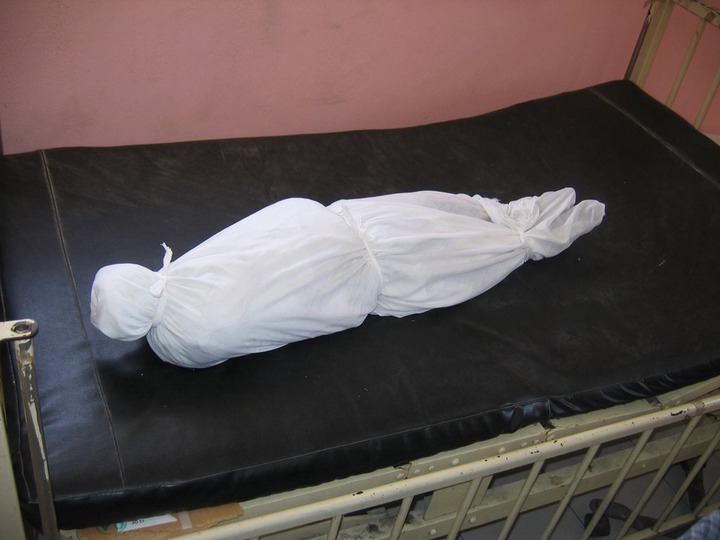 Content created and supplied by: RockyJDJones (via Opera News )