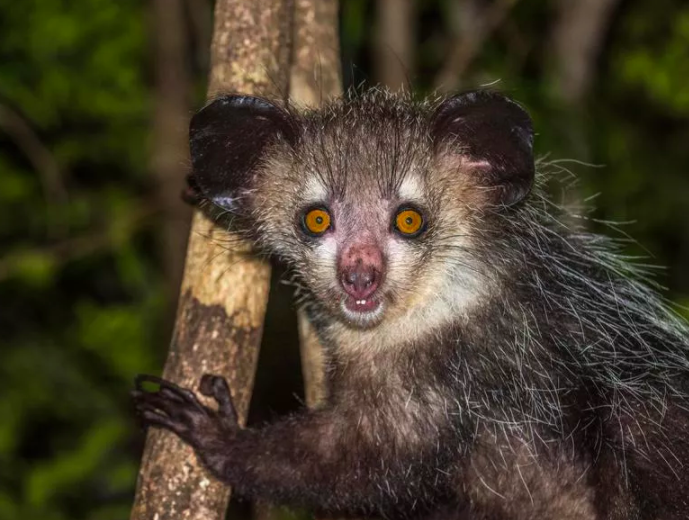 Aye-Aye
This animal can be found at Madagascar usually after sun sets. This nocturnal lemurs have an unusual build with large ears and rat-like teeth. After tapping on trees to locate insect, they bore hole with their teeth and long middle finger to extract and eats the insect.
With the behavioural marking of the woodpeckers and the appearance of a mixed with rodent, the aye-aye is one of a kind a strangely animals.
Hooded Seal
This animal is found only in the Central and Northern Atlantic ocean. The Hooded Seal spots an inflatable hood on the top of its head. The hood inflates it hoods via its nasal cavities and inflate and deflate it under water to communicate to fellow hooded seal and to off predators
Blue Footed Booby
Blue Footed Booby is named after his bright blue feet. The birds' feet are so blue because the carotenoid pigment that they get through their food are concentrated in their feet
Dumbo Octopus
The Dumbo Octopus gets it name from the prominent ear-like fins on its head. Living at the depth of about 10,000 to 13,000 feet. It only grows to a maximum of about one foot in length.
Cloud Antelope
This cloud Antelope is actually too bizarre and unique to be real. This was created by a craftsman on the internet and is an art doll.
How do you see these creatures? Comments. Please like, share and follow me for more. Thanks you.
Content created and supplied by: Sportsdeliver (via Opera News )