Looking at this cat for the first time brings many ideas which are just illusions and many people are misled.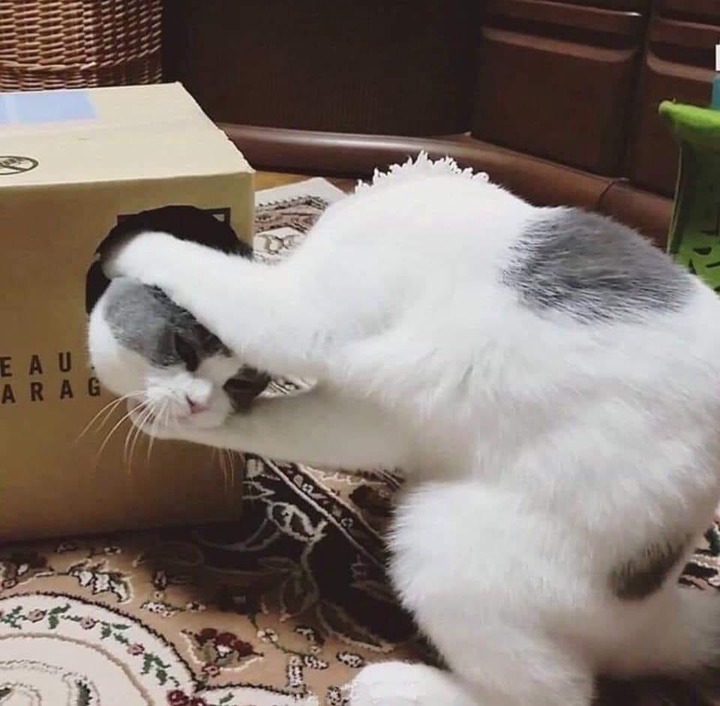 Take a careful look at this picture. What did you see the cat doing?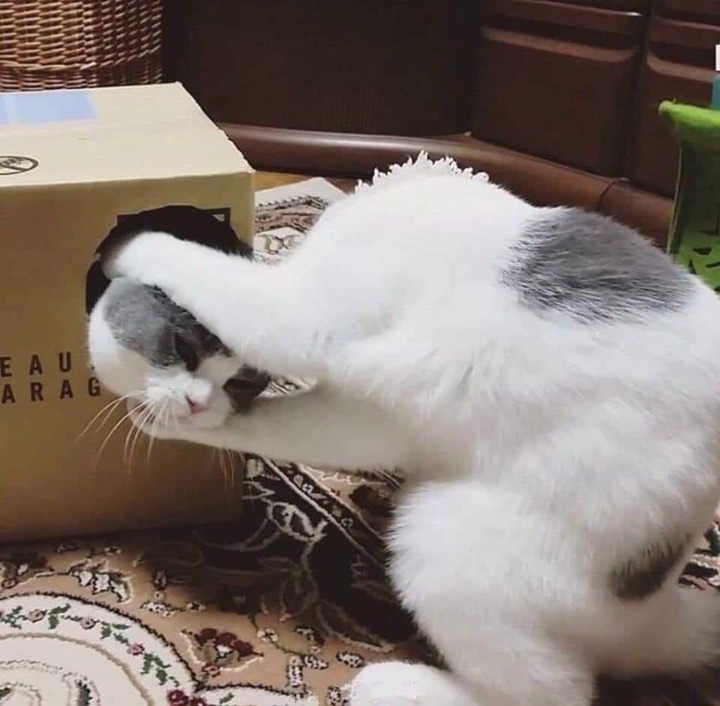 Probably you may see the cat was picking its head from a box but in reality, there are two cats in the picture. One was in the box and the other one was outside.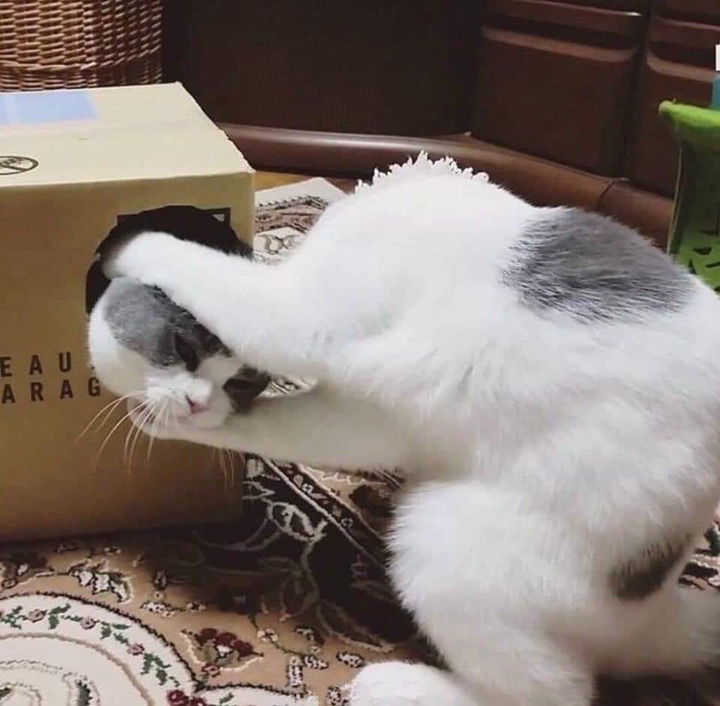 The cat in the box exposed its head whiles the cat outside the box was playing with it.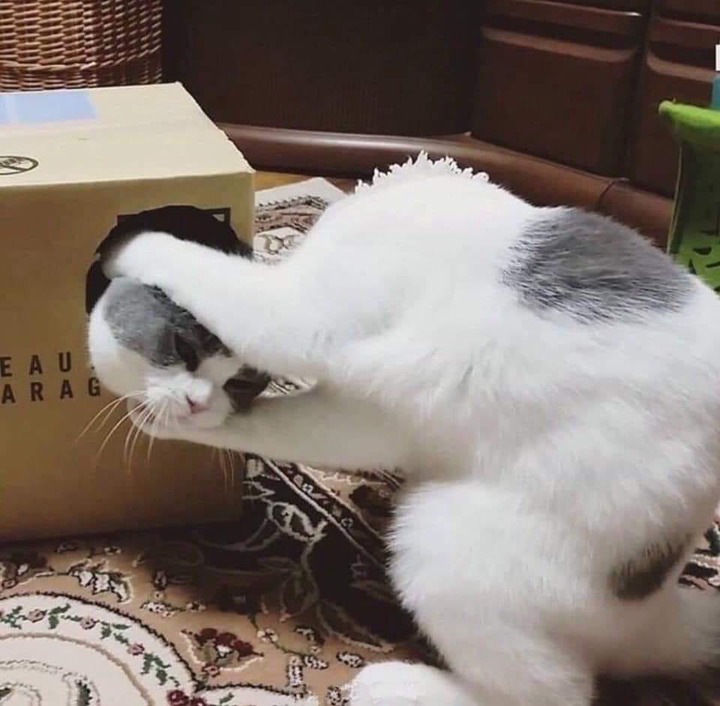 The cat outside the box positioned its head at the other side of its skin and it looks like the cat has no head.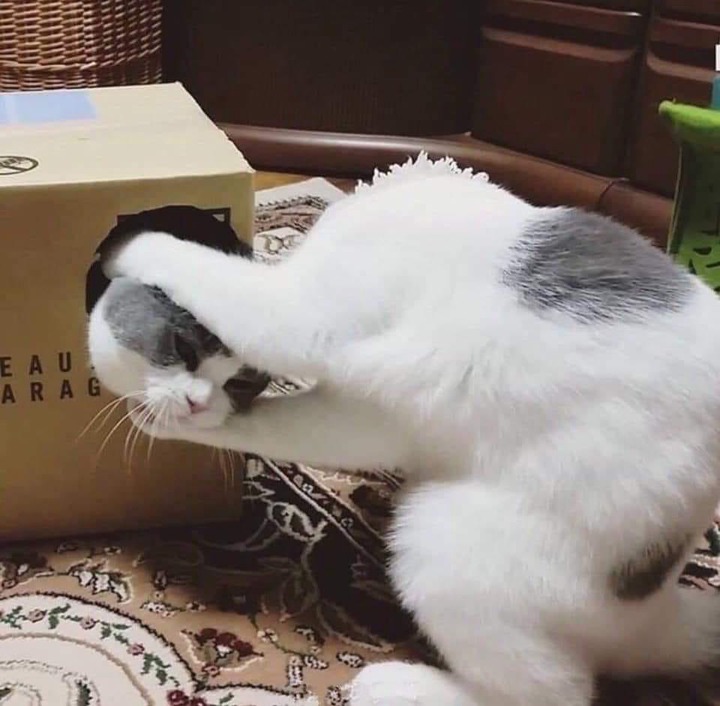 This type of pictures are often misinterpreted. Seeing pictures like this teaches a lesson to always stay mute until one knows the true full details of the incident before passing judgement. Let us learn to be patient because not everything looks like what it appears to be.
Content created and supplied by: EpiNews (via Opera News )