Today, April 1, 2021 the Parliament of Ghana hosted the Australian High Commissioner in Ghana, HE Gregory Andrews at the august house. 
According to HE Gregory Andrews, Australians gainstay discrimination, slavery, racism, female mutilation, persecution of Christians and other inhumane culture that subject a person to physical and emotional abuse. 
However, the HE Gregory Andrews urged Ghanaians to be tolerant about LGBTQI (lesbian, gay, bisexual, transgender, queer and intersex) and the choices of the minority in Ghana. This is because Austrians believe that everyone has the right to be themselves, especially when are they not harming others.
"We believe in gender equality. And of course we call for equality for and oppose discrimination against LGBTIQ+ peoples. In that regard, Australia encourages itself and all countries - including Ghana - to avoid discrimination of minority groups and legislate for equality, compassion, kindness and the principle of "live and let live", he said.
He later gave a roasted guinea fowl to the Speaker of Parliament, Honourable Alban Bagbin. 
Some of the reactions from Ghanaians on the Facebook post of HE Gregory Andrews are as follows;
Ras Mish wrote that 
"Sir, we the People of Ghana love you but please don't force us to accept LGBTQ+. You guys don't accept polygamy in your country and no one is forcing you to like it."
Prince Dadey wrote that 
"Sir please is it the guinea fowl that flew to Burkina Faso"
Mohammed Razak wrote that 
"As for LGBTQI forget"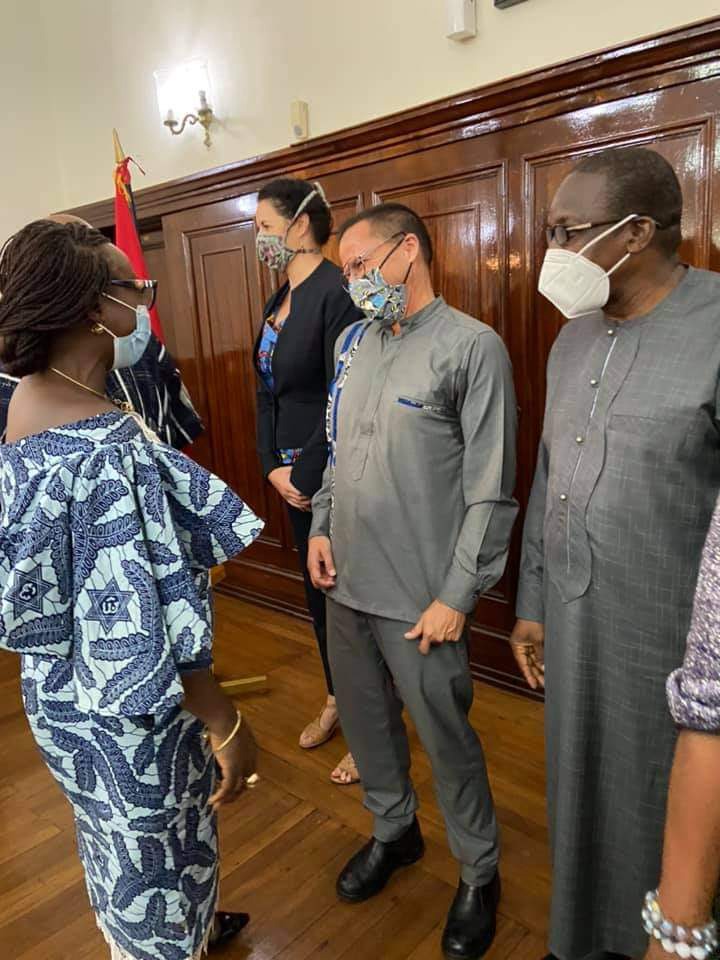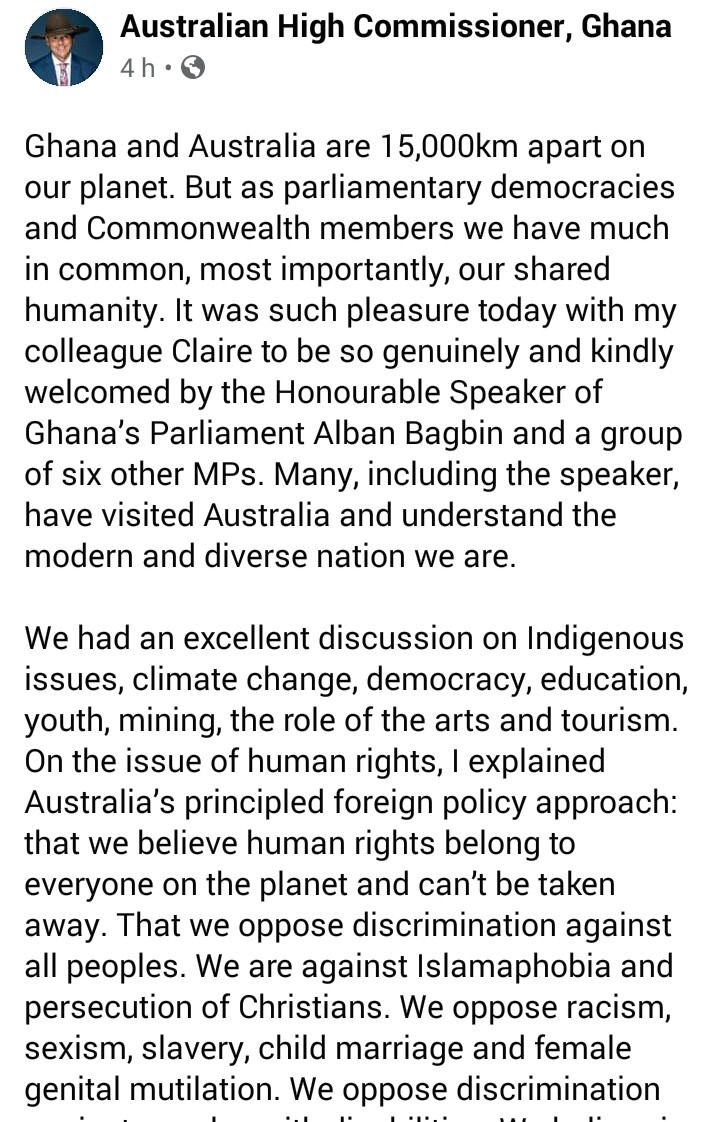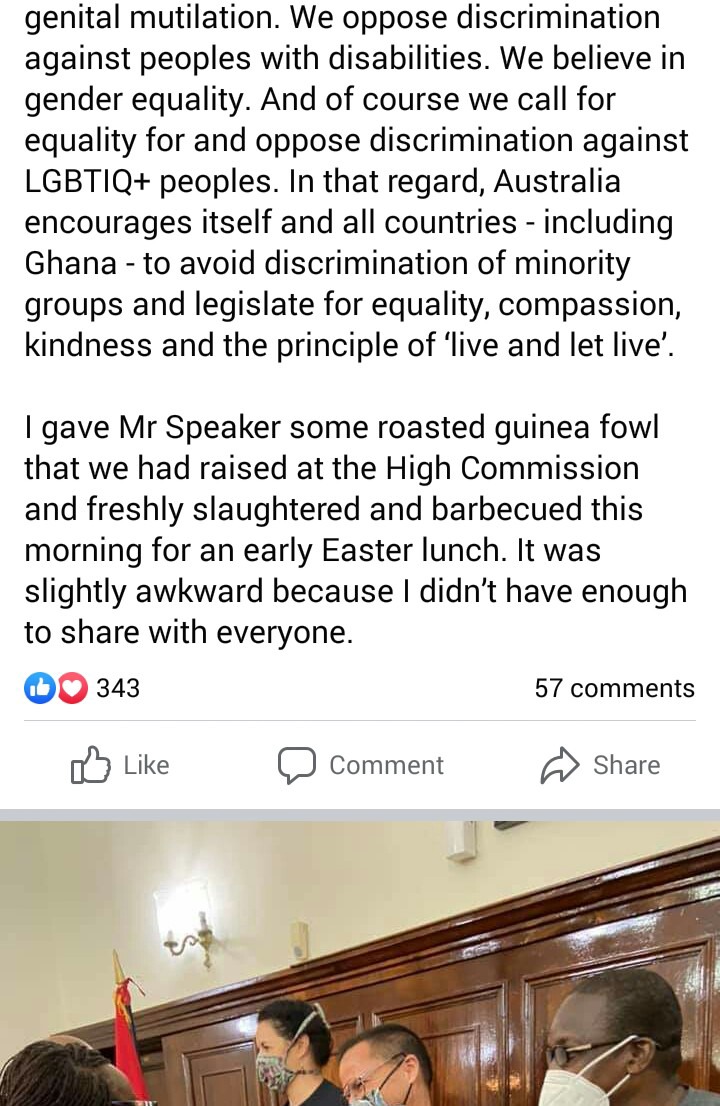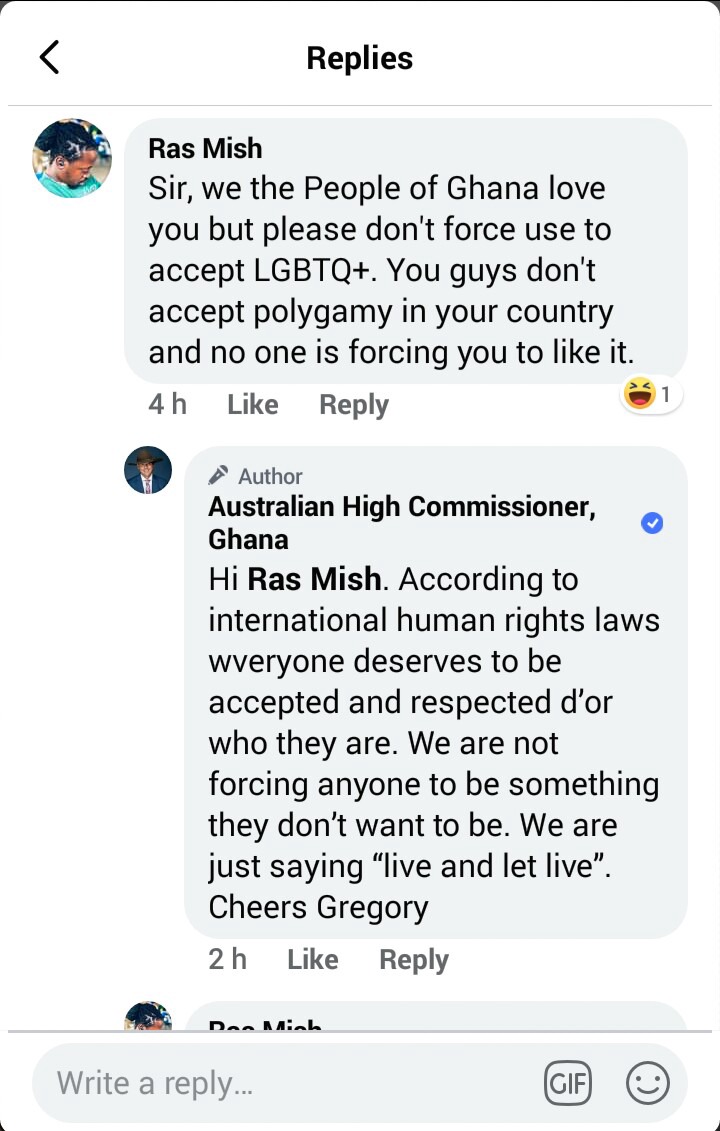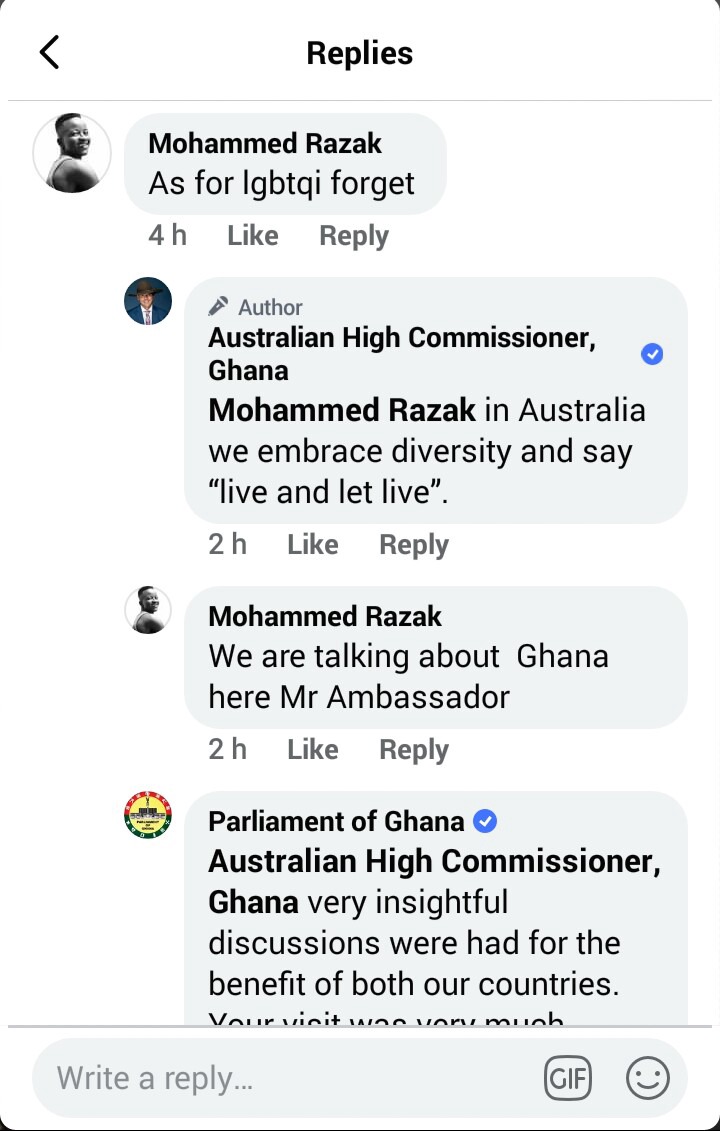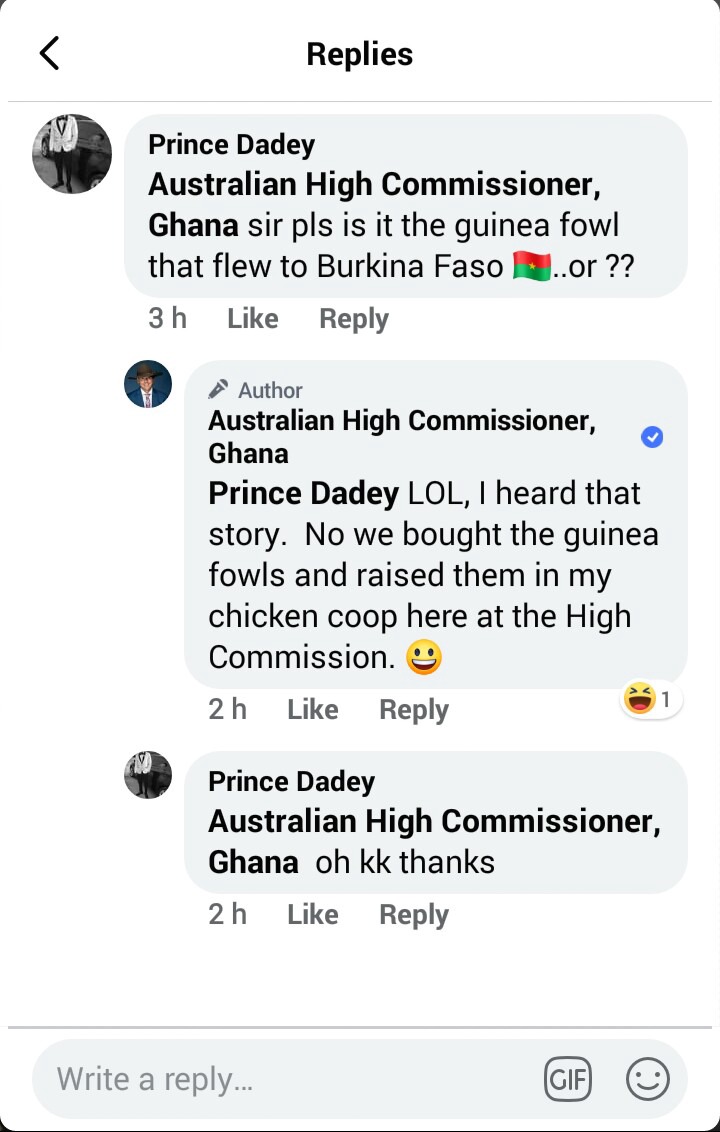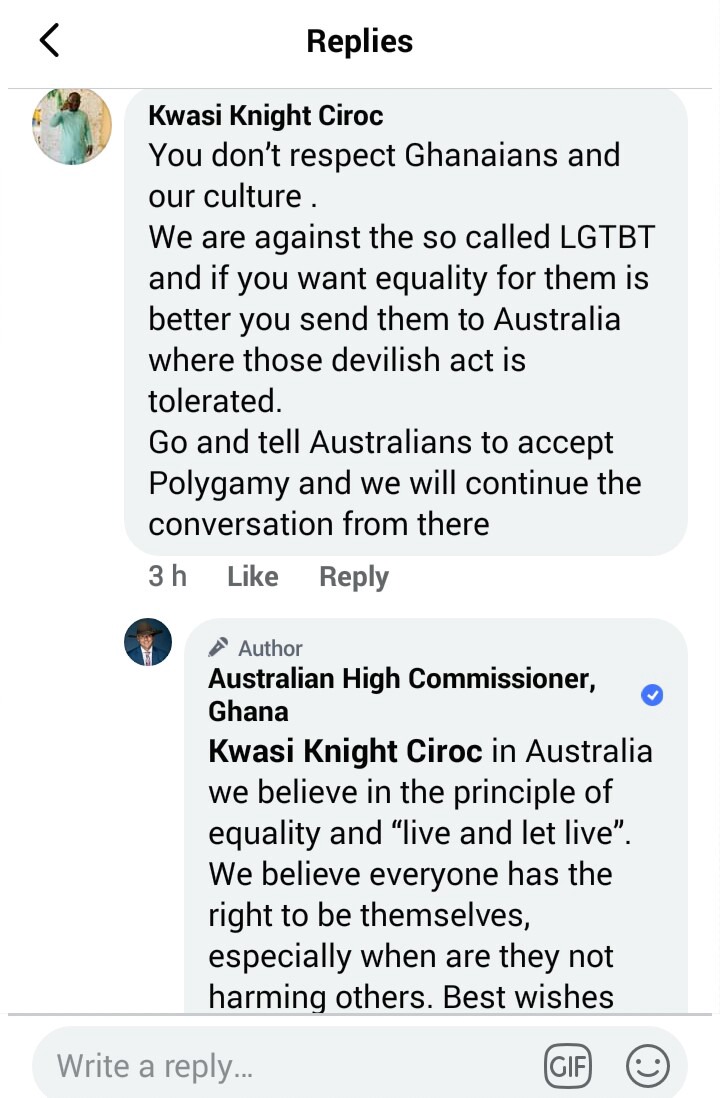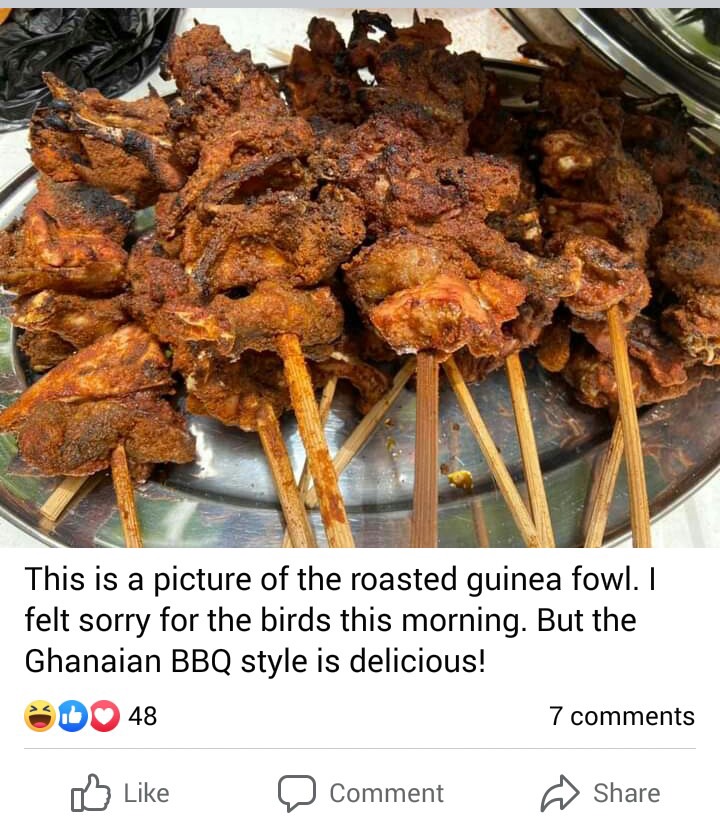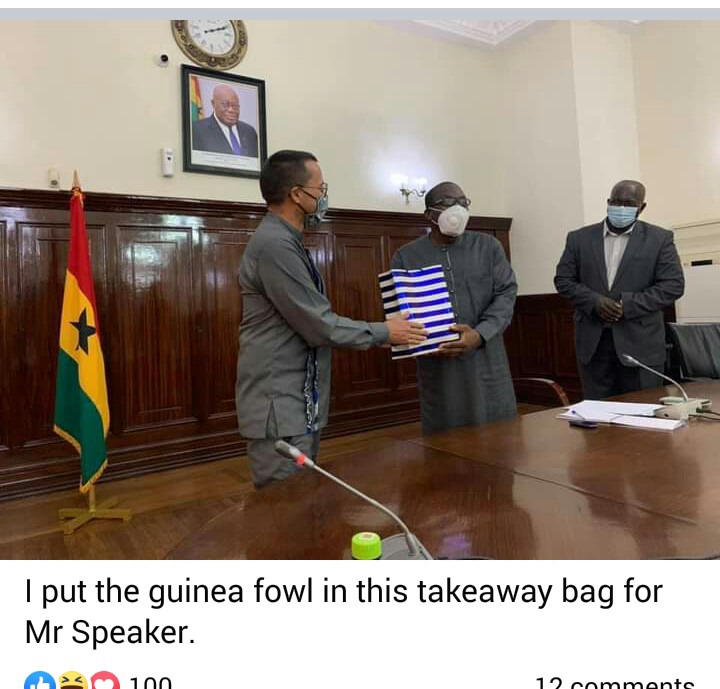 Content created and supplied by: News_365 (via Opera News )