Dr. Joyce Aryee is the former Chief Executive Officer of the Ghana Chamber of Mines and the first woman to head an African Chamber of Mines.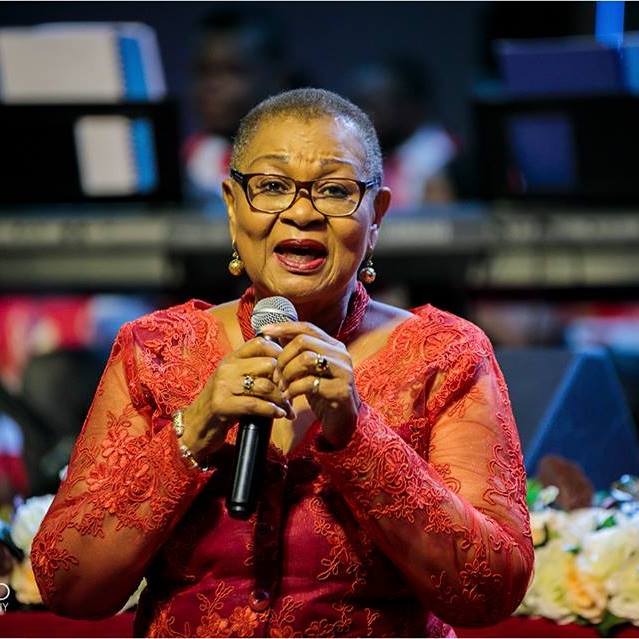 She currently runs a parachurch Christian organisation known as the Salt & Light Ministry.. A parachurch organisation is a faith-based organizations that work outside and across denominations to engage in social welfare and evangelism)
She was once happily married to Dr. Charles Wereko-Brobby (who has since remarried after their divorce), who was once the presidential candidate of the United Ghana Movement (UGM) in 2000.
Dr. Werekk-Brobby is a known political figure in Ghanaian politics. A close associate of the current President, H. E Nana Addo, the later has however falling out of his good books, as he has criticised him largely, in relation to his leadership.
Charles Wereko-Brobby popularly known as Tarzan (born 27 March 1953) is an engineer, politician, diplomat and businessman in Ghana. He was once the Chief Executive Officer of Ghana's Volta River Authority.
Rev. Mrs. Joyce Rosalind Aryee has since moved on also. Although it is not clear if she remarried also, but she has totally involved herself in the ministry than ever before.
Divorce or general challenges in close relationships are no where an easier thing to deal with. People make commitments to stay together and pursue life as a team, and when this process gets truncated along the way, either by separation, misunderstanding, divorce or even death, it can have a lasting toe on the individuals life.
Several persons have had psychological challenges as many are in our hospitals. Some have taken bad decisions that has brought them pain and shame. However, we are thankful for the blessed life of Dr. Joyce Aryee.
The divorce and finally serving her time at the Chamber of Mines had eventually afforded her enough time to focus on what she thought was her life's greatest purpose.
Since then, her Salt & Light Ministry has held several programs, usually chorale themed gospel concerts, where gospel songs are sang, God praised and a soothing and instructional word from God shared to bless the hearts of the many participants.
in her last two public appearances well recorded, were her involvement in a Citi TV famed program to gather believers all over Ghana to interceded for a peaceful elections on TV & online.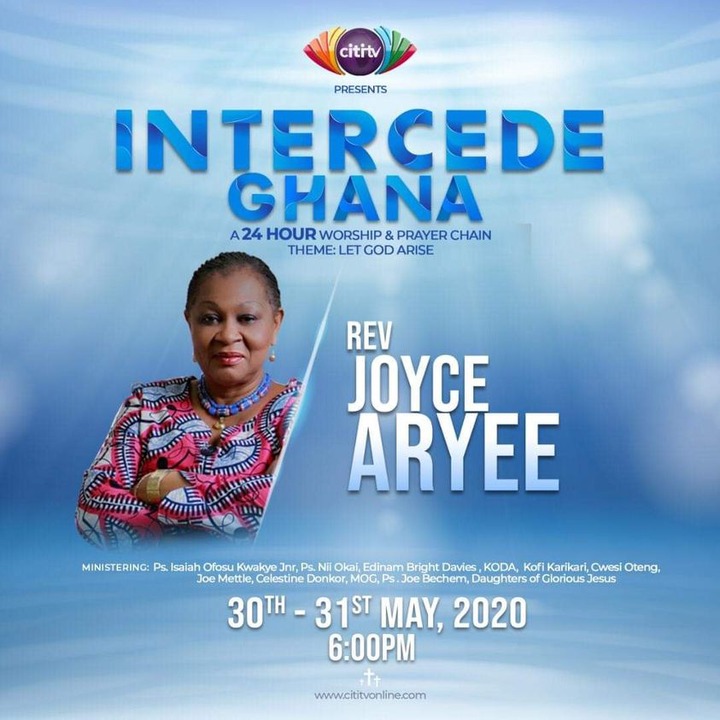 (All pics used are taken from her official Facebook page)
Rev. Aryee was also the lead minister who joined the Electoral Commission chairperson and staff to prepare spiritually before organising the December polls.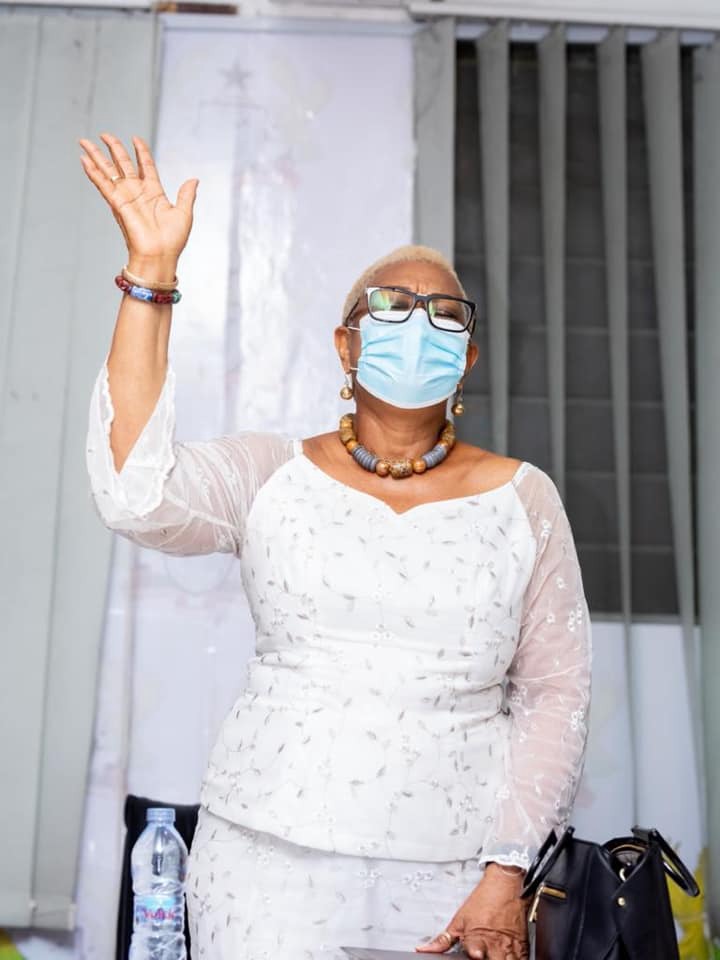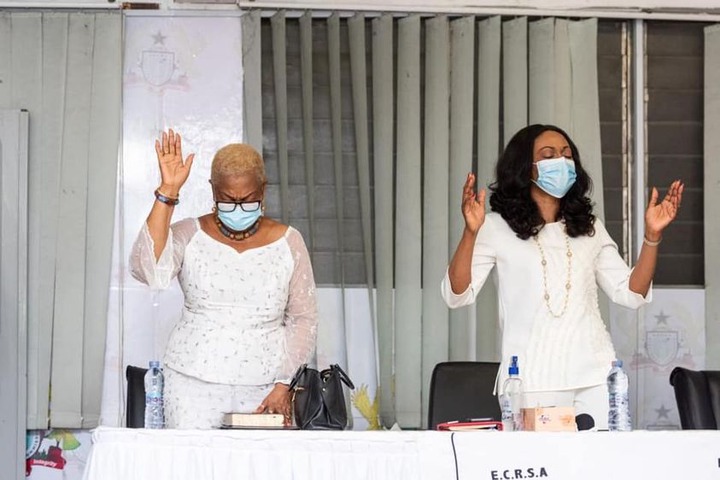 Rev. Joyce Rosalind Aryee is an accomplished management and communication consultant and a professional counselor, Dr. Aryee has dedicated over forty years of her time to private and public sector services in Ghana. In particular, she served as Secretary (Minister) of Information and Education in government of the PNDC as well as a non-cabinet Minister at the National Commission for Democracy.
She is a Senior Mentor for the African Leadership Initiative and the Chairperson of the Moremi Initiative for Women in Leadership for African Development (MILEAD);both mentorship institutions for young Africans.
She serves on the Boards of diverse organisations including Stanbic Bank Ghana Limited, Central University College, Finatrade Foundation, AEL Mining Services Limited, GLICO General, Engineers and Planners, Omatek Computers, The Ark Fund and MAN Ghana Limited, to mention but a few.
She was given the Second Highest State Award, the Companion of the Order of the Volta in 2006 in recognition of her service to the nation. She is also the recipient of the Chartered Institute of Marketing, Ghana (CIMG), Marketing Woman of the Year Award for 2007 and the African Leadership on Centre for Economic Development's African Female Business Leader of the Year Award for 2009.
She is an Honorary Fellow of the Ghana Institution of Engineers and received an Honorary Doctorate from the University of Mines and Technology in recognition of her immense contributions to the growth of the mining industry.
Dr. Aryee is also the founder of One Ghana Movement and an avid promoter of Ghanaian classical and choral compositions.
And if you going through a divorce or separation and it seems the cycle has finally ended, no matter how hard it may seem, keep hopes alive. God is able to perfect all the various challenges we all go through in this life, so long as we don't give up on ourselves and Him.
It is well! Keep telling yourself and be rest assured, that cannot spell your end and doom in this world.
Please share to encourage someone that, after a big barrier, there can be more life.
Content created and supplied by: MrsCelestial (via Opera News )