Polygamy is still legal in most African countries and Cameroon is of no exception.In north-west Cameroon, there is a kingdom called Bafut, whose leader has 100 wives and 500 children.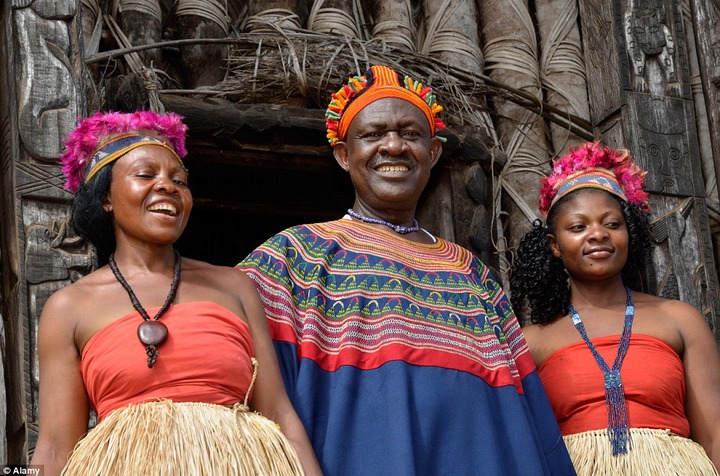 When his father, King Achirimbi II died in 1968, Abumbi II ascended the throne as his successor and inherited his 72 wives, according to tradition.
With 28 wives already, King Abumbi ended up with 100 queens and 500 children. He has taken on over 500 children from all of his wives.
Queen Constance, Abumbi's third wife, told news site CNN: "Behind every successful man must be a very successful, staunch woman.
"Our tradition has it that when you are king, the elderly wives remain to hand down the tradition to the younger wives, and also to teach the king the tradition because the king had been a prince, not a king."
But for King Abumbi, his wives are very important to him and it is his duty to preserve the culture of his people and their local traditions.
"My role is to blend them, to find the way forward so my subjects can enjoy the fruits of development and modernity without destroying their culture. Without a culture, you are not a human being, you are an animal. And therefore the chieftaincy institution is the guarantor of our culture," he said in an interview.
Content created and supplied by: Strangeuniverse (via Opera News )