Founder and Chief Executive Officer of policy think thank IMANI has finally spoken about the LGBT debate that has been a key issue of discussion in the past few weeks following reports of the commissioning of their office in Ghana with the attendance of top dignitaries.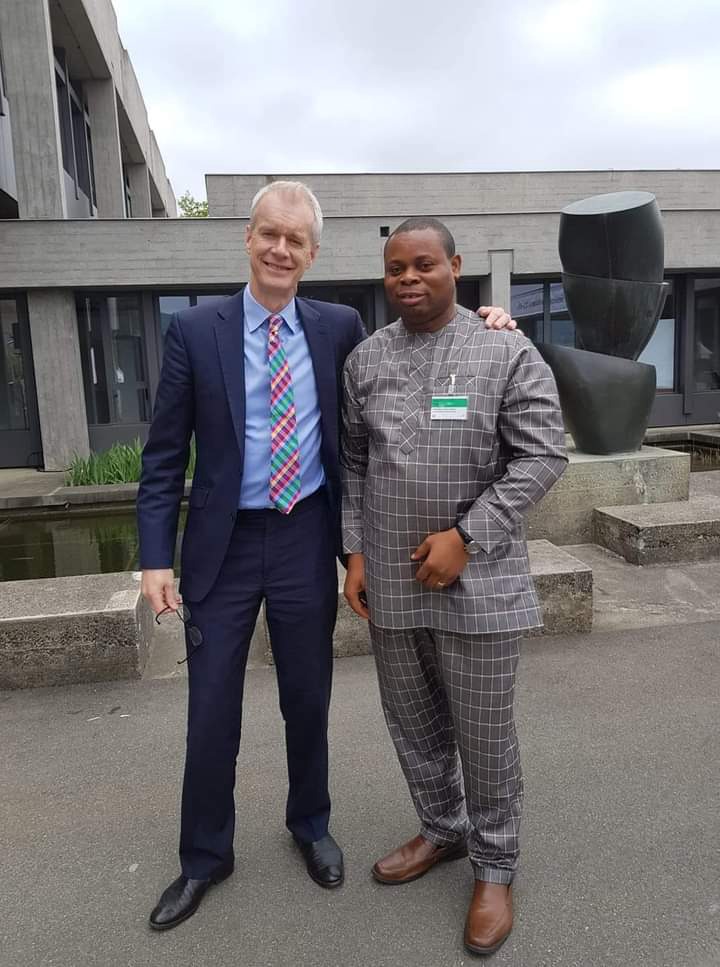 The CEO of IMANI has been silent since the start of this whole LGBT debate and it his followers could not keep quiet but to ask him why he has not solpoken taking into consideration his stance on almost every issue concerning policy making in Ghana. In a post a few days ago he requested that his Facebook followers should educate him on the LGBT devmbate because he had no idea. However, after doing some readings, Franklin Cudjoe finally responded with the stand of his Organisation on the LGBT issue.
In a post on his official Facebook page on 20th February, 2021 he said "I now understand why some are asking for IMANI's stance on LGBTQI issues. I have read a bit now. Let me state emphatically, that IMANI has never received any support from any LGBTQI groups. If they give us money unconditionally, we will receive and use it to pursue our mission of holding public officers accountable. IMANI holds conservative, christian, almost Catholic thoughts on such issues, but at the same time recognise our limitations to recommend how other humans should live their lives. So keep praying for all sinners including yourselves so that on ressurection day, we shall be among the 144,000 Jehovah's Witnesses believe shall see the glory of Jehovah. Save yourselves from damnation."
Meanwhile the topic had since created an atmosphere of divergent opinions with regards to it's morality. Many are condemning the act on the basis of cultural values, while others who are in favour of it use fundamental human rights as their basis.
Below is the post as shared in his Facebook page.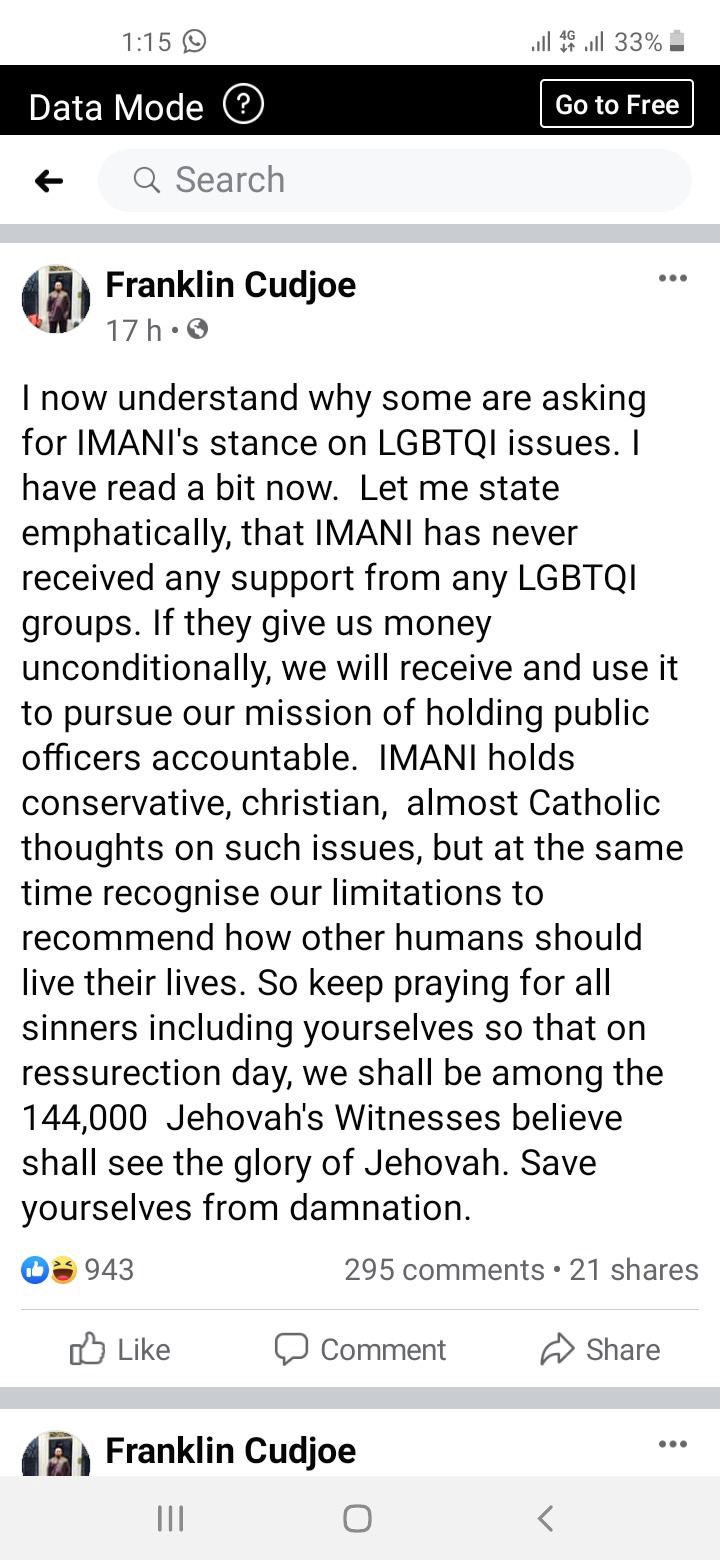 Content created and supplied by: PoliticalNewsRoom (via Opera News )