On January 21, 2021 the press secretary to President Nana Addo Dankwa Akufo-Addo, Eugene Arhin, released the names and positions of all ministerial nominees of the president in his second term. 
According to the list, Honourable Mustapha Yussif has been nominated to be a Minister of Youth and Sports if only Parliament approves him.  
Honourable Mustapha Yussif is a Member of Parliament for people in Yagba Kubore constituency in the North East Region. He is also a former Chief Executive Officer of National Service Secretariat (NSS). 
However, the controversial freelance reporter, Kevin Taylor, asserted on his usual Facebook broadcast (Loud Silence TV) that President Nana Addo has made the right choice for nominating Mustapha Yussif as a Sports Minister designated. 
He said that 
"I will put my life on the line for this guy to be the Sports Minister"
He further asseverated that he has not seen or met him in person before. But he did a thorough investigation about him when his name popped up in an alleged scandal at NSS.
Nonetheless, Kevin Taylor emphatically said that he couldn't get any fact to support his accusations. 
He later postulated that some tribalistic sports journalist will attack him just because he is a northerner. 
Moreover, Kevin Taylor cautioned him to be diligent at his post and careful about sports journalists in Ghana. 
He said this on Loud Silence TV, dated on January 22, 2021.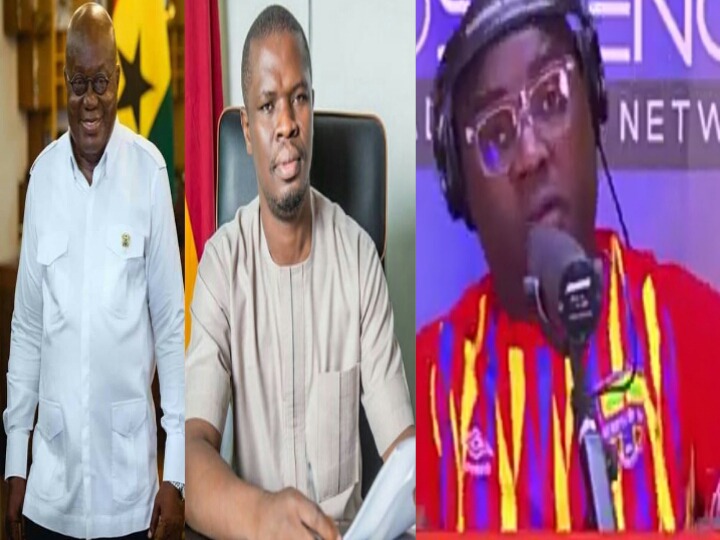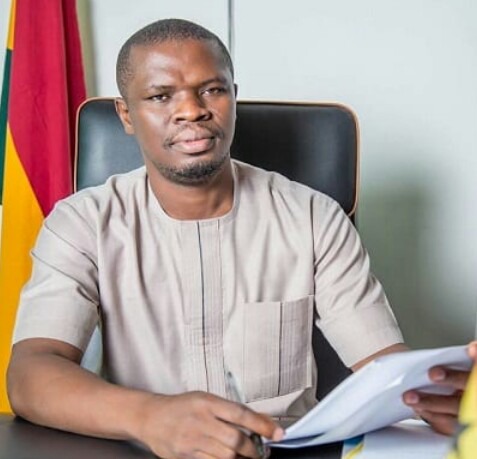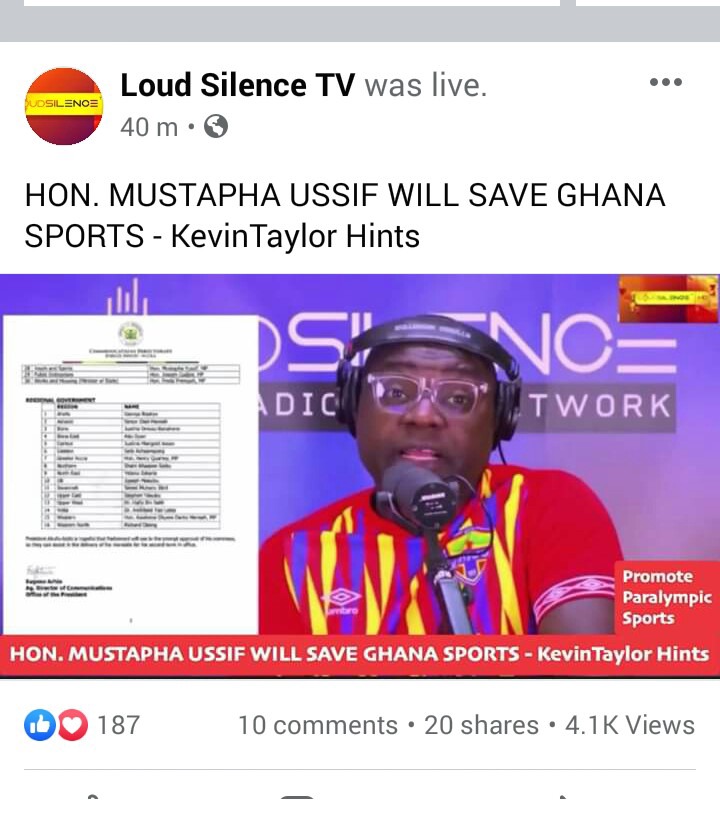 Content created and supplied by: News_365 (via Opera News )