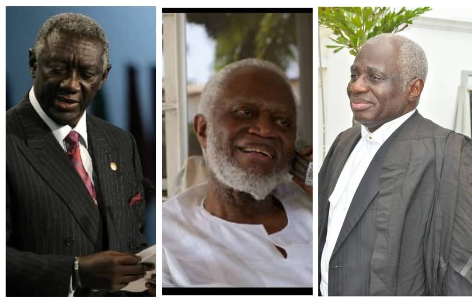 The Ghanaian political environment has since time immemorial been a very dicey, fiercely competed, delicate, controversial and lucrative venture.
It has over time become the driving force, and mother of all the other social institutions as well as the heartbeat of the economy.
How some people spend several years to groom themselves in all areas of politics to become the institution's renowned and most influential figure is just amazing.
Interesting enough, the dynamics of politics and its accompanying demands keep updating itself automatically from time to time, partly because actors in the profession proactively equip themselves with the necessary tools to effectively respond to its needs as and when they arise.
Although it has gradually reduced the heighted rate of ethnic divide and tribalistic tendencies that have long-existed in our social structure, it has however, birthed another troubling wave of division among ourselves, popularly known as 'partisanship'.
This is a very worrying situation because it is slowly eating up the kind of 'ubuntu' relationship which was earlier eminent in the African culture.
Right now, everything seems to be on the retrogressive path, and it appears that no one is ready to rescue our dear mother Ghana from sinking since we all feel that we are right in our senses regarding almost everything we do.
I must admit that partisan politics is the greatest threat denying the country of her growth, progress, development, resilience and sustainability.
But what's critical is that the root meaning of politics never changes.
A game of 'blood sucking' simplify defined, makes it scary for many of us because if that's what is controlling almost every aspect of our nation, then such philosophical ideology may be difficult to be eroded from the minds of actors who are already in the game.
Currently, the term 'a leader' is gradually fading out. What we mostly hear is, 'a politician'.
The latter has forced itself to wear the shoes of the former which isn't going to be possible anyway.
There's no way the African continent will experience any better form of development if we constantly take for granted the essence of servant leadership, and rather substitute it with 'blood sucking agents'.
The order of the day currently is that they will use our own money to campaign and win for our political rights (votes), and after succeeding in that regard, they still furnish themselves and their families with the country's hard-earned resources.
Pitifully, our leaders hardly care about the plights of the vulnerable population. All they mostly think about is their bellies, coupled with how they can stock enough resources for their children, grandchildren and generations yet to come.
Is this selfishness or we rather made them so?
It truthfully appears that we are more gulity than they do because they now think that they're more powerful than us, although we gave them the power to govern us.
At the heart of this discussion is how Tsikata Tsikata's Uncle, Kojo Tsikata boldy rejected a Prestigious National Award from a high ranking official in the country. 
But the question is why and how did it happen?
Let's delve into the discussion proper by unfolding some historical trends of Captain Kojo Tsikata.
The retired Ghana Army Captain received an appointment from late Jerry John Rawlings in 1982 to serve under his government (the Provisional National Defense Council (PNDC) as the Head of National Security and Foreign Affairs.
Prior to that, the former Council of State Member nearly saw his death after he was arrested and detained for plotting an assassination attack against Osagyefo Dr. Kwame Nkrumah, when he was ordered by him to go with Major General Ankrah to protect the Prime Minister, Pan-Africanist and Antineocolonialist, Patrice Lumumba in Congo. 
History depicts that Kojo later joined MPLA and Cuba Internationalist fighters in Angola in 1964 after a renowned freedom fighter, Samora Machel intervened and rescued him from his alleged assassination plot case.
Meanwhile, Kojo Tsikata was further accused of kidnapping and murdering three High Court Judges and a retired Officer in the Army during the PNDC era in 1983. Justice G.E.K Arkins insisted that he was not tried at that time; hence, the need to call for his prosecution. 
There was however not enough evidence to support his prosecution so they had no other option than to withdraw such accusation against him.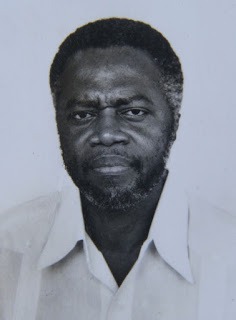 The renowned security expert was also appointed by Gaddafi to head the Al Mathaba Central Committee (a Support Centre for Anti-Imperialist and Anti-Zionist institutions as well as Liberation Movements) as a Senior Advisor.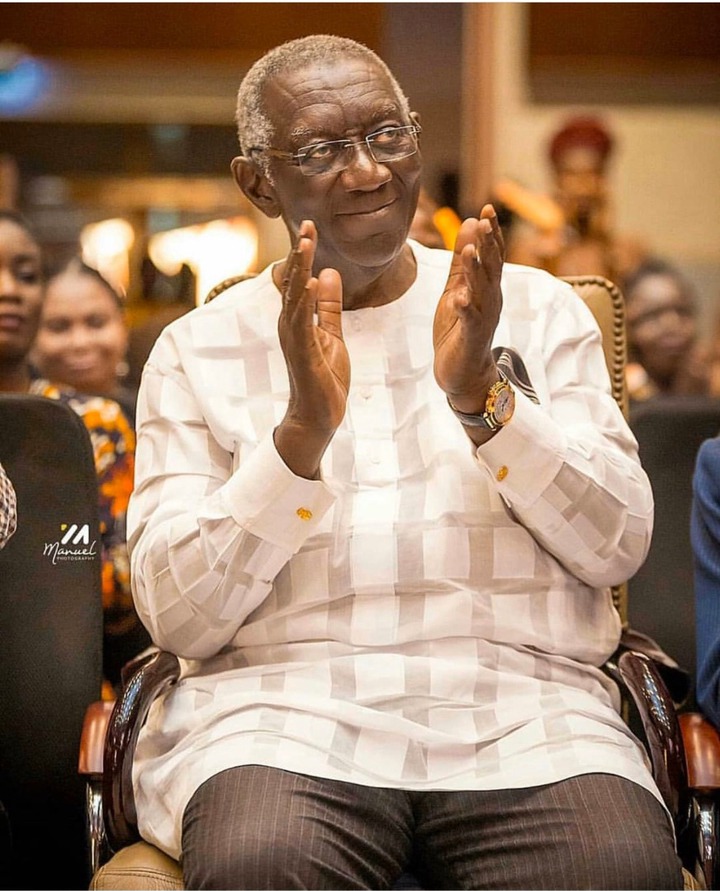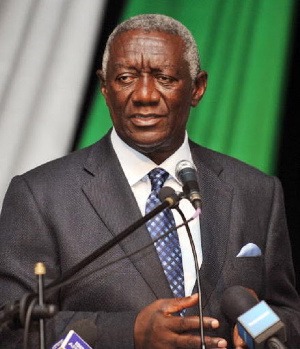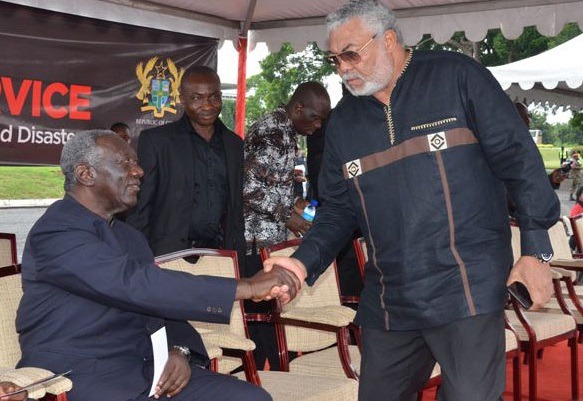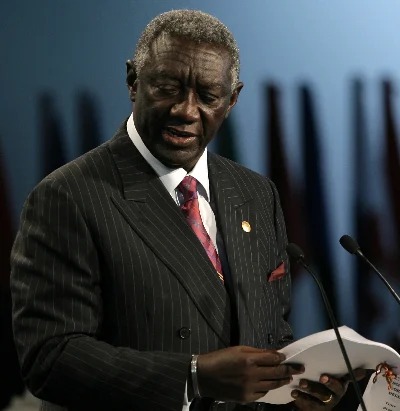 A National Award Scheme called the National Honour of The Grand Order Of The Star And Eagles of Ghana, was created by former president John Agyekum Kufour to honour former presidents who used legitimate means to assume office and government officials, particularly under the NDC regime.
For Kojo Tsikata, he was nominated for the Order Of The Volta-Companion as a reward for his tireless and diligent service to the nation in the area of public security.
He was however one of the six former government under the NDC regime nominated to receive that award.
This was his response in a statement dated June 23, 2008 to the nomination pronouncement of his Award by former president John Agyekum Kufour:
"I have just returned from a trip outside Ghana. While abroad, I learnt of the bizarre proceedings in the High Court before Mrs. Henrietta Abban on Wednesday, June 18 which have led to the incarceration of my cousin Tsatsu.
I have now learnt that my name is on the list of persons on whom national honours are to be conferred. I cannot fathom the mental processes that led to my name being put on that list. 
Let me put it beyond doubt that I will not accept any honours from Mr. John Agyekum Kufour or any of his cronies who have blatantly and cynically engaged in a systematic manipulation of the judicial process."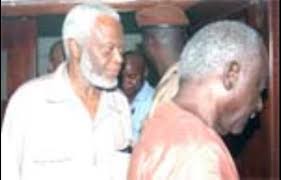 Before he held that position not to accept that Award, late Jerry John Rawlings had already issued a statement boldly declaration that he was not going to accept any of such honours from the president. 
His response was simple but very deep and heartbreaking. He just said 'no, thank you".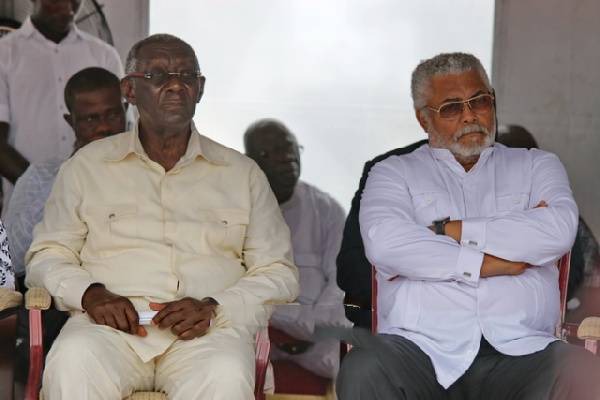 The conviction of Tsatsu Tsikata on the premise of causing a financial loss to the nation when he was the Chief Executive Officer of the Ghana National Petroleum Corporation, during that time, coupled with the incarceration of Dan Abodakpi among other latent reasons convinced him enough to reject that offer.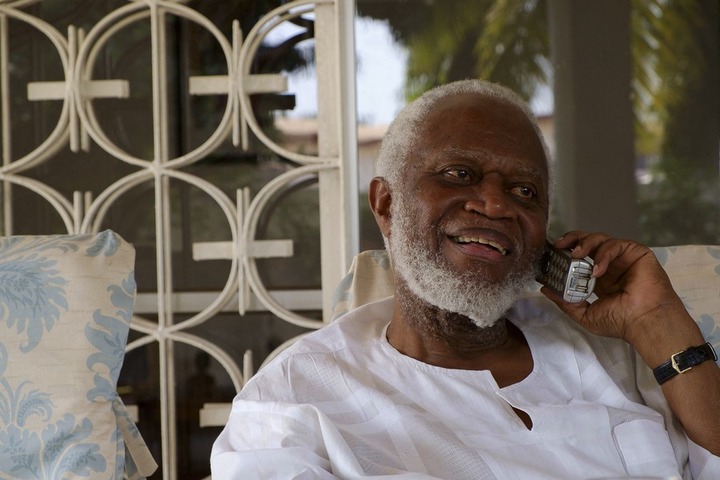 Meanwhile Captain Tsikata has in his possession several awards including Carlos Silva among Angolan Fighters, as a recognition for his tremendous efforts in championing the course of National Independence; as well the Solidarity Award and of the Order of "Carlos Manual de Cerpedes" (by the Council of State of the Republic of Cuba).
Content created and supplied by: Ghana'sthirdeye (via Opera News )