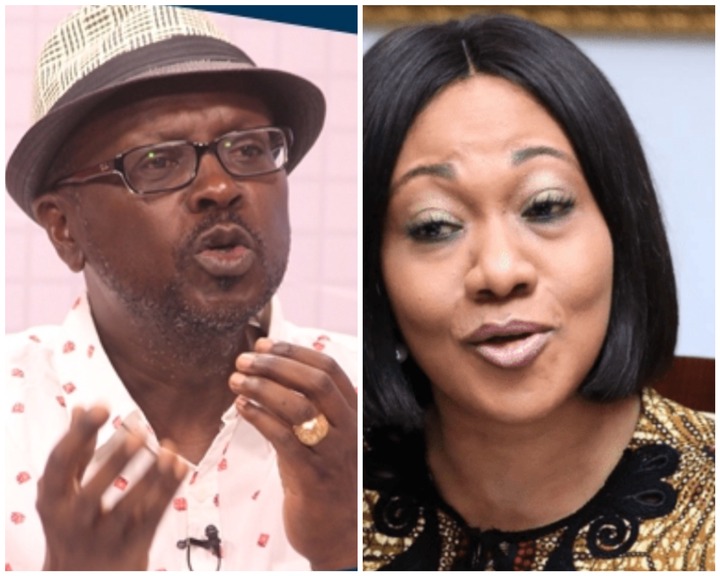 Ghanaian US based legal practitioner Professor Kwaku Asare popularly known as Kwaku Azar have questioned why Jean Mensa doesn't want to own up despite defending the credibility of the elections results.
Professor Kwaku Azar questioned why Jean Mensah does not want to come out and prove her work and save her face but Keep finding all means to mount the Witness Box to clear the doubts
"What exactly are they hiding? You are an examining body. You have given an examination. You claim people have failed. They claim they could not have failed unless wagadril Dey inside. So they want to review and remark their examination.Yousay no" he said
 According to him, Jean Mensah tried to hide what she did during the voters registration exercise
"They take you to Court. After the usual court delays, the High court orders you to do what you should have done from day one, give them a path to review and remark their examination" he added
According to Prof Kwaku Azar, that directive came in October 2020. Here we are in February, 2021, Jean Mensa is still refusing to do the right thing, but using taxpayers money to file unnecessary appeals.
"Why won't an election manager refuse to mount the box to explain to a petitioner why his theory of an election outcome is incorrect? Why won't young people go into politics to amass wealth?" He lamented
Content created and supplied by: Building_house (via Opera News )