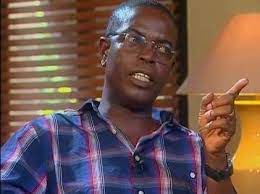 The managing director of the Insight Newspaper has entreated all government officials to reduce their exorbitant expenses to reduce the national debt either than increasing taxes and petroleum prices. He spoke on 2021 budget statement and related issues on ALHAJI AND ALHAJI program on Pan African TV.
He said: "I have travelled to meet some taxi drivers and for all you know the vehicles they drive are not for them. They pick it from their owners make sales everyday. So according to them, most of them do not get sales to make to their masters and so do not get any for themselves at the end of the day. So they have to borrow at huge interest rate in order to cater for their basic needs."
And you are increasing petroleum prices which will gravely affect the poor commercial drivers. Look in the late 1990's and in 2000, we embarked on series of demonstrations against increment in fuel prices and some these demonstrations were led by my good friend Akufo Addo and Kufour. But from 2001 to 2008, what didn't happen? And now, Akufo Addo is increasing petroleum prices to supplement the budget. This is a betrayal!
"When the budget was read, can you mention one worker-union that did not complain? TUC and the rest have all expressed their disappointment in the budget statement read to parliament"
However, you see people disturbing us on the roads with sirens on our highways all the time. Who are these people? You can check it for yourself. Go to the Accra-Takoradi highway you see them with large convoys blowing the sirens. You can count up to five for a single government official. And those are ministers, government appointees. As for the president, you will be counting around 50 cars. "And you are taxing Ghanaians for such things? Anyway, they are telling how foolish we are for voting them into government"
"Can you believe that Ghana under Akufo Addo had the largest cabinet in the world. Under my good friend, Akufo Addo, we had a cabinet larger than the Chinese government, the Russians" And now they have reduced it. Halleluyah! But if you check the various ministries, you would realize new positions being created. Positions like; personal aide, special assistant. For what!
Please like, share and comment below. You can also follow for more updates.
Content created and supplied by: Giinagh.com (via Opera News )