Following the ongoing election petition filed to the supreme court by the leader of National Democratic Congress (NDC) John Dramani Mahama.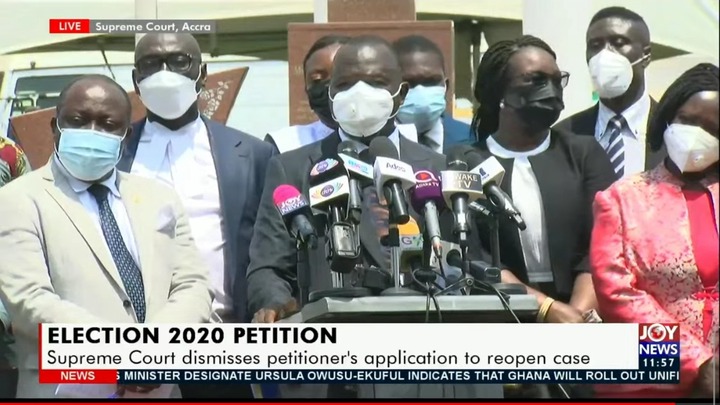 Today marks another day over the hearing of the petitioner's application to reopen his case. Yesterday saw the hearing over the argument as to whether the petitioner will be allowed to reopen the case or not.
Again, the petition requests the EC boss to be cross-examined as an adverse witness and also reopen of case. Things fall apart as the Apex court dismissed their application filed to re-open the case.
The spokesperson of the petitioner Dr. Dominic Ayine boldly revealed in an interview after the ruling stated, the court has not been fair to them and the journalists and the media are not supporting NDC.
Dr. Ayine revealed the supreme court is hiding the EC Boss to face interrogations and all their applications filed to compelled her became unserviceable. He added the journalists and the media have a role to play in this petition. There are some questions the journalists need to find out why the EC is not allowed to compelled, instead, they are supporting the 2 respondents.
Click to watch the full video here.
Do you also agree the court is not fair to Mahama and the journalist as well?
Content created and supplied by: Pebihwe (via Opera News )