By Kweku Ampong (Communication Officer)
15/02/2021
Awutu Senya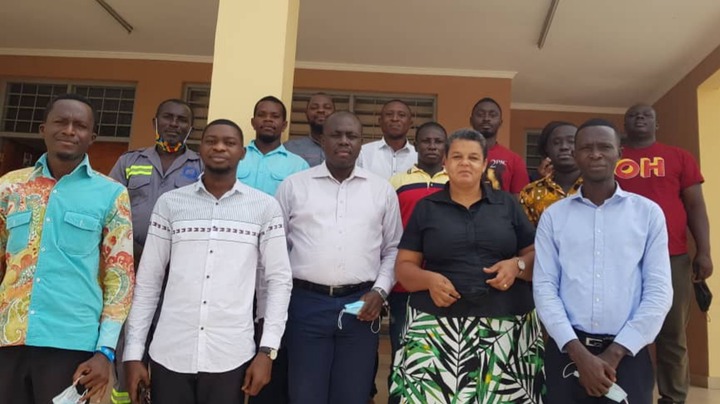 The Member of Parliament for Awutu Senya West, Hon. Gizella Tetteh-Agbotui has paid a familiarization visit to the Business Resources Centre at Awutu Beraku. The Centre has been established as part of Industrial Transformation Agenda of the Government implemented by the Ministry of Trade and Industry.
As a Member of Parliament and a Development Practitioner, she took this bold step to ascertain their operations for herself in order to build mutual working relationship with them for the benefits of her constituents.
Hon Gizella Tetteh-Agbotui believes Business Enterprises in Awutu Senya West can increase their operations proportionally and expand when they regularize and streamline their activities to be competitive enough to attract credit facilities from banks, supports from government, development partners and angel investors. The visit ended with a close door meeting with Mr. Kwame Oppong Afrani, the general manager for the centre. Hon. Gizella Tetteh-Agbotui was accompanied by Chairman Daniel Ako.
Content created and supplied by: realnewsghana (via Opera News )