1. Rawlings opens up on execution of General Afrifa & others, says Afrifa was being provocative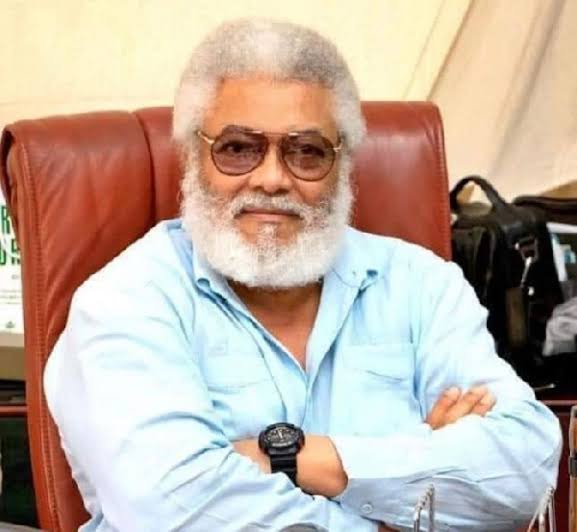 Flt. Lt. Jerry John Rawlings, Head of State during the AFRC days of mid-1979, says he signed Lieutenant General Akwasi Amankwaa Afrifa's death warrant because he, the former, was naive, and trusted the admonition of a general who asked, "Where is the rogue?"
"It must interest you to know that Afrifa was being provocative and I had him locked up, and he wasn't feeling too good so I asked that they [take] him to hospital. After he recovered, the gentleman keeping an eye on him was called Dennis, asked what needs to be done to Afrifa so I asked him to let him go home," Rawlings told Kwaku Sakyi-Addo of Asaase Radio in part two of their controversial interview.
According to Rawlings, some true proper Generals who should have paid the price would have been 80 or more.
"Unfortunately, too many of the names belong to a certain ethnic group. If we had to punish them with the execution [which people wanted], it was going to look like ethnic cleansing. That's how come we had to load the faults on the heads of the commanders, including innocent ones and to limit the number," the former military leader recounted.
He said that the execution of the innocent Generals was very painful "because some of them were good people and didn't deserve to die but that was the only way we could prevent the thing from getting out of hand".
Rawlings added that on the eve of the execution, with a heavy heart and tears in his eyes he presented the list of those to be executed to a senior colleague officer who was also a General and the latter asked "where is the rogue? The rogue's name is not on the list."
Rawlings said that even though he didn't know who the general was talking about, he was at a point very shocked.
"So, I turned towards him expecting him to say who he meant by that rogue. Because here you are, trying to prevent a situation with such a list, for him to be asking for an additional name, a name that was not on the list, took me aback a little. Then he said General Afrifa," Rawlings added, refusing to disclose the name of the general.
Rawlings explained that this officer convinced him by stating, "Afrifa had been advanced a good lot of money to wage a campaign against Acheampong's union government and instead of using that money for that purpose,...he used the money to edge out Paa Willie [William Ofori-Atta] and took over the leadership of that party…so I kept quiet collected the list and went away and did what I had to do."
When asked whether General Afrifa's name was added to the list, Rawlings stated: "it was obvious that his name would have to be added, because we would have to make some serious sacrifices and the guiltier you are, the easier you could be".
A "naïve" Rawlings would later understand the politics at the time, he gave an alibi.
Rawlings explained that what the said General told him about Afrifa could very well be true, "however, I think he wanted that man out of the way because he felt upstaged by General Afrifa by virtue of the 1966 coup. Until then, he thought he was a rising star, the point man for Western Intelligence Organizations."
"When we compiled the list, none of us had Afrifa in mind. But when you hold such a General in awe and you're just a young officer flashed into a situation like this and people have to go...it is not illogical.
2. Remind Ghanaians of my superior record - Akufo-Addo charges NPP communicators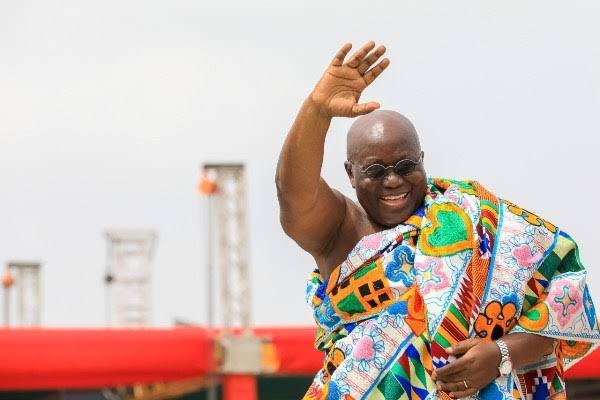 President Nana Addo Dankwa Akufo-Addo has called on communicators of the New Patriotic Party (NPP) to go out and propagate his works.
He said the focus of the party spokespersons should be on the 'mess' his government inherited and the work they have done.
In a virtual meeting with the party's 2020 Campaign Communications Advisory Team via Zoom from the Presidential Villa where he is self-isolating over COVID-19 fears, the President said: "We need to set before the Ghanaian people clearly, the situation we inherited on the 7 of January 2017".
"It is critical", the President stressed, "because, without that reference, it is difficult to measure the quality of the achievement".
"You have the records: dumsor, high rate of inflation, low rates of growth, widespread unemployment, a certain level of demoralisation in the country; and within three years, this very bleak economic narrative has been transformed", he reminded the communicators
3. I owe Prof. Naana Opoku-Agyemang no apology - Chairman Wontumi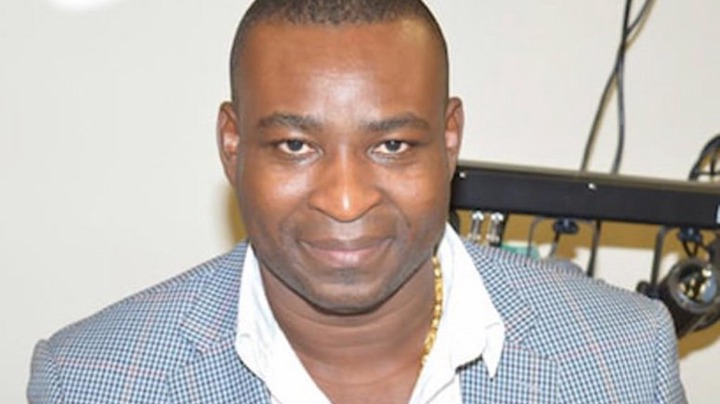 Bernard Antwi Bosiako, popularly known as Chairman Wontumi, the Ashanti Regional Chairman of the New Patriotic Party (NPP) has defended his alleged scathing remarks about the running mate of the NDC.
The fiery NPP Chairman is alleged to have said some negative things about Prof. Jane Naana Opoku-Agyemang, the running mate of John Mahama.
Despite the criticism of some NDC faithful and civil society organizations of his alleged remarks, Chairman Wontumi has disclosed that he won't apologize for it.
Speaking in an interview on Neat FM's, 'Me Man Nti' programme he said; "I didn't insult anyone...When John Mahama and the NDC attacked Jean Mensa; where was Naana Opoku-Agyemang? Where was she when they were saying all those things? She said nothing. If she was indeed a good woman why did she defend the Montie 3".
4. Ghana will become worse off if Mahama becomes President again' – Prof. Adei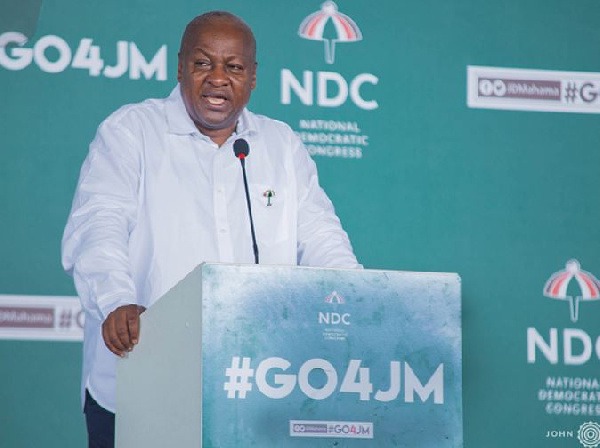 Former Vice Chancellor of the Ghana Institute of Management and Public Administration (GIMPA) Professor Stephen Adei has defended his earlier assertion that Ghana will become worse off if former President John Mahama becomes president of the Republic of Ghana again.
According to him, Mr Mahama does not have the qualities such as strategic thinking, amongst others to lead the country.
"The above argument leads to whether Mahama has the leadership qualities to lead Mahama/Naana duo to make a difference in Ghana in the one term in four years. In that regard, I stand by my assertion which I made 16th October 2016…it still holds; John Mahama today as he was then, does not have the full complement of leadership competencies to lead Ghana, be it on vision, strategic thinking, selecting or leading even a team B, curbing the menace of corruption or prosecuting a credible development agenda", he told Joy SMS host Kojo Yankson, monitored by MyNewsGh.com.
He emphasized "Ghana will become the worse off if Mahama becomes president again."
He added that "the NDC did Ghana a disservice by fielding him as a one term presidential candidate, who can serve for only four years."
Continuing, he said "even among the narrow confines of those who contested him were better candidates."
Those who contested Mr Mahama during the NDC presidential primaries were Professor Joshua Alabi, Alban Kingsford Sumana Bagbin, Sylvester Mensah, Dr Ekwow Spio-Garbrah and Goosie Tanoh.
"But Ghana's politics does not always produce the best candidates but those who 'moneycracy' and propaganda favour", said Professor Adei.
Ghana will go to polls on December 7, 2020 to elect a new President for a four-year term.
5. NDC never treats Fantes well, I fear for Prof. Naana Opoku-Agyemang - Minister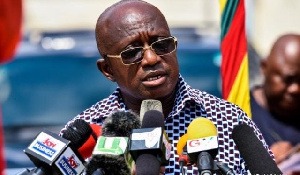 Ashanti Regional Minister, Simon Osei-Mensah has harboured fears for Professor Jane Naana Opoku-Agyemang for being the running mate of NDC flagbearer and ex-President, John Dramani Mahama.
The NDC National Executive Committee and Council of Elders days ago unanimously selected the former Minister of Education, Prof. Naana Opoku-Agyemang as Running Mate to Ex-President John Mahama.
Following the selection of the Professor, Mr. Mahama wrote a note on his Facebook complimenting her qualities.
"Naana Jane is God-fearing, a distinguished scholar, a conscientious public servant, and a role model'', he said.
The party's National Communications Officer, Sammy Gyamfi also stated that the NDC is ''certain in our minds that this is a winning ticket. His Excellency John Dramani Mahama, ably supported by the competent, trustworthy, honest, sincere, matured Professor Naana Jane Agyemang will deliver victory for the NDC in the coming elections''.
But Hon. Simon Osei-Mensah has called on Prof. Jane Naana Opoku-Agyemang to tread cautiously as Running Mate on the ticket of the NDC.
According to him, the party has consistently mistreated members of the Fante confederation in the party.
He told host Kwami Sefa Kayi on Peace FM's 'Kokrokoo' that since 1992, all Fante persons selected to be Running Mates have been sidelined by the party.
''NDC, throughout their history, there was a Fante under the 1992 constitution and still they've not treated them well. So, when I heard about another Fante, my heart missed a beat. From 1992 going, with all those that have been selected to be on their ticket, let them show me one person they have treated well. I just want one," he said.
6. Compare my records with Mahama's – Akufo-Addo to NPP communicators
President Akufo-Addo has told NPP communicators to insist on comparing his record with that of former President John Mahama as they campaign for his reelection in the upcoming polls.
The President has also charged the communicators to ask Ghanaians to make a decision based on records on which of the two leaders is best to be trusted with affairs of the nation.
In a Zoom meeting with NPP campaign communications advisory team, the President who is in isolation said the NPP has a superior message of achievement to tell Ghanaians.
"This is the first time that the incumbent and his immediate predecessor are contesting, it has not happened before. Usually, it is the incumbent and somebody who is coming for the first time. We have to be very very insistent at looking at the records of the two leaders in the period of their governorship," he said.
The 2020 campaign team of the ruling New Patriotic Party (NPP) has advised its communicators against attacking ethnicity or gender of their opponents as they campaign in the 2020 elections.
7. Jane Naana leaked 2012 IEA debate questions to Mahama for ministerial appointment – NAPO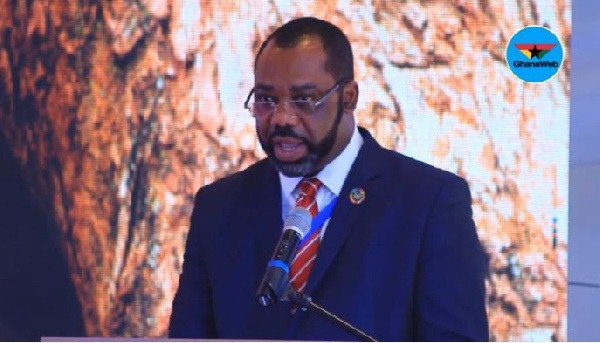 Dr Matthew Opoku, a well-known education minister in Napoga, said the new Patriotic Party (NPP) would talk about integrity issues with a running colleague of the largest opposition party before they came and focused on her records in education.
The opposition National Democratic Congress (NDC) last week unanimously approved the candidature of Professor Jane Nana Opoku-Azimang as the party's vice-presidential candidate ahead of the 2020 elections.
Her appointment made her the first female ally of a major political party in the country
In an interview yet to be aired by the multimedia group overseen by MyNewsGh.com, the minister, who is recovering from COVID-19, told every politician that she would be on fire during the campaign.
He said, "We talk not only about education but also about integrity. I'm talking about integrity because the election director went to plant a question in 2012, which did not answer questions that were not part of the questions raised during the IEA debate on John Mahama, so she will be given the post of minister, and we will talk about it. "
The minister, who is well known in Napoga, said the NDC has done nothing different since there have been girls in the country for eight years, so they should rest the ears of the Ghanaians because they are just exploiting the female gender and not giving a fair game on the field.
"Chief Justice of the Earth, I know a group of men who will rape a woman who went to support them. We will look into all this before we come and see education."
Content created and supplied by: Hotghananews (via Opera News )
Opera News is a free to use platform and the views and opinions expressed herein are solely those of the author and do not represent, reflect or express the views of Opera News. Any/all written content and images displayed are provided by the blogger/author, appear herein as submitted by the blogger/author and are unedited by Opera News. Opera News does not consent to nor does it condone the posting of any content that violates the rights (including the copyrights) of any third party, nor content that may malign, inter alia, any religion, ethnic group, organization, gender, company, or individual. Opera News furthermore does not condone the use of our platform for the purposes encouraging/endorsing hate speech, violation of human rights and/or utterances of a defamatory nature. If the content contained herein violates any of your rights, including those of copyright, and/or violates any the above mentioned factors, you are requested to immediately notify us using via the following email address operanews-external(at)opera.com and/or report the article using the available reporting functionality built into our Platform See More