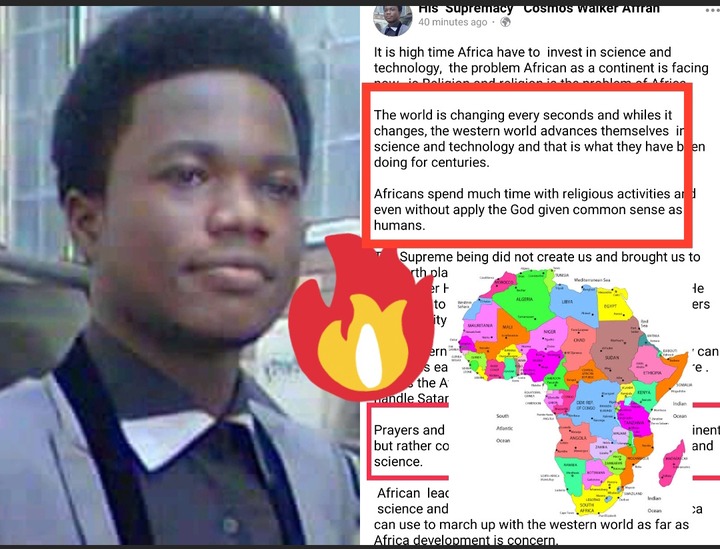 One of Ghana's prominent prophet and minister, Cosmos Walker Affran has sent a strong message to everyone in Africa and according to him prayers and religious activities can't save the continent any more, it's time for everybody to sit up and start doing things differently.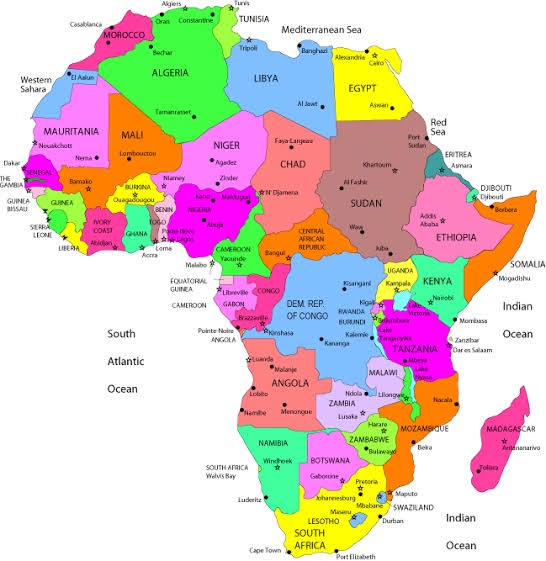 𝘔𝘢𝘱 𝘖𝘧 𝘈𝘧𝘳𝘪𝘤𝘢 (𝘗𝘩𝘰𝘵𝘰 𝘜𝘴𝘦𝘥 𝘍𝘰𝘳 𝘐𝘭𝘭𝘶𝘴𝘵𝘳𝘢𝘵𝘪𝘷𝘦 𝘱𝘶𝘳𝘱𝘰𝘴𝘦)
Cosmos Walker Affran is one of those prophets that has always prophesied about issues in the country and most of them come to pass. He has built his reputation in the whole of Africa as well.
Today he had dropped a serious message for Africa and we all need to take note of it.
From his message, he said It is high time Africa starts investing in science and technology and that the problem African as a continent is facing now, is Religion and religion is the problem of Africa.
Furthermore, he said the world is changing every seconds and whiles it changes, the western world advances themselves in science and technology and that is what they have been doing for centuries.
He also added that Africans spend much time with religious activities and even without apply the God given common sense as humans.
Read his full message below As seen on his official Facebook page;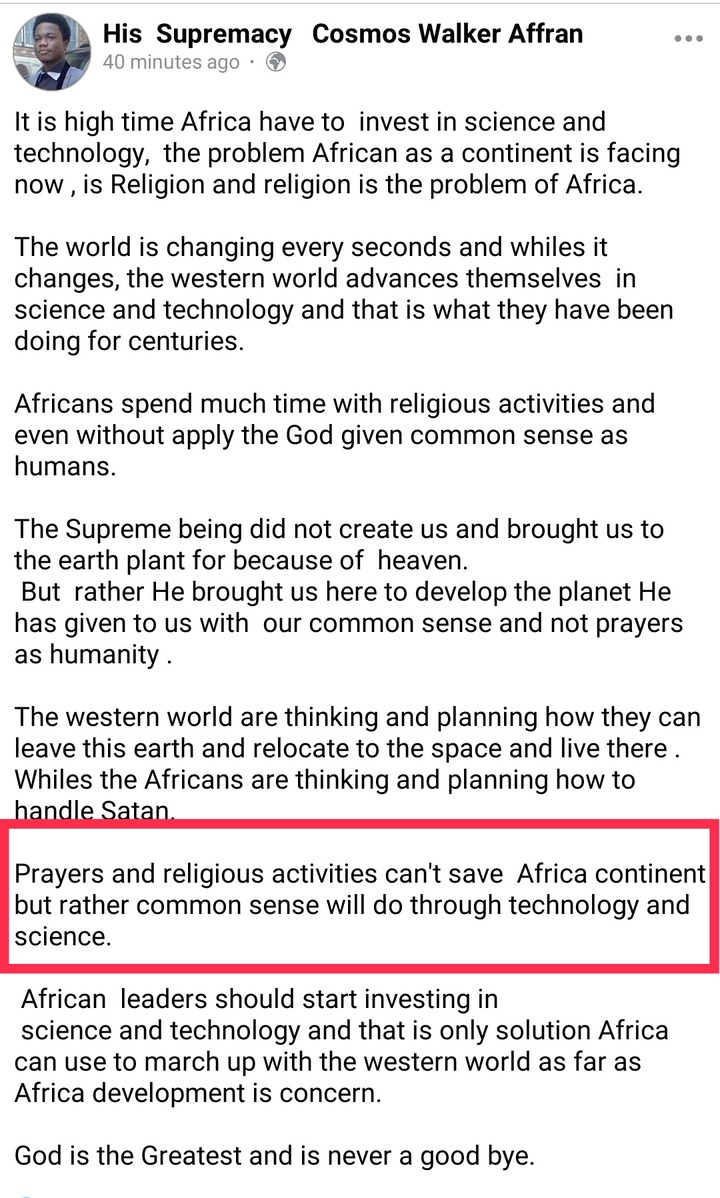 Content created and supplied by: BallpointMedia (via Opera News )