The chief executive officer of the national public sector reforms has descended heavily on footsoldiers of the new patriotic party.
In our jurisdiction,it is an undeniable fact that party footsoldiers among other people are one of the most important stakeholders who contributes immensely in bringing or maintaining their political parties in office.
These footsoldiers go all out to ensure their parties victory even if it is at the expense of their lives. A lot of these faithfuls have gone through terrible moments to the extent of some loosing their dear lives and others too being rendered incapacitated for the rest of their lives.
As a party which has freshly gained power,it is ideal that ,these party faithfuls are given the right attention in order to compensate them for the endless efforts in ensuring their victory.
This actually did not happen as the CEO of the public sector reforms charged these footsoldiers to go and find work to do than following politicians after winning power for their daily bread.
According to Mr Kusi Boafo,these footsoldiers won't look for jobs to do despite the many jobs opportunities available at their disposal.
He further that,what they are interested in is moving from one office to another asking for money from party appointees.
He narrated a nasty experience he encountered when some party footsoldiers rushed to his office that one of their colleagues has been hospitalised and that they needed money urgently which he gallantly offered them.
He said he later found the guy who was said to have been hospitalised at the Accra sports stadium drinking some Guinness.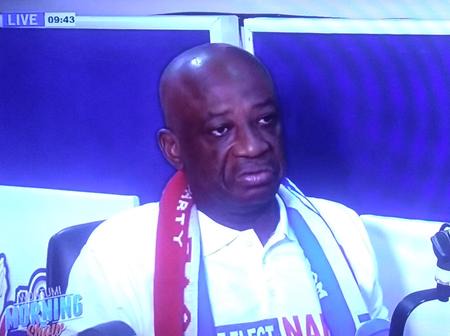 Content created and supplied by: Timeless3 (via Opera News )