A Zambian politician and the current Mayor of Lusaka, the country's capital has reacted to a case of racism against his country man by an Expatriate employer.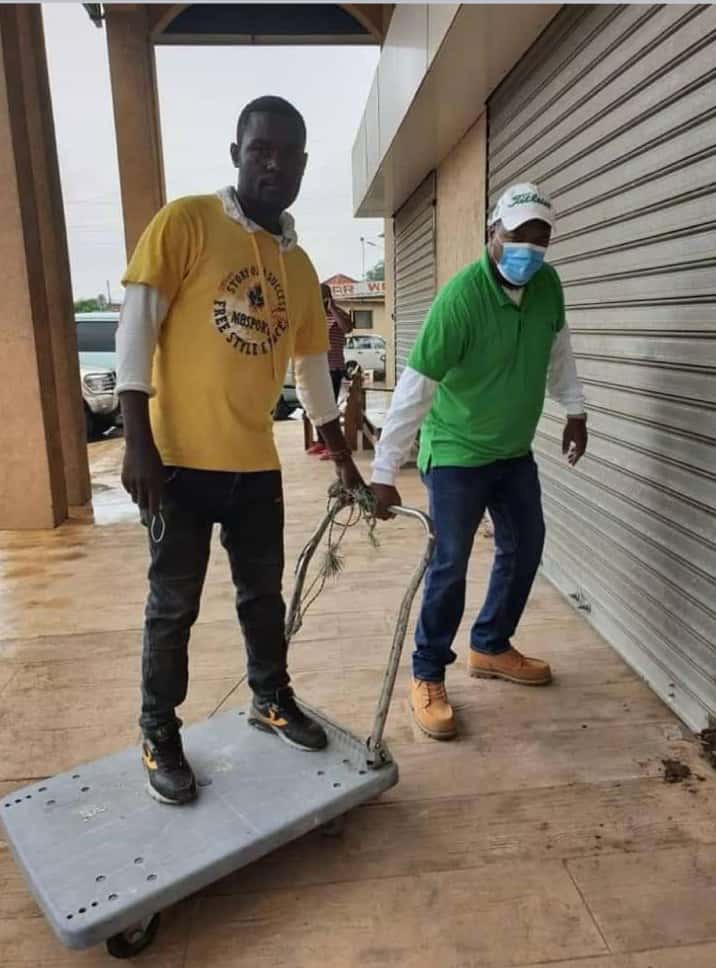 According to Zambia Reports which shared the information on its Facebook page, quoted Mr. Miles Sampa as saying he received various complain all through the night concerning a video that has since gone viral that saw a Black Zambian worker pulling his expatriate Boss on a Trolley.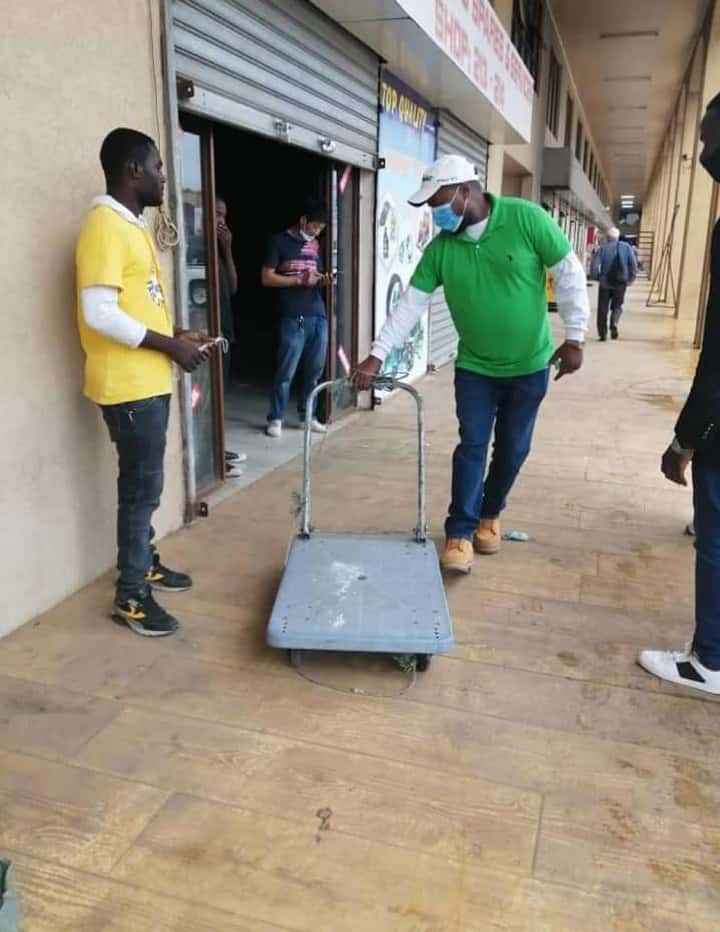 Mr Sampa thereafter located and went to the said shop at Carousel Mall this morning where the victim narrated how he was made to pull his White Boss from about 9am to 4pm for about 50 metres in between their 2 shops in the same corridor.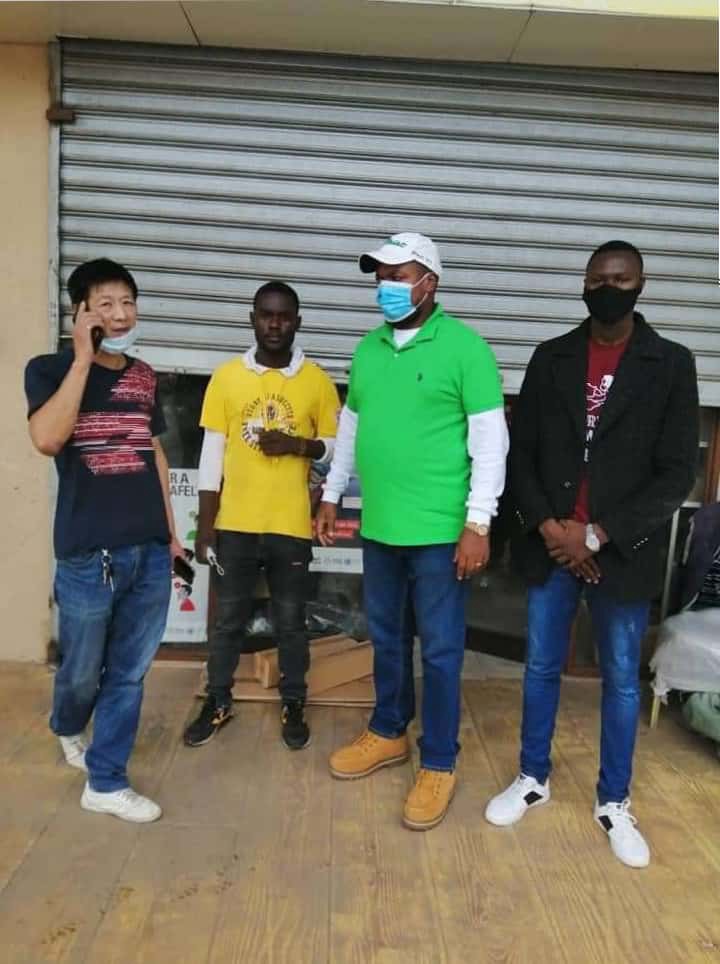 To protest against the treatment meted to the Zambian, he pulled the Black worker on the same Trolley and distance, saying he wanted to signify that all humans in the City of Lusaka and entire Country have equal rights no matter their colour.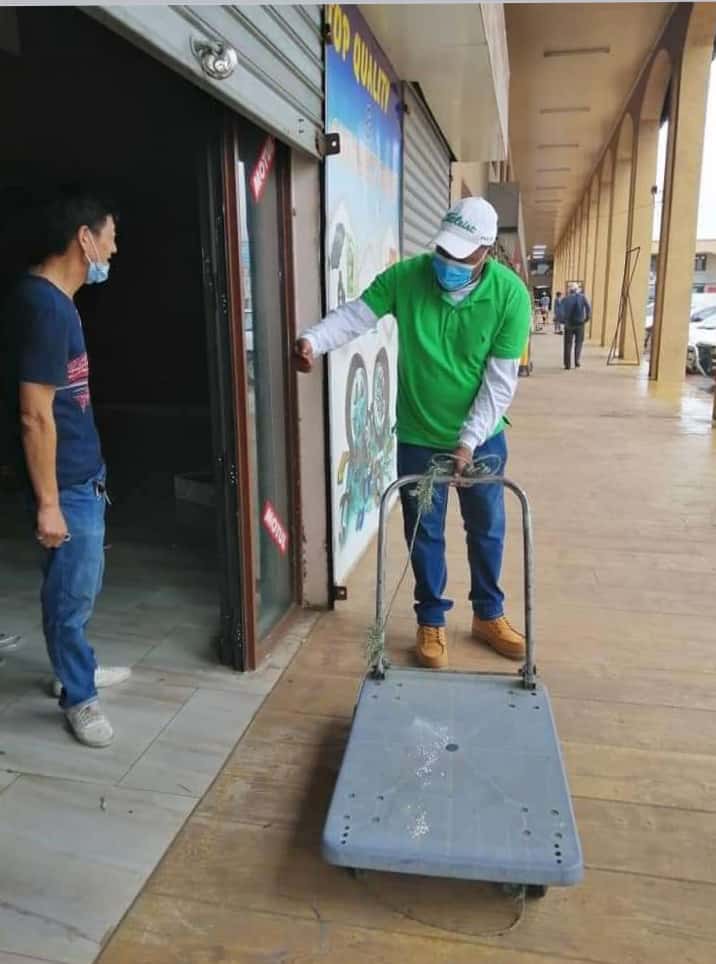 He promised to report the incident to the Ministry of Local Government upon completion of his investigation, saying he will not condone any form of Racism, Discrimination or abuse of any human.
His actions has been generating mixed reactions from readers see some below.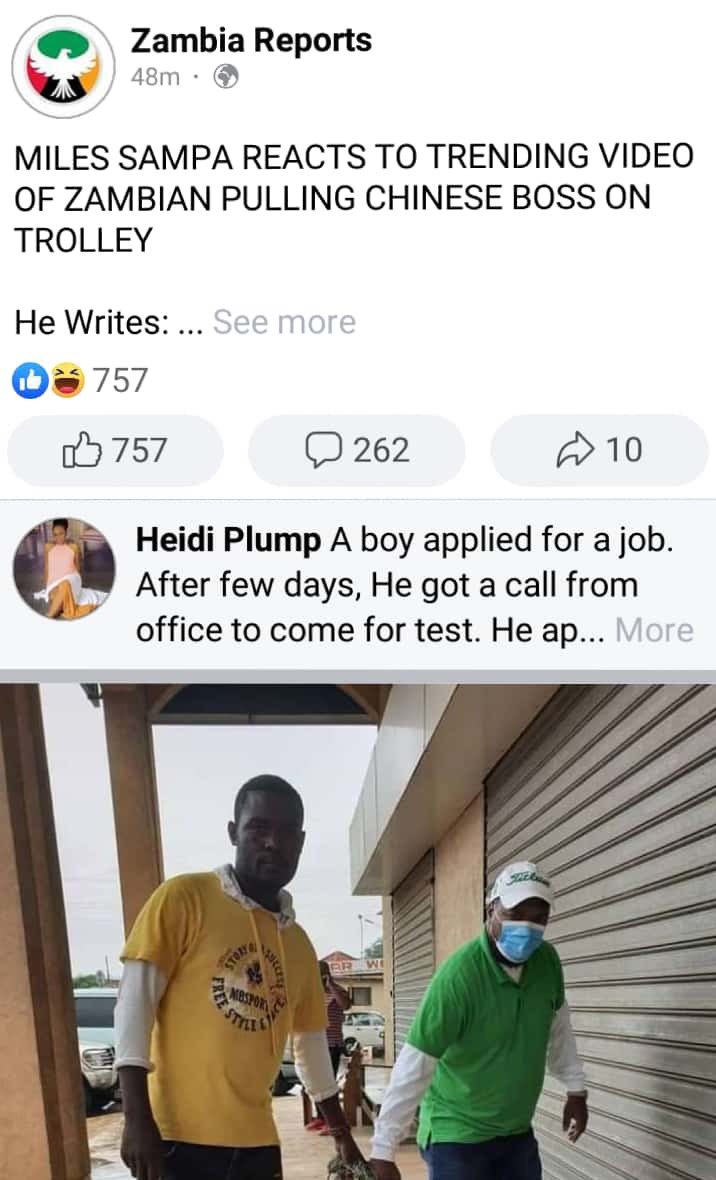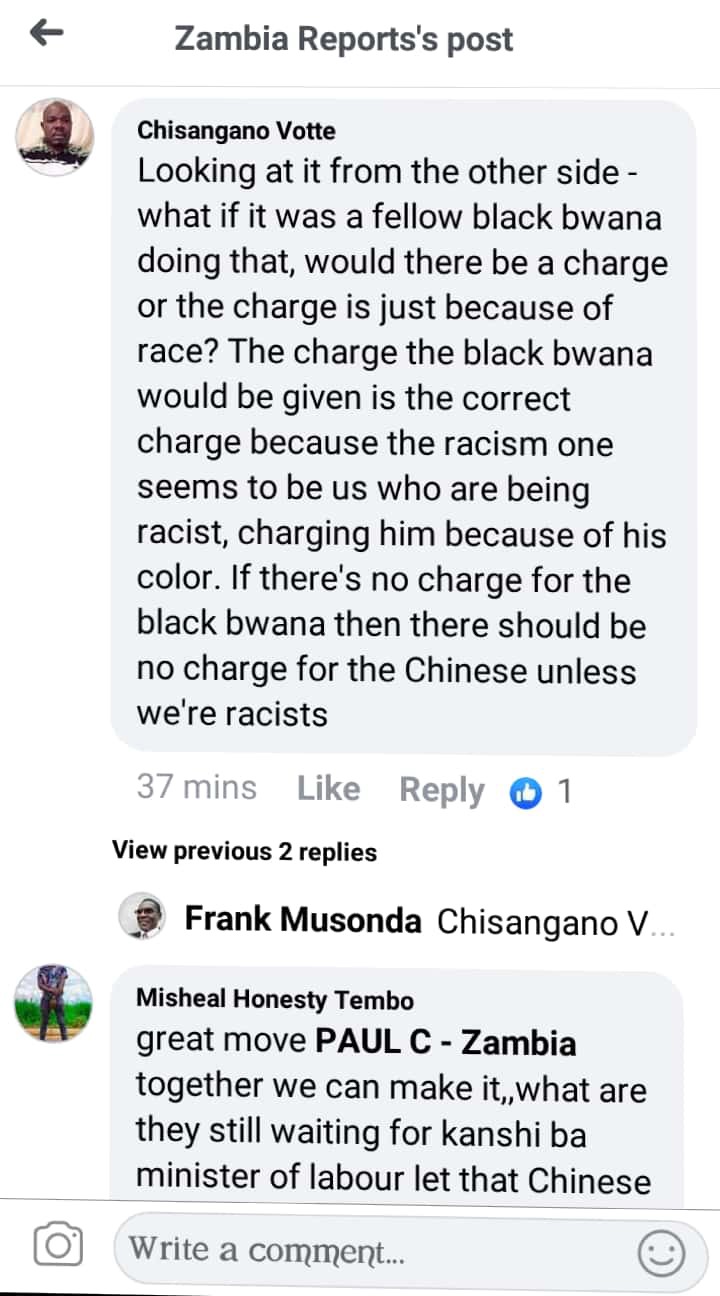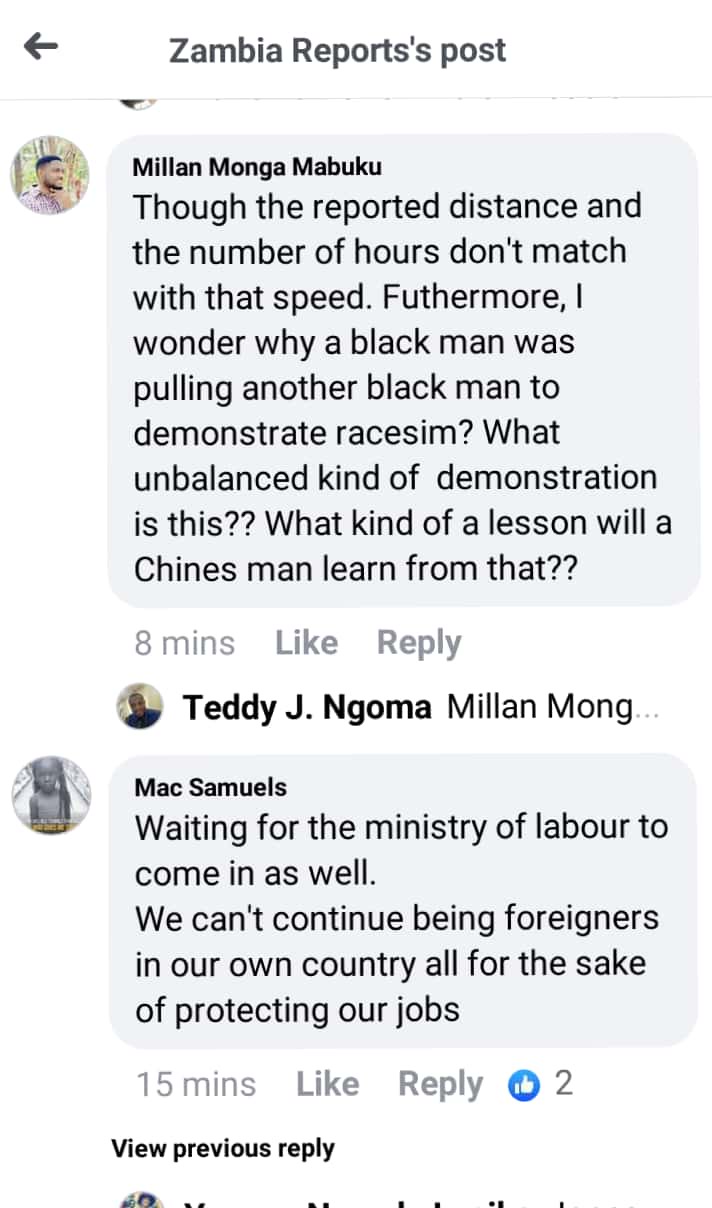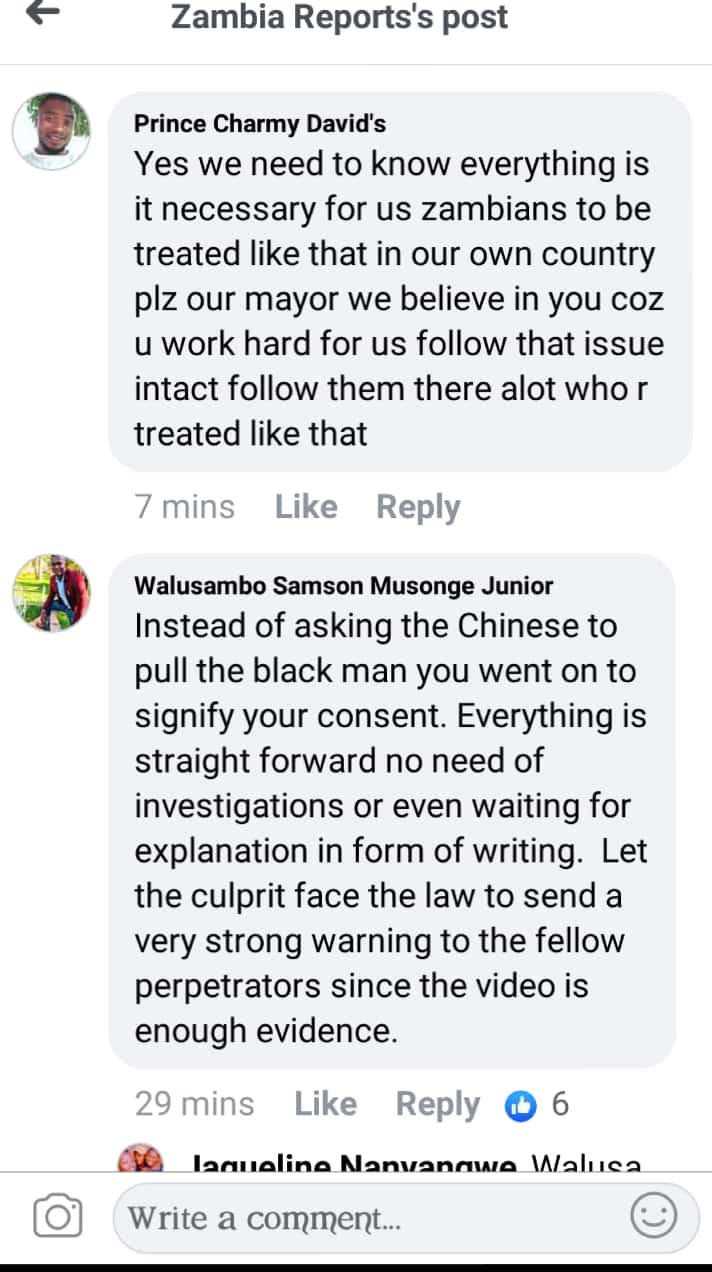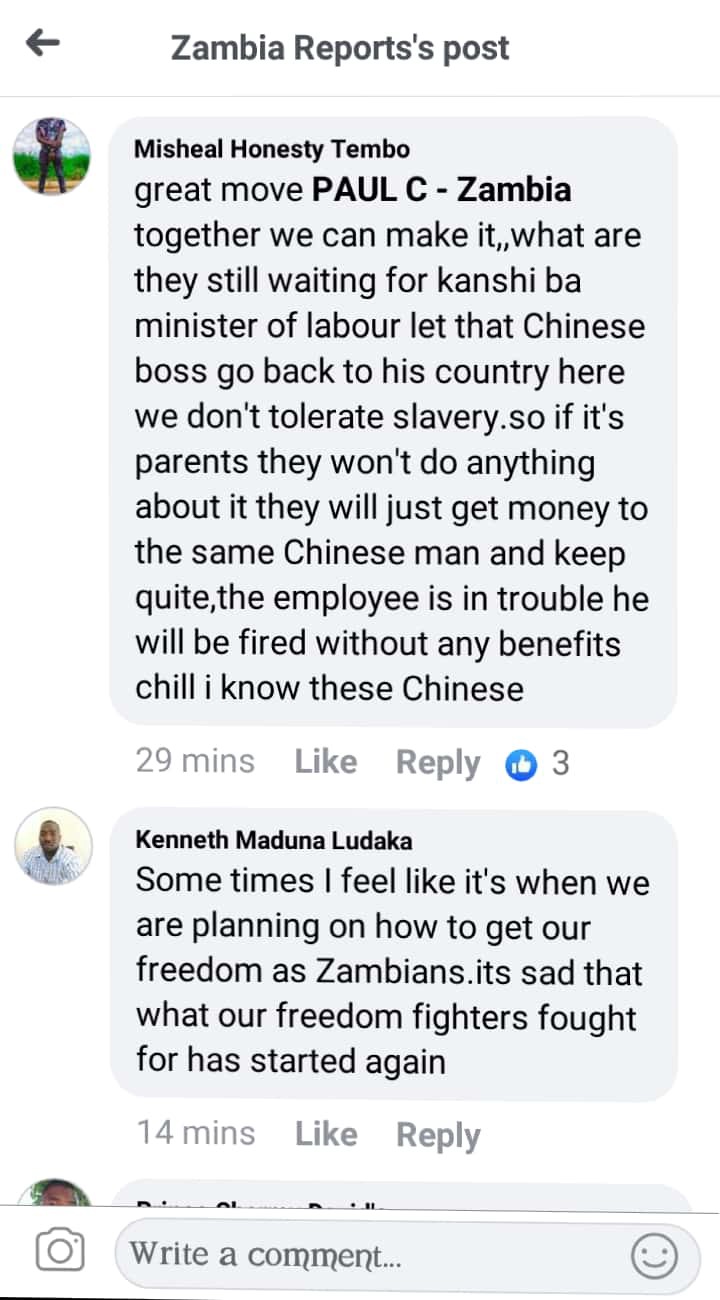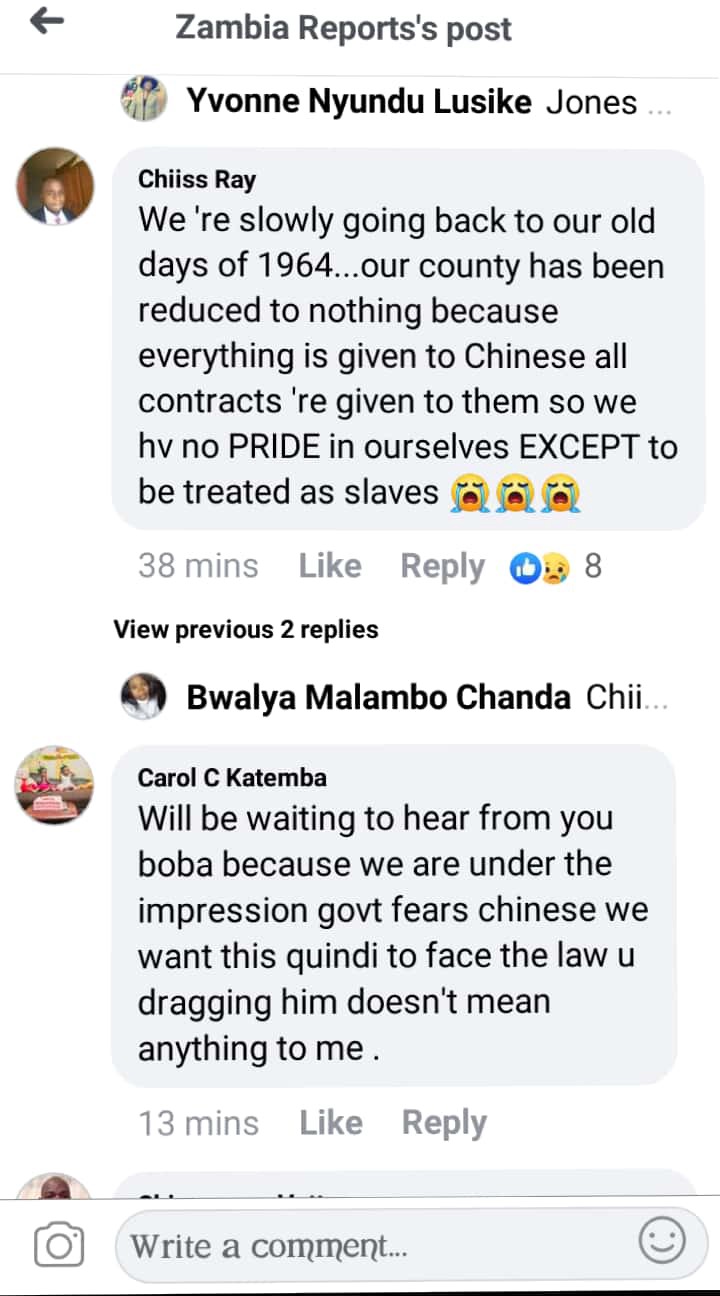 Content created and supplied by: BuzzingSpank (via Opera News )