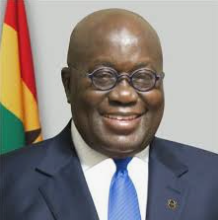 The illegal activities among some Galamsey and Small Scale Miners compelled the president Nana Addo Dankwa Akufo-Addo in his first term adminstration ban their operations in Ghana.
HE. Akufo-Addo after retaining his mandate as Ghana's president begun to appoint individuals to head various Institutions during his second term adminstration.
However a Citizen Vigilante who double as Public Relation Officer of Small Scale Mining in the Northern Sector, Mr.Moses Baba Kyerenaa is appealling to the President of the 4th Republic of Ghana, HE. Nana Addo Dankwa Akufo Addo as a matter of urgency appoint a Gallamsey Ambassador to monitor the activities of mining in the country so as to promote quality mining in the country.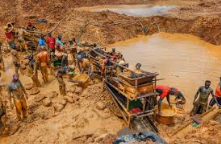 In an interview with a Journalist in Techiman ,Mr Baba Kyerenaa said some small scale miners have been trained at Tarkwa University of Mines hence knows the dangers associated with illegal mining thus calling for an Appointee to supplement the effort of Lands and Natural Resources Ministry.
The Small Scale Mining Public Relation Officer in his closing remarks added that the ban on gallamsey nearly caused the defeat of New Patroitic Party "NPP" in 2020 December polls.
Content created and supplied by: CitizenJournalist (via Opera News )