Today, It was fascinating at the Supreme Court of Ghana when the bench asked the petitioner's second witness, Micheal Kpessah Whyte, about his formal outfit. The SC panel was expecting the witness to wear suit. 
The lead counsel of the petitioner, Lawyer Tsatsu Tsikata, questioned the motive of the bench for asking the respondent to be in suit. 
The Chief Justice (CJ), Anin Yeboah, hilariously proclaimed that 
"We are raising the status of lecturers"
His reply activated the jovial mood at the court.  
However, the outspoken political science professor, Ransford Gyampo, expressed his disappointment concerning the request of the SC and the comment of the CJ.
He asserts in his Facebook post, dated on February 2, 2021 that Ghanaians have to rethink about the perception of colonialism and imperialism. 
According to him no nation in the world can develop without its own culture and tradition.
He asked that
"It was on a lighter note, but not all of us are happy with this joke. What did the judge mean by "we are raising the status of lecturers"? 
He believes that lecturers can not be labelled as low status professionals after lecturing the "high status Justices" in class. 
Moreover, he urged Ghanaians to embrace their tradition and institutionalise our African print as a mode of formal dressing in our various organizations.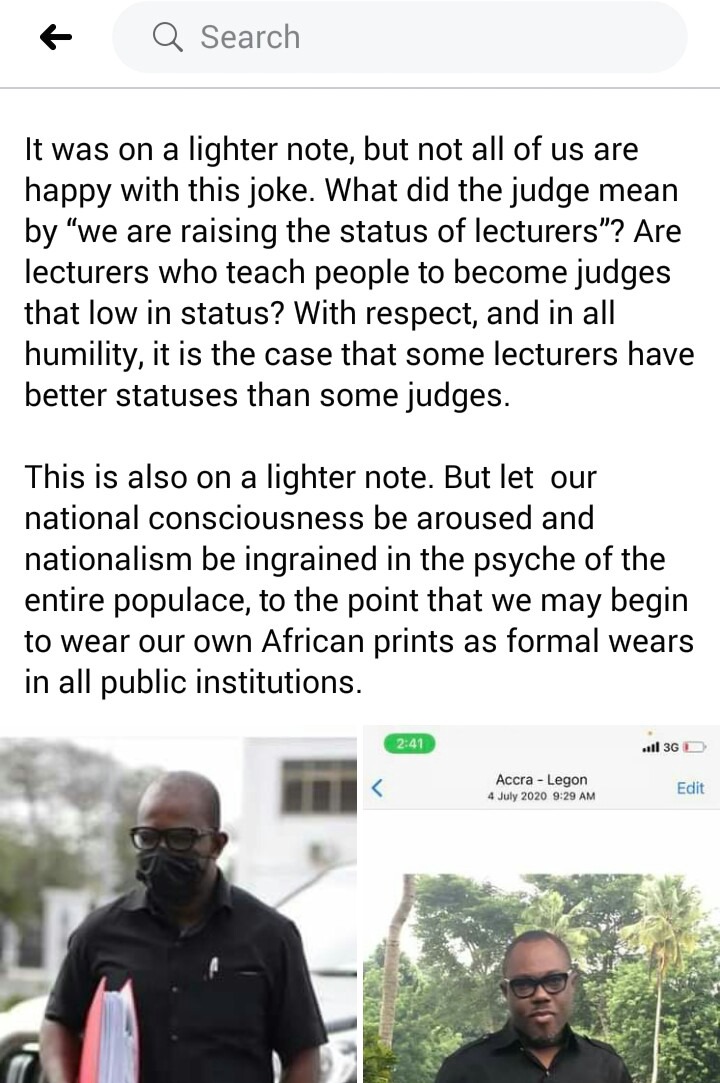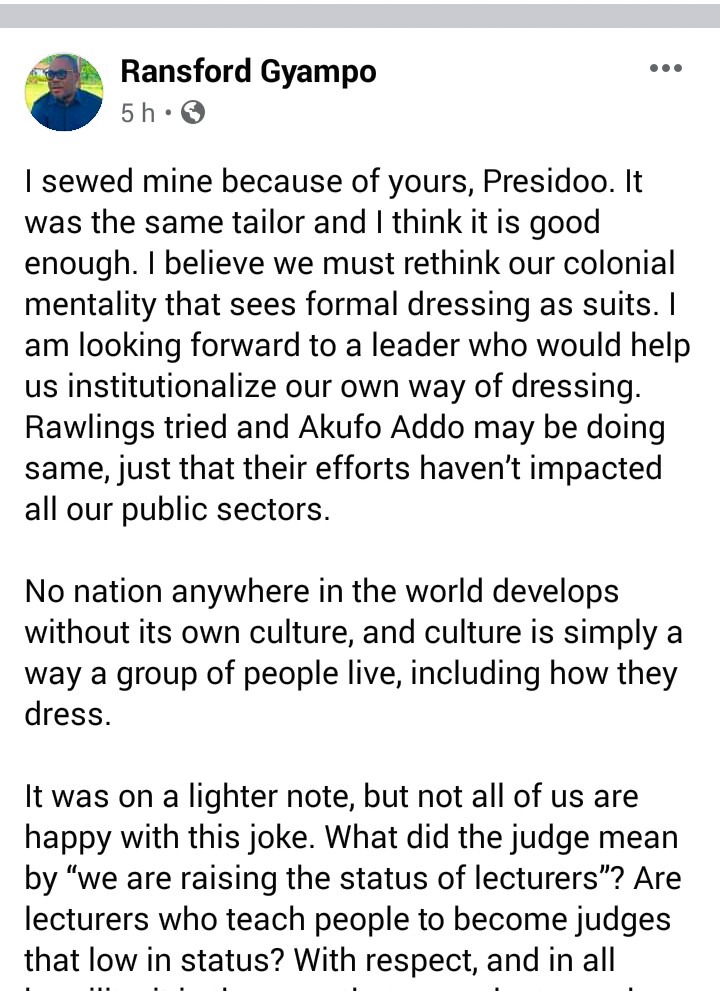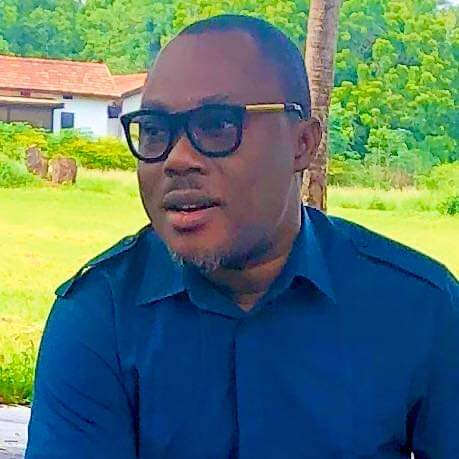 Content created and supplied by: ShiaNews_Tech (via Opera News )