He is able to stand on his feet for hours and argue on the spot. He thinks on his feet and answers the question from the bench. A Lawyer whose eloquence alone has the tendency of swaying an ordinary mind to his side.
Above all, many have admired and commended his composure in Court, and it seems it has become the envy of many legal practitioners.
Tsatsu Tsikata is the man in this circumstance. He became more popular for many young Ghanaians when he was in the centre of prosecution during the Kufuor regime, and his subsequent incarceration. The early 2000 saw him battle the administration when he was trial for willfully causing Financial lose to the state.
It became a long-running battle from his sentencing, grant of presidential pardon and to later, victory for him as the sentence was rules null and void.
He would appear later in 2013 in the election petition as the counsel for the national Democratic Congress (NDC). The former law lecturer showed his level of advocacy in that case.
When he appeared again in this 2021 election petition, people were expecting the same dexterity in understanding the law to be showcased by him. We must say, he has performed yet again beyond expectation.
They say, the law is not grammar, we all agree, however, advocacy in court is an essential requirement for any practicing lawyer and Tsatsu Tsikata is an epitome of court advocacy. The confidence, fast thinking and how he manipulate through questions from the bench got everybody, including his adversaries confessing to his talent.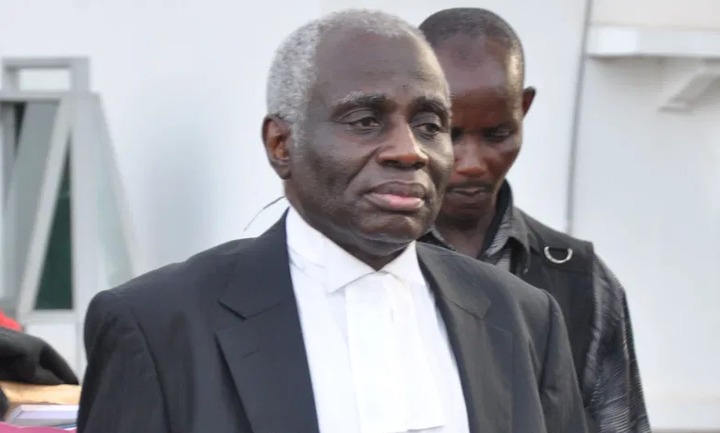 I dare say, any Lawyer who watches Tsatsu Tsikata must wish he had at least Tsatsu Tsikata's composure.
Content created and supplied by: adizaawudu (via Opera News )