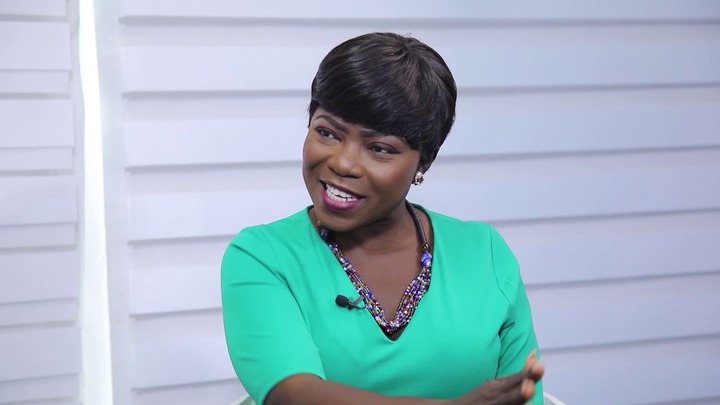 All what the National Democratic Congress, NDC is anticipating is to have the chairperson of the Electoral Commission of the Republic of Ghana, Mrs. Jean Mensah into the witness box, to be cross-examined. This is because, the NDC has got this strong feeling that, this is the only way to expose the irregularities that occurred before the declaration of the 2020 election results.
Jhhhhjjnbbbbbbb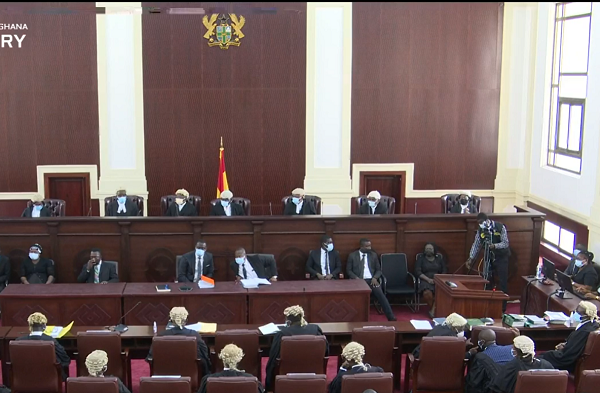 One thing is that, the petitioner keeps filing applications to help drag the EC boss into the box, whereas the counsel for the first and second respondents keeps objecting to that, meaning, they do not want the EC boss to appear in the witness box, since the petitioner do not have enough evidence to support his claims, and these keeps delaying the process.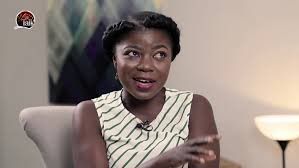 "E.C should just elect to enter the box". This is what Afia Pokuaa, popularly known as Vim lady recently announced this on her Facebook timeline. To her, the EC boss being able to do this will help finish this process and thus, we focus on other things in the country.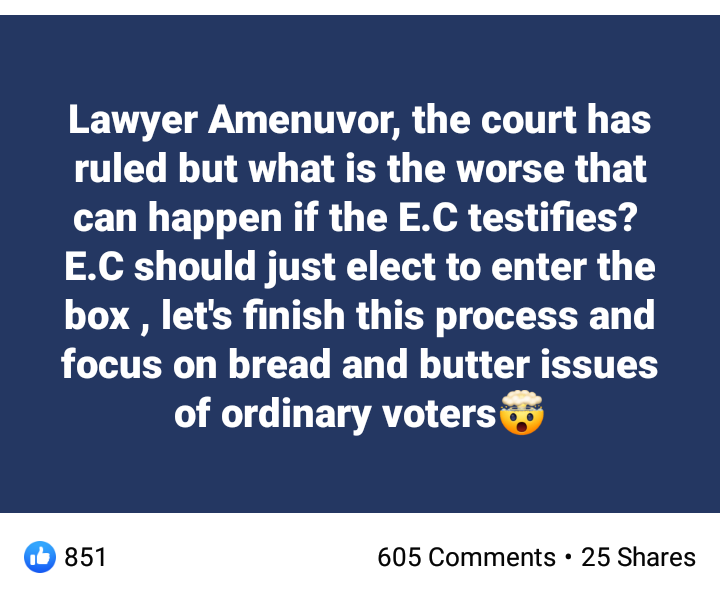 This post of Afia Pokuaa caused a lot of stirs, as a lot of Ghanaians have shared their views on this this trending issue. Below are some reactions. What do you think too about this? Kindly share your opinions here and kindly share this article. Thank you for reading.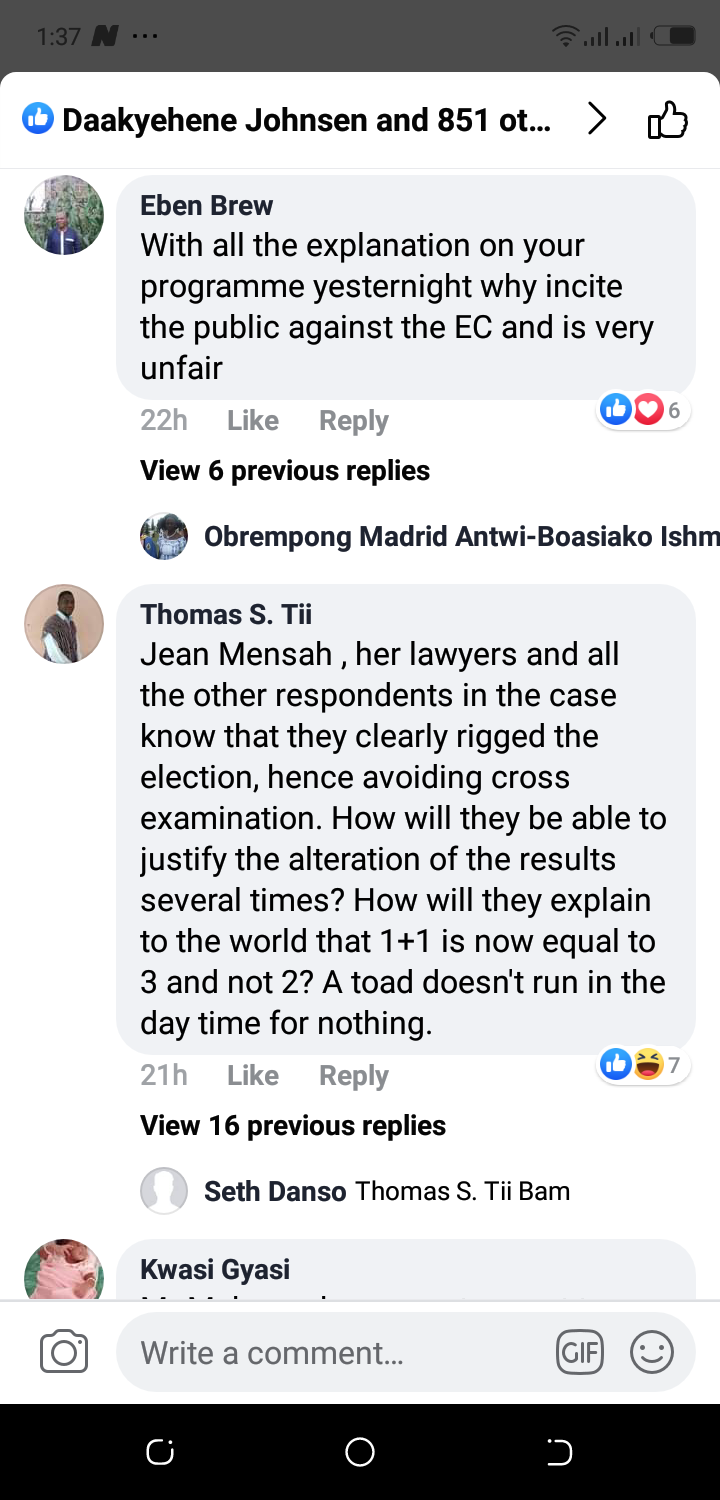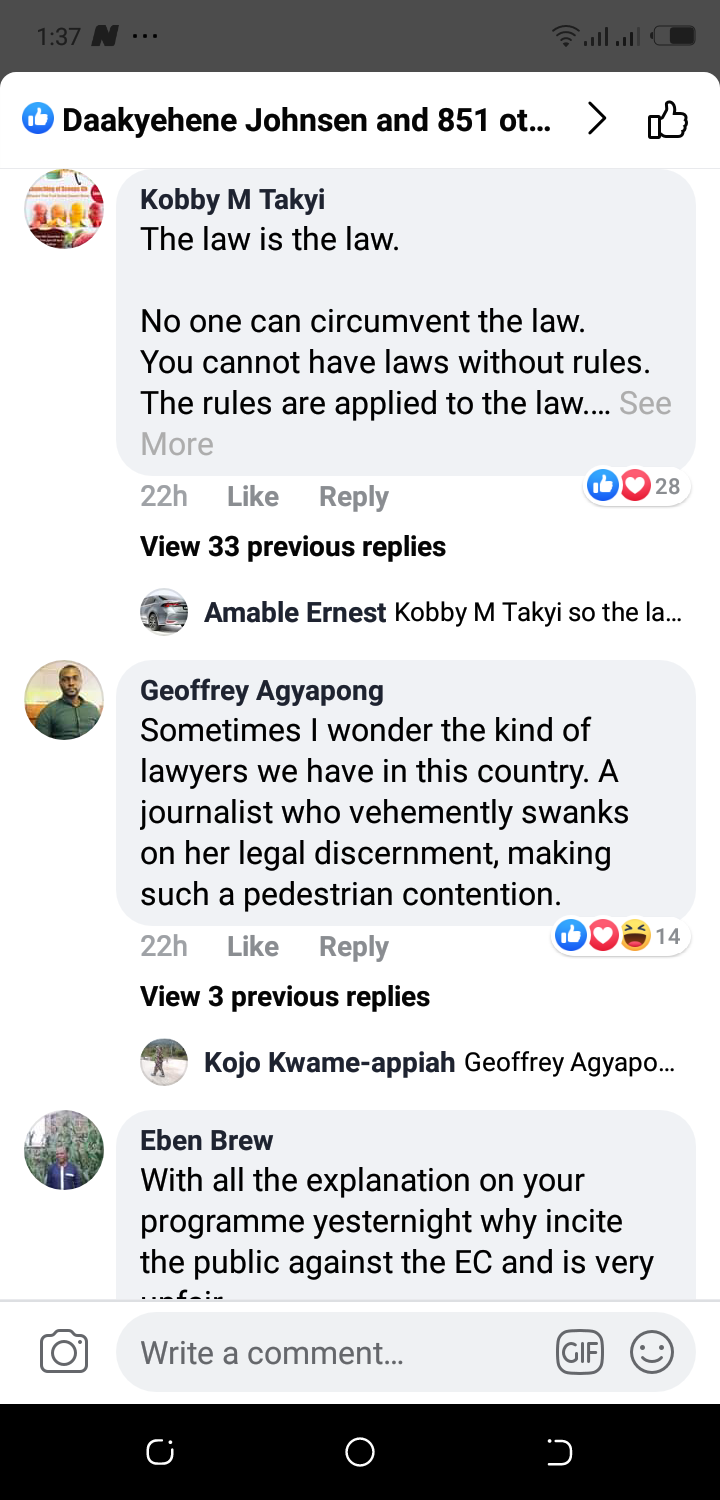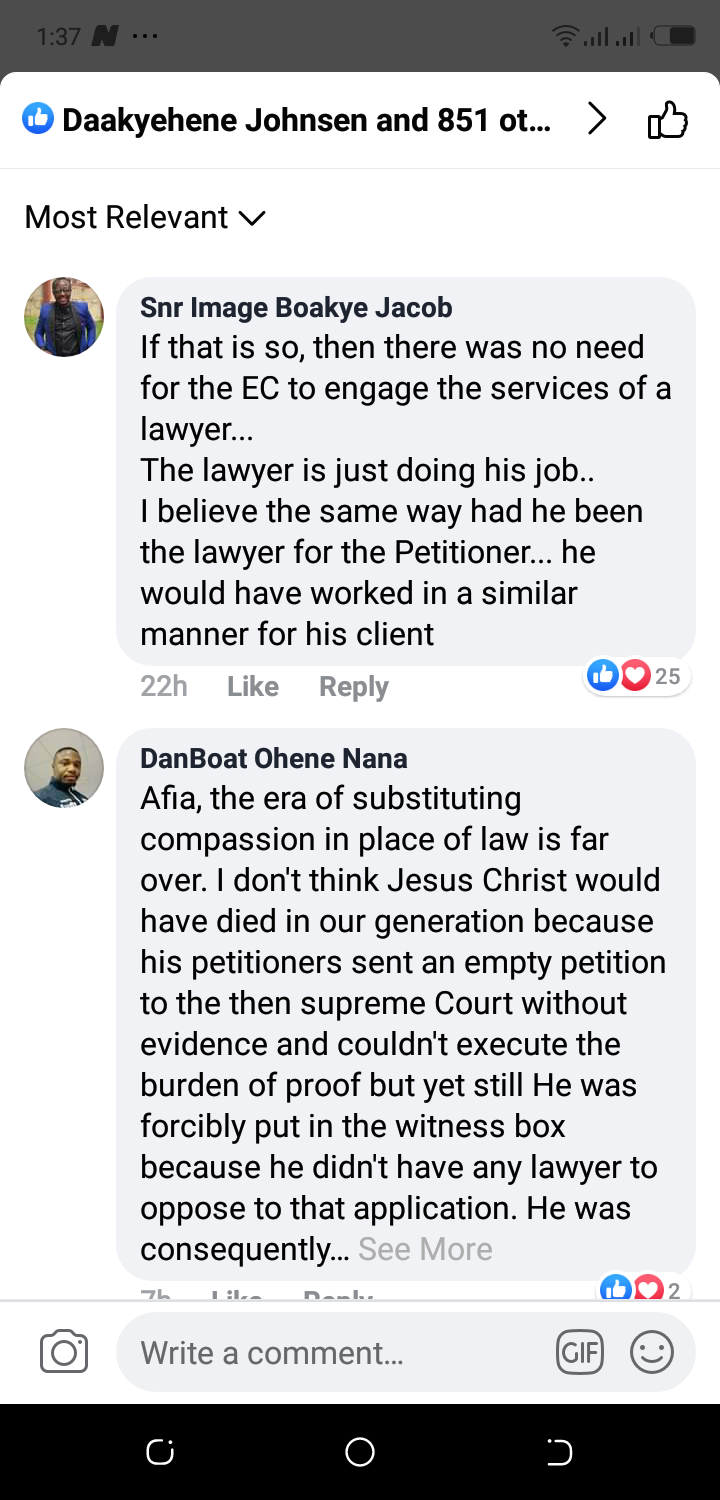 Content created and supplied by: MANEWS (via Opera News )