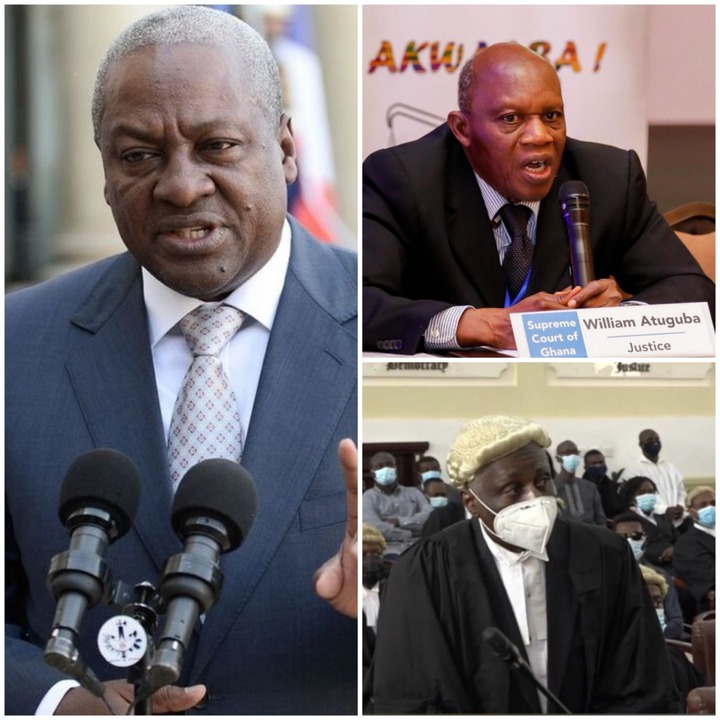 A former Justice of the Supreme Court, Justice William Atuguba has urged the Petitioner of the disputed 2020 presidential election, John Mahama, and Ghanaians in general to receive the outcome of the ongoing election petition in good faith. According to him, the response attached to the ruling that would be given by the justices of the Supreme Court is critical in defining our maturity in democratic governance and rule of law.
He urged that Ghanaians commit to peace building other than conflict arising from elections. Justice Atuguba had been a panel member that sat on the 2013 election petition that was filed by then opposition New Patriotic Party under the leadership of Nana Addo Dankwa Akufo-Addo.
This is the second time, Justice William Atuguba had spoken about the election petition. The retired judge had weeks ago adviced that parties to the petition act in a manner that protects the interest of the nation other than incite their followers to cause mayhem.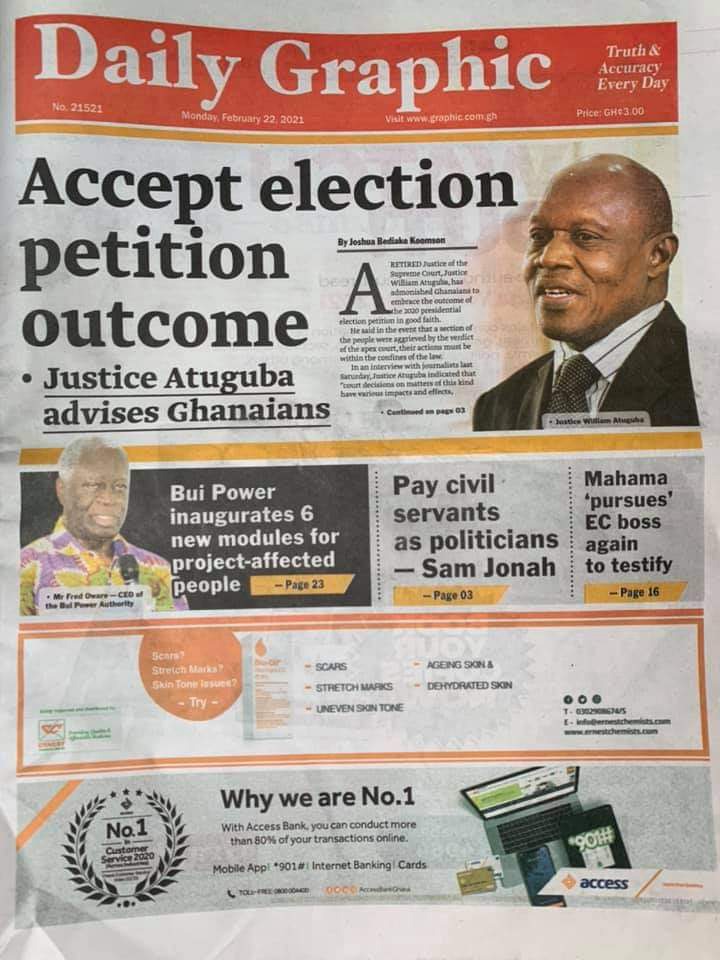 His advice had been captured in news publication in Ghana as a major headline. It also comes at a time, when the Petitioner had filed an application to urge the Supreme Court review it's ruling on a 16 February 2021 sitting that denied their request to reopen the case.
Today, the court is expected to hear the case, and it behoves on the lead counsel for the Petitioner, Lawyer Tsatsu Tsikata to implore the court to admit his case. The Petitioner had argued that the court erred in its ruling on that date, and wish to have the eminent judges review their stance on the matter, as they intend to dispose new evidence.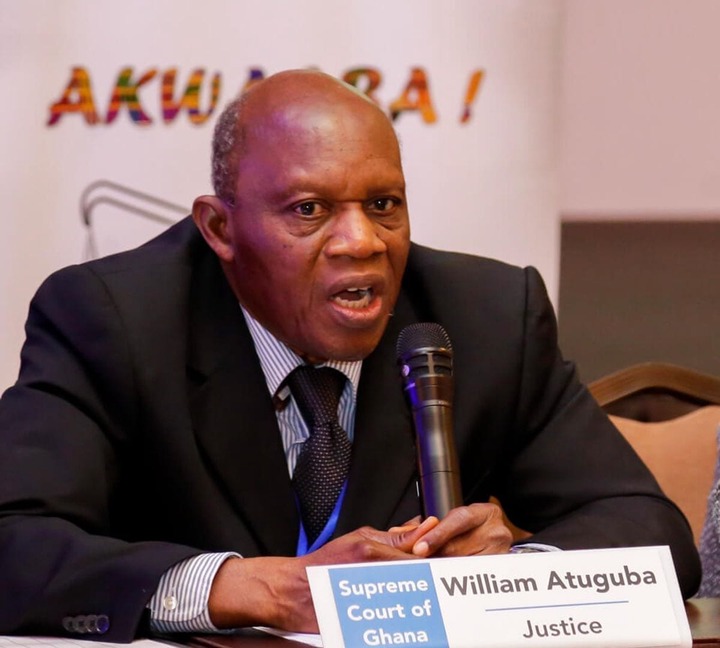 But the court is determined to conclude on the petition as it had already asked parties to file thier addresses. For the past month, several applications by the Petitioner have been turned down, causing the followers of the NDC to allege the court is biased against them.
It is perhaps the reason, Justice Atuguba has spoken to calm potential unrest among Ghanaians before the final judgement is delivered. So far it's been a unanimous decision taken on all cases.
Content created and supplied by: Tinch (via Opera News )