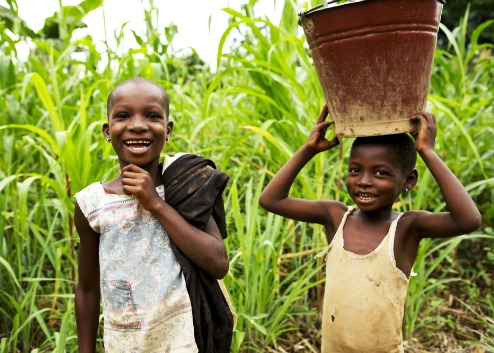 The non-profit organization works in more than 20 countries around the world, with Ghana being a focus of the recent programs. Global Communities, created about 60 years ago, works with the private sector, governments and local communities to provide the "means and ability to live and prosper with dignity," something it ensures under its organization's vision.
The Maryland-based organization paired with USAID in support of the Multi-Sectoral Nutrition Strategy to be implemented over the years 2014-2025. The program's goal seeks to reduce chronic malnutrition by 20 percent over those 11 years. Global Communities has put forth these five goals in hopes of accelerating the fight against malnutrition in Ghana.
1. Provide more opportunities for economic growth through microfinance
Individuals who do not have access to the capital provided by large financial services corporations can gain access to funds through various microfunding institutions. These smaller companies allow a more intimate relationship between the lender and the borrower. Global Communities works through Boafo Microfinance Services in order to provide low-income Ghanaians with the money for new businesses, education and homes.
2. Build a more "resilient" Ghana by improving the nutrition in local diets
In order to reach this goal, Global Communities has partnered with the USAID/Ghana Resiliency in Northern Ghana (RING) program to "reduce poverty and improve the nutritional status of vulnerable populations." The introduction of the sweet potato in local Ghanaian farms was a successful implementation of the partnership. Both USAID and Global Communities hope to educate communities on the importance of good nutrition instead of just providing temporary relief.
3. Create pathways for urban youth to become financially independent
Global Communities has joined the Youth Inclusive Entrepreneurial Development Initiative For Employment in opening up the construction sector to Ghana's youth. In five of the biggest cities in Ghana, the initiative hopes to "reach more than 23,000 youth" by teaching them the skills for employment. Because Africa's youth makes up a majority of the population, targeting this demographic is the most effective way to reducing poverty in Ghana.