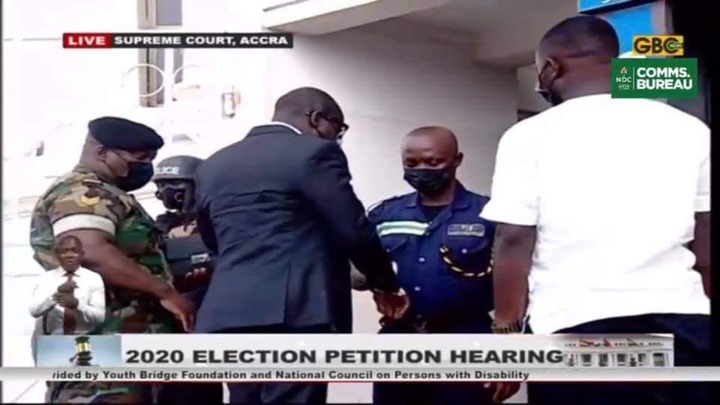 The President of the republic of Ghana Nana Addo Dankwa Akufo-Addo started his ministrial appointment few weeks ago who are currently awaiting for vetting. The latest appointed minister is Godfred Odame.
Godfred Odame is the minister designate for attorney and Justice.
Photo of Godfred Odame who is the Minister Designate for Attorney & Justice saw him moves with a Military Officer as bodyguard and he carries his bag.
Ghanaians upon seeing the photo reacted that massively on why Ghana Armed Forces will allow it's members to become bag carriers. Quiet some few days ago, another photo of Akufo Addo private legal practitioner was also spotted with a military officer carrying his bag.
Upon serious reaction from Ghanaians, the private legal practitioner appeared the next day carrying his own bag. Ghanaians were happy that Akufo Addo is a listening president.
This photo of Godfred Odame with his special security carrying his bag is now trending online
Content created and supplied by: Building_house (via Opera News )