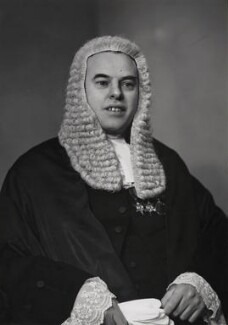 Though he bears a British name, his contributions to the Ghana's developmental journey cannot be erased from the history books.
This excellently confirms and stresses on the need to fight against racism, tribalism and ethnocentrism in every aspect of our lives, particularly in the Ghanaian political environment.
The attainment of Ghana's independence, freedom and justice was not one person-centered, but rather a collective action.
And I think credit should be given to every individual who contributed in one way or the other in the realization of that vision.
We are human, and it's obvious that our potentials, capabilities, intellect, strengths, knowledge, wisdom, skills, expertise and competencies cannot be the same; but in all, we confidently and humbly embrace each other's efforts, and work as a team to champion every good course the country deserves.  
In essence, the roles of Attorney-Generals and Minister for Justice in the fight against any unacceptable mode of conduct or practices, especially corruption cannot be overemphasized so far as the growth, progress and development of every nation is concerned. 
They're the country's 'thirdeye', and they do everything possible to trace and track the activities, work and operations of every person in the country and beyond, especially public office holders; and ensure that whatever they do are in consonance with the law. 
Nelson Mandela made a very thought-provoking statement worth pondering over.
He said, "overcoming poverty is not a gesture of charity, but an act of justice."
This clearly indicates that where there's no justice, poverty continues to become the order of day. In order words, poverty continues to reign in an environment where there is no justice and fairness.
If the country's resources and monies end up in the pockets of our 'so called politicians', then why won't the masses continue to be consumed by poverty?
It's the mandatory responsibility of every Attorney-General and Minisiter for Justice to chase hastily and boldly after all those who take delight in utilizing the country's scanty resources for their selfish interest and personal aggrandizement.
Luckily in this article, we have our very first Attorney-General of Ghana, who set the pace for the subsequent Attorney-Generals and Minisiters for Justice.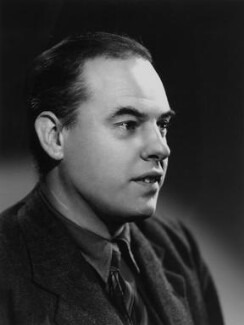 Born on July 24, 1909 to a father who was the Founding Headmaster of Rockport School, at Craigavad, County, Ireland, Geoffrey Henry Cecil Bing served as Ghana's First Attorney-General (from 1957 to 1961) as well as the Labour Member of Parliament for Hornchurch for a decade (from 1945 to 1955).
Hornchurch is a suburban town in East London, United Kingdom, and part of the London Borough of Havering. 
The town is located 15.2 miles east-northeast of Charing Cross. 
Hornchurch is made up of a number of shopping streets and a large residential area.
Educational Background
After obtaining his high school education at Rockport School and Tonbridge School, Bing gained admission into Lincoln College, Oxford, where he graduated with a Second-Class Degree in History in 1931.
Geoffrey Cecil Bing continued his studies at Princeton University as a Jane Eliza Procter Visiting Fellow between 1932 and 1933; and after passing his Bar Examinations from the Inner Temple of the Inns of Court Law School, he was called to the English Bar in 1934.
He was very instrumental in championing the legal profession in the West African Legal Environment.
He took that opportunity to build a very strong relationship with Ghana's first Post-Colonial President, Osagyefo Dr. Kwame Nkrumah.
Having had enough trust in Bing, Nkrumah had no other option but to appoint him as the country's Attorney-General.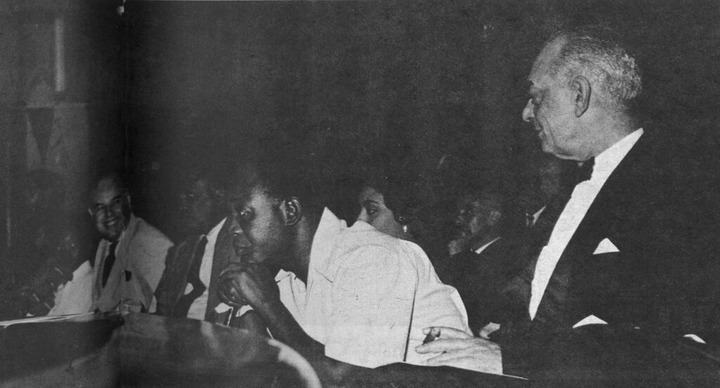 After competently serving in that capacity for the four-year period (from 1957 to 1961) , his friend and president, Nkrumah was overthrown in 1966. 
This put him in a very troubling situation, and in the worst case scenario, Bing was arrested. 
Before he was even sent to his home country, he was abused, mistreated, victimized, misused, mishandled and ill-used.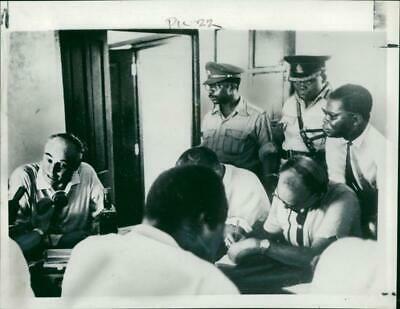 He however wrote a memoir (a historical account or biography) about Nkrumah's Ghana titled 'Reap the Whirlwind', which was published in 1968.
Although he was regarded as 'the unrestrained leader of a small group of radicals known as 'Bing Boys' who were never fully trusted by their colleagues, Bing had an exceptional interest in the cases of Timothy Evans and John Christie; and successfully supported the campaign to overturn the conviction of Mr. Evans.
Bing was also keenly interested in Northern Ireland's Brewers' Monopoly and Parliamentary Procedure, and had strong a support for China's Communist Society. 
As a radical, Bing was actively involved in the operational activities of the National Council for Civil Liberties as well as the Haldane Society.
Geoffrey was also an Anti-Nazi. 
Aside his law profession, Geoffrey Bing was also a top-notch international journalist. 
He worked with International Brigades during the Spanish Civil War as a journalist, and barely avoided capture at Bilbao.
Bilbao is a city in northern Spain, the largest city in the province of Biscay and in the Basque Country as a whole. It is also the largest city proper in northern Spain. Bilbao is the 10th largest city in Spain. It had a population of 345,141 as of 2015.
The city has an industrial port, and is surrounded by green mountains. 
Bing was very influential during the World War II. After serving in the Royal Signals, he was promoted to the position of a Major.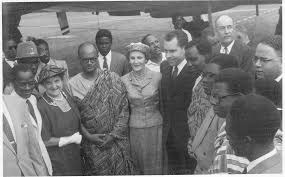 Barrister Bing intially got married to the former wife of a renowned radio producer, Edward Archibald Fraser Harding and daughter of Sir Ralph Barrett Macnagthen Blois, Christian Frances Blois. 
The couple were blessed with two children; Richard Bing and Inigo Bing.
However, they divorced in 1955.
Bing further got married to Eileen Mary Cullen in 1956, but adopted a child called Patrick Adotey Bing.
Barrister Geoffrey Henry Cecil Bing however died on April 24, 1977 at the age of 67.
Content created and supplied by: Ghana'sthirdeye (via Opera News )