Commuting on carts and wheelbarrows would be considered an ancient means of transportation as most people would not want to use in this modern time.
In advance cities, modern means of commercial transportation including, motorbikes, tricycles, vehicles, trains and others are usually made available by both the government and private individuals.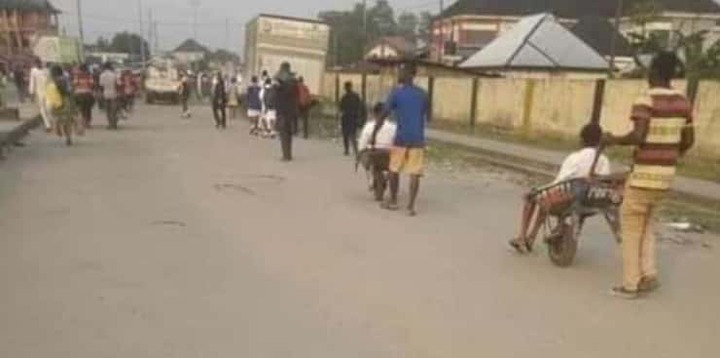 However, an ancient means of transport has surface in Port Harcourt, the Rivers State Capital in Nigeria as commuters are seen being pushed on carts and wheelbarrows in Okoro-Nu-Odu (Rumuokoro) flyover area of the city, also called the garden city, according to reports by Vanguard News.
This was as a result of the non opening of the Okoro-Nu-Odu (Rumuokoro) flyover in the city even after being completed weeks ago. Commuters now pay as much as 100 Naira to get themselves transported on carts and wheelbarrows.
There is over a 1km distance in the flyover allowed for trekking only. So commuters who may feel weak to walk can take a ride in the carts which are mostly operated by Northerners for 50 and 100 Naira depending on the distance.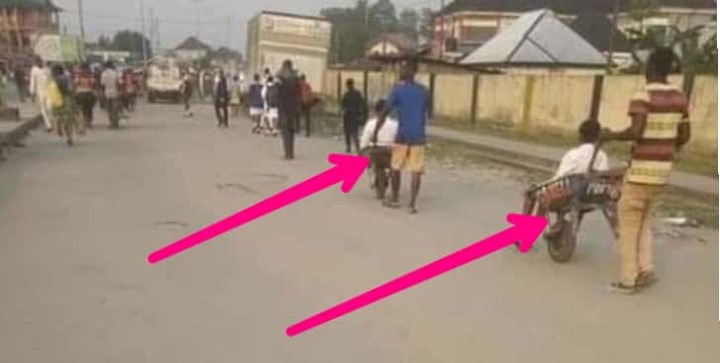 Though the flyover has been completed since early January 2021, it still remains closed from motorists as it has not yet been commissioned by the Governor Nyesom Wike.
Content created and supplied by: BuzzingSpank (via Opera News )