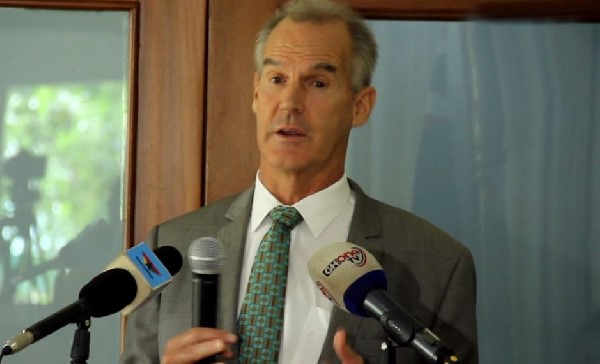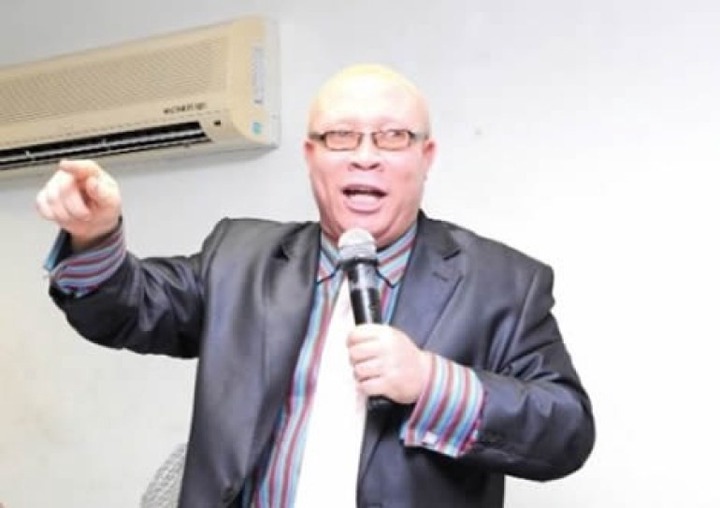 Ghanaian laws are vehemently against Lesbianism, Gay, Bisexual, Transgender and other Queer (LGBTQ) groups that engage in unnatural sex practices. Section 104 of Ghana's criminal code makes it succinctly clear the illegality of the practice here in Ghanaian soil.
The import of the criminal code on the subject is the prohibition of unnatural carnal knowledge of another person. So it's criminal for anyone to engage in such unnatural canal sex in Ghana. That is what our criminal code says on the practice. Period!
In order to offer it some level of acceptability, proponents of LGBTQ have been arguing that the practice has gone beyond the realm of man-made laws to that of an inalienable liberty or right, where every individual has the right of choice and association.
That is the argument often cited by the Western powers to back people who are Gays, Lesbians and others with similar sexual orientations. To such advocates, the practice is subsumed also in what they consider to be their cultural values-which is more of civil rights and liberties.
That has been the counter argument being advanced by the Western powers to counter that of developing countries whose hostile position on the subject is leaned towards their cultural and customary beliefs more than even their constitutional laws.
Perhaps, the Western bloc is only pretending not to know that customs and beliefs differ from country to country; from society to society and from units to units. One wonders if these Western countries will accept polygamy as also an inalienable choice or right of any such individual polygamist?
Legality & criminality of LGBT association
Rather shockingly, there are some human rights lawyers in Ghana who are objecting to calls by coalition groups that include civil societies, religious groups, traditional authorities and others to shut down the office of the LGBTQ group situated at Tesano in Accra.
According to Lawyer Joyce Opoku Boateng, any such decision would be illegal because it will seek to invade the privacy of the LGBT people. In effect, the LGBT people also have rights that ought to be respected.
"I don't think it will be right for anyone to invade their office and attack them because they have not met to engage in any sexual activities. Every human being when you're born has a fundamental right that no one can take away from you" she told a section of the media.
Meanwhile, the National Coalition for Proper Human Sexual Rights and Family Values, led by lawyer Moses Foh Amoaning has raised the singular most vocal objection to the existence of the group in the country.
The coalition has repeatedly called for the shutting down of the LGBTQ office in Accra. In the estimation of the coalition, the presence of LGBTQ in Ghana, is not only against Ghanaian laws, but also undermines the customary values and the cultural purity of Ghana.
Lawyer Foh Amoaning's group is threatening mass demonstrations throughout Ghana if government fails to heed the call to ban the group from operating in Ghana.
Contrary to the view held by Lawyer Opoku Boateng, Lawyer Foh Amoaning believes the intent of the group makes their presence and association illegal in Ghana.
Such criminal intent is unequivocally stated in article 104 of Ghana's criminal code. This was succinctly laid bare my Gender, Children and Social Protection Minister-designate Lawyer Adwoa Safo when she appeared before the Parliamentary Vetting Committee this week.
"Section 104 of the Criminal Code prohibits one from having unnatural carnal knowledge with another person. So on the issue of its criminality, it is non-negotiable", she declared.
She continued: "On the issue of our cultural acceptance and norms, these practices are frowned upon. So for me, these are distinct clarities on the matter and that is what I strongly stand for".  
The illogical preposition of Lawyer Opoku Boateng
According to Lawyer Opoku Boateng, it wouldn't be right for anyone to invade the office of the LGBTs because they have not met to engage in unnatural sexual activities; and that every human being has an inherent right that none can take away from them.
The simple answer to the respected lawyer is that we may as well allow suspected armed robbers to group and have meetings even if intelligence gathered suggests they are planning evil.
Again we should allow the suspected robbers to open offices, recruit people who will help with their cause. After all, they have not been caught in the act.
By Miss Opoku Mensah's preposition, the country should watch on if some group of people are planning to destabilize or planning to overthrow our political administration because their intention had not manifested.
They can open offices and express the intent of overthrowing the government but until they carry out their action, none has the right to nip-in-the bud their destabilization act.
Meanwhile in Ghana, armed robbery and coup plotting are criminally illegal as the practice of unnatural canal knowledge of persons. So where-in lies the justification of intent by Miss Opoku Mensah to an issue that has hit and has the potential of destroying the very nerve centre and the fabric of Ghanaian society?
The aggregate components of every Ghanaian sector is seriously against the practice. Which of our ethnic groups—from Upper, Northern, Brong Ahafo, Ashanti, Eastern, Western, Central, Volta, and the Greater Accra Regions uphold such practice?
And which traditional authorities or religious groups are prepared to accept and condone with such a practice?  So the issue is not about rights and liberties of the Gays, Lesbians and their allied groups; but who we are as Ghanaians and our distaste for a none Ghanaian practice.
Every country has its unique identity and in the case of Ghana, ours is enshrined in our customary ordinance which is also incorporated in our constitutional laws. We thus uphold the sanctity of our cultural norms and values.
That's what we stand for within our smaller unit communities; that which has shaped our way of life even before we attained nationhood; that which makes us distinctive beings from others, especially those from the Western world, since the days of Gold Coast till today.
As we evolve as a country, there are a number customary practices that we have abolished all in an attempt to sanitise our values; but certainly from reactions so far, Ghana is not prepared at all to even hear that there ae some Ghanaians trying to engage in Lesbian, Gay, or Transgender practice.  
Content created and supplied by: RKeelson (via Opera News )