The Adisadel College, Coast has produced men of timbre and calibre including Politicians who have contributed immensely to the growth and development of the nation Ghana.
Adisadel College was established in 1910 in a building at Topp Yard, near Christ Church School which is within the vicinity of Cape Coast Castle.
It began with 29 boys, but by 1935, it had expanded to accommodate about 200 pupils.
Adisadel College is the second-oldest secondary school in Ghana after Mfantsipim School, an arch rival which was established by the Methodist Church in 1876.
Adisadel College was ranked 10th out of the top 100 best high schools in Africa by Africa Almanac in 2003, based on quality of education, student engagement, strength and activities of alumni, school profile, internet and news visibility.
Founder
The school's original founder was the Rt. Rev. Nathaniel Temple Hamlyn a missionary who was then Anglican Bishop of Accra between 1908 and 1910.
Patron Saint
Saint Nicholas of Myra.The school chapel is called St.Nicholas Chapel and it has a statue of the saint just above its main entrance.
The school crest also embodies two of the Saint Nicholas symbols-a mitter and three golf balls.
Up until 1936, the school was known as St.Nicholas( Santa Claus) Grammar School and the students Santaclausians.
The first line of the School Ode goes like –"Up Santaclausians stand up to honour…"
Other verses also accord praise and honour to St.Nichloas-" Nicholas the Saintly Bishop our patron, prays that his sons may be good men and true".
School Motto
The school motto is "Vel Primus, vel cum primis", which in Latin means, either the first or with the first.
The school uniform is black and white striped shirt and black shorts, which directly reflects the primary colours of the college.
The distinctive colour combination is colloquially referred to as "zebra", due to its semblance to the stripes of that animal species.
Unsurprisingly, the distinctive outfit has earned Adisco students the nickname of "zebra boys".
Adisadel College was the first secondary school in the history of Ghana to design special cloaks for its prefects: red for the head prefect, blue for the other prefects, and green for the assistants and sky blue for cadet commanders.
That tradition persists till this day.
Alliance
The school has an unflinching alliance with Mfantsiman Girls SHS, Saltpond as well as Mampong, Ashanti based St.Monica's SHS in the olden era.
Quite apart from these, the school itself is a toast of many Girls and Mixed schools with the notable mention being the girls of Aggrey Memorial SHS, Cape Coast.
Rivalry
Adisadel College has a healthy but fierce rivalry with Mfantsipim School with many competitve academic and nonacademic encounters between the two.
Most notably, Adisadel inflicted an unforgettable defeat on Mfantsipim School in sports when the latter invited the former for the centenary celebrations of Mfantsipim School in 1976.
Quite recently, Adisadel College has beat Mfantsipim School when the two met at the finals of the NSMQ in 2016 and a repeat of that when the two met again in the Semifinals of ssame competition two years later.
It will interest you now that the rivalry between the two most famous High schools in Ghana has assumed a healthy dimension with the holding of the annual Adisco-Mfantsipim fun games and the Adisco-Mfantsipim Golf tournament.
Houses
There are ten Houses situated on the Hill accommodating the over 2,000 student population.
These are: Aglionby, Canterbury, Ebiradze Elliot, Hamlyn, Jubilee, Knight, Lemaire, Quaque, and Thomas Jonah House.
The list of politicians who have passed through Adisadel on the Hill is endless, but for brevity of this article, we bring you just fifteen of them.
They include politicians from both sides of the two sides of the political divide as we currently have it, as well as from the stock of the earliest political parties, most notably the CPP.
Lieutenant General Akwasi Amankwaa Afrifa (24 April 1936 – 26 June 1979) was a Ghanaian soldier, farmer, traditional ruler and politician. He was the head of state of Ghana and leader of the military government in 1969 and then Chairman of the Presidential Commission between 1969 and 1970. He continued as a farmer and political activist. He was elected Member of Parliament in 1979 but was executed before he could take his seat. He was executed together with two other former heads of state, General Kutu Acheampong and General Fred Akuffo, and five other Generals (Utuka, Felli, Boakye, Robert Kotei and Amedume), in June 1979. He was also popularly referred to by his title Okatakyie Akwasi Amankwaa Afrifa and was in addition the Abakomahene of Krobo in the Asante-Mampong Traditional Area of the Ashanti Region of Ghana. The late Asantehene (Asante king), Otumfuo Opoku Ware II, honoured Afrifa with the title "Okatakyie" (meaning "hero" in Asante) after the NLC had returned power to the civilian Busia government.
Kojo Botsio (21 February 1916 – 6 February 2001) was a Ghanaian diplomat and politician.
He studied in Britain, where he became the treasurer of the West African National Secretariat and an acting warden for the West African Students' Union.
He served as his country's first Minister of Education and Social Welfare from 1951, as Minister for Foreign Affairs twice in the government of Kwame Nkrumah, and was a leading figure in the ruling Convention People's Party (CPP).
James Mercer (born January 17, 1916) was a Ghanaian diplomat to Israel during the 1960s and a prominent national lawyer. He was the first chairman of the now-defunct Ghana Airways. Mercer was born in Sekondi-Takoradi, Ghana. His twin brother was Thomas Mends Kodwo-Mercer both attended Adisadel College, Cape Coast, as did many of his siblings, children and grandchildren, a long-standing tradition of his family. In recognition of his immense contribution to Adisadel College, the two main entrances to the school- "Mercer Main Gate " and "Mercer East Gate" are named after him. He is father to current Member of Parliament for Sekondi, Andrews Agyapa Mercer.
Prof. Christopher Ameyaw-Akumfi (born 21 January 1945 in Techiman, Brong Ahafo Region) is a Ghanaian academic and politician.
Ameyaw-Akumfi was the Minister of Education in the John Agyekum Kufour administration.
Ameyaw-Akumfi entered the University of Ghana in 1965 and graduated with a Bachelor of Science in Zoology in 1969 and earned his master's degree in the same field a year later.
In 1970, he left to study Zoology at the University of Michigan in the United States, where he earned his doctorate in 1972. He lectured at the University of Cape Coast where he rose to the position of Pro Vice Chancellor of the University.
He is the Board Chairman of the Ghana Infrastructural Fund (GIF).
Bernard Jao Da Rocha (24 May 1930 – 23 February 2010) was a founding member and the First National Chairman of the New Patriotic Party.
He was also the first Ghanaian Director of the Ghana School of Law when it was opened in 1958.
B. J. Da Rocha was born in Cape Coast, Ghana, where he had his secondary education at Adisadel College.
He lectured at the Ghana School of Law for almost two decades before retiring in 1992 as the first Ghanaian Legal Director of Education.
He also served as the General Secretary of the Progress Party led by Kofi Abrefa Busia.
Samuel Atta Akyea (born 20 August 1962) is a Ghanaian lawyer and politician. A member of the New Patriotic Party of Ghana, he is the Minister for Works and Housing, and the current Member of Parliament of Akim Abuakwa South constituency. He is only the second person apart from President Nana Akufo-Addo to have been elected as MP of that constituency in the 4th republic. After graduating from law school he was employed as a state attorney at the Attorney General's Department. He later joined the private law firm, Akufo-Addo Prempeh & Co in Accra. In 1995, he joined another private law firm, Zoe Akyea & Co., where he was made a partner and worked there for fourteen years. He left private legal practice to contest the 2008 Abuakwa South constituency election. He was the immediate past Minister of Works and Housing.
Kojo Acquah Yankah (born 16 August 1945) is a former Member of Parliament in Ghana.
He also served as a Minister of State in the Rawlings government. He is the founder and President of the African University College of Communications and is also a former editor of the Daily Graphic, the widest circulation newspaper in Ghana.
Kojo Yankah was born at Agona Duakwa in the Agona East District of the Central Region of Ghana.
His primary education was in various schools in the Central Region.
He attended Adisadel College for his secondary education.
He then taught for a few years before proceeding to the University of Ghana where he graduated with a B.A. Honors degree in English.
In 1982, after the Provisional National Defence Council military government came to power, he was appointed editor of the government owned Daily Graphic newspaper which had the highest circulation in Ghana.
He was later appointed Director of the Ghana Institute of Journalism.In 2001, he established the Africa Institute of Journalism and Communications.
This institution has now become the African University College of Communications, affiliated to the University of Ghana and with accreditation from the National Accreditation Board in March 2004.
With the return to party politics in Ghana, Yankah stood for elections as MP in the 1992 Ghanaian parliamentary election on the National Democratic Congress ticket and won the seat for the Agona East constituency.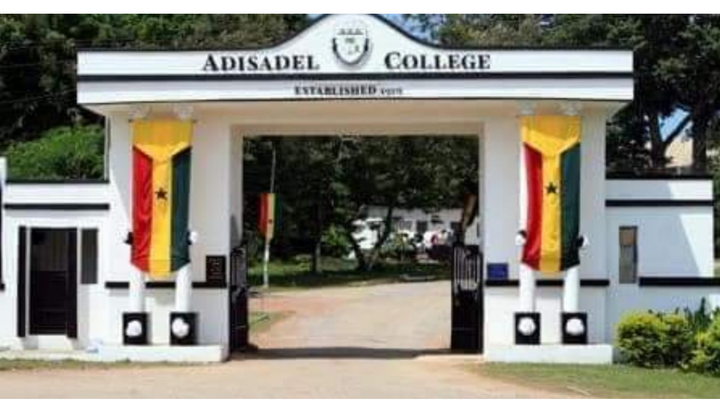 He retained the seat in the 1996 election to have a second term.
During the second term of the Rawlings government, Yankah was first appointed Central Regional Minister.
He was later shifted to Ashanti Regional Minister, a position he held for only 11 months before he was moved to the National Development Planning Commission as a Minister of State.
Nana Ato Dadzie
Nana Ato Dadzie was the President of the Central Region Branch of the Ghana Bar Association in 1980.
As a student, he was the President of the Students Representative Council of the University of Ghana with the current Joint Special Representative and Joint Chief Mediator Africa Union-United Nations Hybrid Operations in Darfur (UNAMID), Dr. Mohamed Ibn Chambas, as his Secretary.
Nana Ato Dadzie is a Barrister-at-Law and a Solicitor and Notary Public (Republic of Ghana) with more than 40 years practice at the Bar.
He holds an LL.B degree from the University of Ghana and a B.L (Post-Graduate) certificate from the Ghana Law School.
Andrew Kofi Egyapa Mercer (born 25 May 1973) is a Ghanaian lawyer and politician.
Andrew Kofi Egyapa Mercer was born in Sekondi in the Western Region of Ghana to James Mercer, a Ghanaian lawyer and diplomat.
He attended Chapel Hill Preparatory School in Takoradi for his primary education.
He proceeded to the Adisadel College in Cape Coast, where he obtained both his GCE Ordinary level and GCE Advanced level certificates.
He gained entrance into the University of Ghana, graduating with Honours in Bachelor of Arts in Humanities and Bachelor of Laws.
He studied at the Ghana School of Law and qualified as a lawyer in Ghana after passing his bar examination.
Kennedy Ohene Agyapong is a Ghanaian politician and businessman who represents Assin Central in parliament for the New Patriotic Party.
He was first elected a member of parliament in 2000 to the seat of Assin North.
He retained his seat in the 2004[4] and 2008 parliamenary elections.
In 2012 he was elected in the new seat of Assin Central and was re-elected in 2016 and again in 2020.
Ohene Agyapong was born in Assin Dompim in the Central Region of Ghana. He had his secondary education at Adisadel College in the Central Region.
Agyapong holds a GCE A Level and studied in the Fordham University, New York, USA.
He is a farmer and businessman, director of Assin Farms, Supercare Group of Companies and Hollyood Shopping Centre.He is married with 22 children.
Robert Ahomka-Lindsay: Robert is an Entrepreneur and Investment & Finance Specialists. He is the founder of a number of companies under The Ahomka Group that have businesses in the Investment Advisory Services and Investment Management, Property Development & Management, Opticians & Optical Supplies and Hospitality Industry.
His previous role (2007 to 2009) was the CEO for The Ghana Investment Promotion Centre (GIPC).
His previous role (2007 to 2009) was the CEO for The Ghana Investment Promotion Centre (GIPC).
In 2017, he was appointed Deputy Minister of Trade and Industry by President Akufo-Addo.
Godfred Dame Yeboah: Born on June 5, 1979, Godfred Yeboah Dame obtained his GCE Ordinary Level and Advanced Level Certificates from Adisadel College between 1989 and 1996.
He graduated with a Bachelor of Laws degree (LLB) in 2001. He proceeded to the Ghana School of Law from where he obtained his professional law qualification in 2003. On being called to the Bar in October 2003, Godfred Yeboah Dame commenced his professional law practice with the firm of Messrs. Akufo-Addo, Prempeh & Co., a law firm in Ghana, specializing in various aspects of civil litigation.
In 2017, Godfred Dame was appointed Deputy Attorney-General and Deputy Minister for Justice of Ghana, and is now the Attorney-General designate making him the youngest Attorney-General in the history of Ghana.
Dr. Kwamena Mintah Nyarku-Kwamena Minta Nyarku is a Ghanaian academic and politician who is a member of the National Democratic Congress.
He is the member of parliament for the Cape Coast North Constituency in the Central Region of Ghana. He is a Senior Lecturer at the Department of Marketing and Supply Chain Management, School of Business, University of Cape Coast.
Kweku George Ricketts-Hagan is a Ghanaian politician and member of the Eight Parliament of the Fourth Republic of Ghana representing the Cape Coast South Constituency in the Central Region on the ticket of the National Democratic Congress.
Ricketts-Hagan was born on 21 August 1963 in Cape Coast, Central Region. He holds an MBA from the University of Chicago Business School and a master's degree in Financial Economics from the University of London.
In 2016, Ricketts-Hagan became the minister of the Central Region of Ghanaserved in the Government of Ghana ministry as the deputy minister for Finance from 2013 to 2014 and the deputy minister for Trade and Industries from 2014 to 2016.
He is currently the member of parliament representative for the Cape Coast South Constituency.
Interestingly, both seats in the historic town of Cape Coast are occupied by two politicians from Adisadel College.
John Peter Amewu was born in 1972 in Wli Todzi in the Hohoe Municipality of the Volta Region.
He attended Hohoe E.P. Senior High School, St. Mary's Seminary/Senior High School, Lolobi and Adisadel College for his high school education.
Amewu took a bachelor's degree from Kwame Nkrumah University of Science and Technology and then furthered his education to obtain an MBA in Finance from University of Ghana, Legon and proceeded to obtain a Post Graduate Degree in International Energy Industry Management and a Master's degree in Petroleum Law and Policy from University of Dundee.
He was appointed Lands and Forestry Minister in 2017, then later Minister of Energy.
He is currently Minister for Railway Development designate.
Alan Kyerematen: Alan John Kwadwo Kyerematen was born on 3 October 1955 to Alexander Atta Yaw Kyerematen, a social anthropologist from Patasse, Kumasi and Victoria Kyerematen (née Welsing) from Elmina and Ejisu. He was named after an Archbishop of the Church of England, The Most Reverend Alan John Knight CMG DD who was the Headmaster of the all-boys Anglican boarding school, Adisadel College in Cape Coast [8] in the 1930s, and a mentor to his father, A.A.Y. Kyerematen when the elder Kyerematen was a student there and later, a Head Boy in his final year. Like his father, Alan Kyerematen attended Adisadel College for his secondary education, entering the institution at the record age of nine years. Kyerematen was appointed Ghana's Ambassador to the U.S. when the N.P.P came into office in 2001. In 2003, Alan Kyerematen was appointed as the Cabinet Minister with responsibility for Trade, Industry and the President's Special Initiatives (PSI) with additional responsibility for Private Sector Development (PSD). In May, 2017, President Nana Akufo-Addo named Alan Kyerematen as Trade and Industry Minister and part of nineteen ministers who would form his cabinet. He is Minister of Trade and Industry designate in Akufo-Addo's second term.
George Mireku Duker is from Dompim Pepesa in Tarkwa Nsuaem Constituency.
He is politician and member of the eight Parliament of the fourth republic of Ghana representing the Tarkwa-Nsuaem Constituency in the Western Region on the ticket of the New Patriotic Party.
Duker studied B.ED Accounting University of Education – Kumasi Campus, later MSC Oil and Gas Management University of Plymouth – UK.
Content created and supplied by: Alamon (via Opera News )