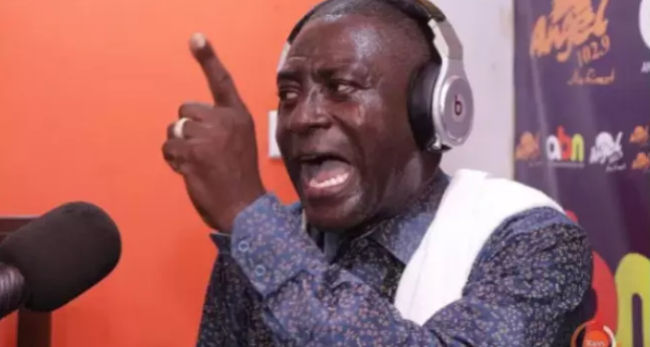 Indefatigable and a renowned TV presenter who is know as Nana Captain Smart a fearless man who can talk without favor anyone has finally revealed a hidden secret on the LGBTQ society who have currently opened their office in Ghana. 
The Host of Anopa Bofo morning show on Angel Broadcasting Network ABN,In a live TV disclosed that, the LGBT society are being backed supported by some great personalities in and outside( Ghana) which has given the the go ahead to open their office.
Nana Captain Smart boldly revealed that,it's going to be very difficult for an ordinary man in society to stop them." Captain Smart hints"
Captain Smart explained that,This personalities who are being backed by the LGBT society are financially strong and of which they have used their financial power to influenced opinion leaders in our society so they can be accepted by them and open their office.
Three hundred and Thirty-Three Million (330,000,000) million dollars were given and transferred into the accounts of four LGBT personalities in Ghana.Nana Captain Smart boldly laments.This amount of money were given to this personalities to help support and finance those who are being harassed as gays , lesbians either by their parents or society
Who told you that,the LGBT has one office in Ghana. Currently, they have over 14 offices in Ghana is it's being operated in secret. He added
Content created and supplied by: SallsyNews_GH (via Opera News )