The member of parliament for Hohoe Constituency Peter John Amewu has started massively working and fulfilling promises.
Achievements within the first one (1) month of his 4-Year Term as a member of parliament for Hohoe constituency is seriously unprecedented
In furtherance of his promise to run an administration that is accountable to his constituents, Peter Amewu revealed that he will be reporting on a monthly basis any developmental activities within Hohoe.
As promised by the member of parliament, work has started on construction of the chief's palace for wli and Zongo communities. Peter Amewu on education side secured over 50 Scholarships for students to start tertiary education and also distributed laptops to teachers and some students in the Constituency to aid teaching and learning.
The attached infographic entails what we have done within the month of January covering infrastructure, education,jobs among others.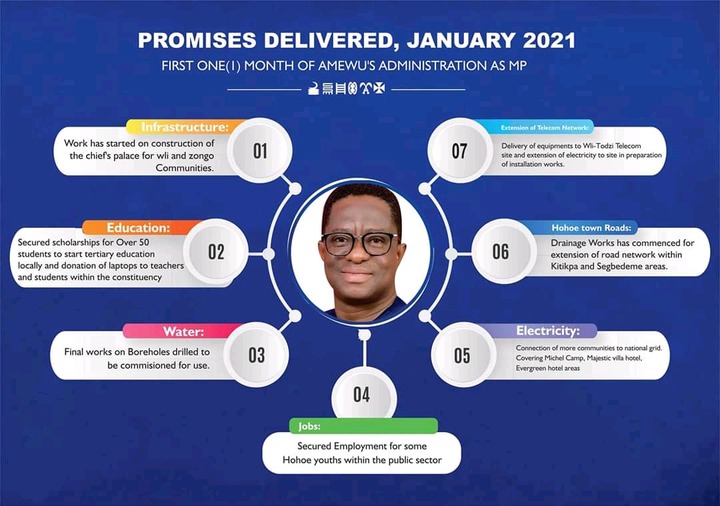 "I came to be a servant leader for my people and leave a lasting legacy through my service to them. Through this social contract and in the spirit of unity; i wish to urge everybody to make his/her contribution in making our beloved Hohoe a beter place for future generations"
Content created and supplied by: Building_house (via Opera News )