Men of God of Old, were prophets and priests who pointed out truth to people and it was not just the positive side but also the negative parts. And in this story, when a leading politician and national leader visited Rev. Eastwood Anaba, he had pleasant words for him.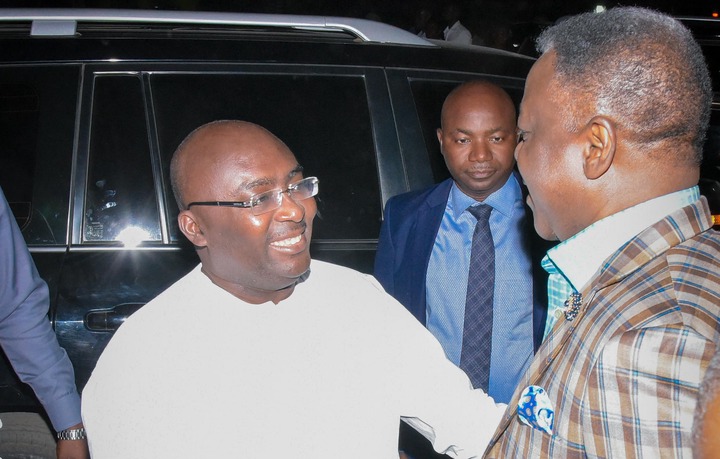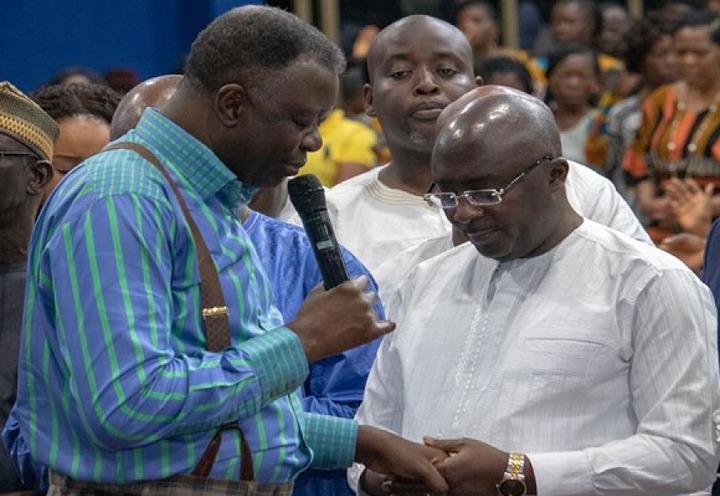 In this video found online at https://www.youtube.com/watch?v=sg7i_Tdg0Sc, Rev. Eastwood Anaba started with a generational praise on the Veep and even quoted a scripture which according to him, fits Bawumia perfectly. Quoting 1 Samuel 16:18 - One of the young men answered, "Behold, I have seen a son of Jesse the Bethlehemite, who is skillful in playing, a man of valor, a man of war, prudent in speech, and a man of good presence, and the Lord is with him." he described Bawumia as a man who is prudent, patient and purposeful.
Rev. Anaba narrated his first encounter with Dr. Bawumia and according to the man of God, "When I met him his demeanour and humility were awesome. I am a holder of Bachelor's degree in pharmacy but when I saw the humility of the doctor (PhD) I felt like I should be more humbled. Because the humility of the doctor was just fascinating'', Rev. Eastwood said.
"Some few years ago I was travelling and I met the humble man, Dr. Bawumia at the airport. We got to the plane together talked for a while and we arrived and we all scattered. And over the years I saw him with his personal work rate. But of course definitely with the benefit of the DNA of his father, the legendary Bawumia he had acceleration instead of inertia", Rev. Anaba recounted.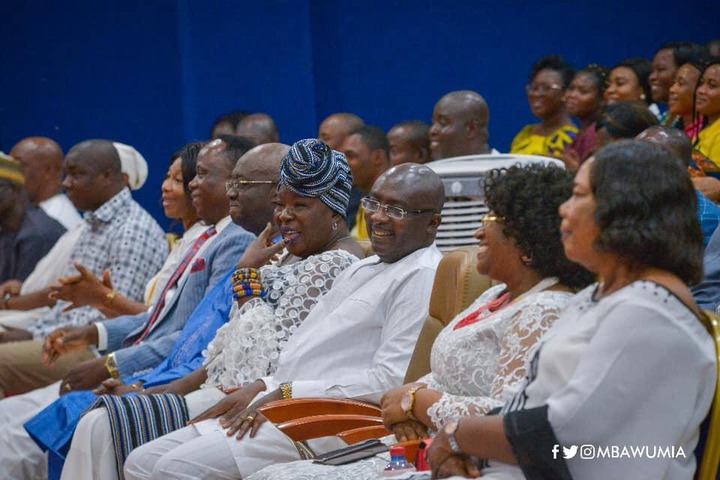 "I was thinking about him and I said how can I describe this man; and one scripture came to mind – First Samuel 16:18 came to mind, … which reads "Behold I have seen the son of (Bawumia), that is astute in playing, and a mighty valiant man, a man of war, and prudent in matters, and a comely person and the Lord (is with) him. when I read this scripture it is like I have taken a piece of fabric and sown a nice garment and fitted it on our Vice President from the crown of his head to his feet. I said this is the description that ably describes the man."
He further said "First of all we have in the Vice President of Ghana a prudent man, no question about that. A patient man. Anybody who can stay in opposition and remain faithful in opposition until he gains position is a patient man. And if u look at the way his training and mere passion for life drives him you would know he is also a purposeful man".
With H. E Bawumia's eyes well set on becoming Ghana's president also, he surely needs such high voices of influence to support him in any ways they can. Even more especially is the fact that, with his Muslim background, any great words such as these may well help him gather an increasing support base within the Christian community.
Interestingly however, Prophet Salifu Amoako of the Alive Chapel had prophesied that the New Patriotic Party (NPP) will have Trades Minister Alan Kwadwo Kyeremanteng as its leader in 2024, as according to him, Alan Kyeremanteng who has been yearning to lead the NPP as its flagbearer has been chosen by God to lead the party when the next and final term of President Akufo-Addo ends.
In a live worship session on Adom FM, the serial preacher said, contrarily to popular opinion that Vice President Bawumia is in line to lead the NPP, that Alan Keyeremanten is the next in line to lead the NPP. "It has been revealed to me that Alan Kwadwo Kyeremanteng will lead the NPP in the 2024 election," Prophet Salifu Amoako said.
There is some level of uncertainty in close quarters of the governing NPP as to who will lead the party in 2024 as its flagbearer. As many root for Bawumia for his intelligence, appeal and influence, others believe there were people in line before his introduction into partisan politics, as some political analysts believe if the next leader of the NPP is not chosen rightly without favouritism and bias, it will certainly result in internal wranglings which will jeopardize the chances of the party at the polls and potentially lead others to break away.
Content created and supplied by: MrsBabie (via Opera News )