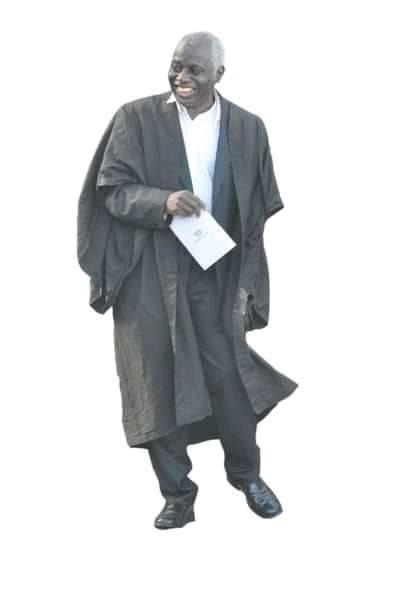 It was exciting and every law student or lawyer will never let this day pass without any lesson written down.
Today marks a historic event in the country Ghana, because Lawyer Tsatsu has demonstrated that he is capable and brilliant when it comes to law. He is indeed a senior lawyer who lectures most of the supreme court judges indeed.
Lawyer Tsatsu has been heckled so many times from both the respondents for some time in the ongoing petition, but today was historic. The judges were asking him questions from all angles, it got to a point where he told them to allow him aswear the questions at a time.
Tsatsu has been tough in the ongoing battle at the supreme court, but people on the other side keep saying he is being rude to the judges, while on the other side keep praising him for good work done.
The supporters of the NDC have a perception that the judges are not being fair to them whenever the lawyer representing them rise to address the court. Words from Tsatsu that make Ghanaians have a feel that he is getting annoyed includes.
How can you vote against your own book?
My lords you are harassing my witness!
Can I answer one question at a time?
In anyway the case has been adjourned to Thursday, fingers cross waiting patiently for the decision about whether the EC chair Jean Mensah will be going into the box or not.
Content created and supplied by: ThegreatOracle (via Opera News )