Musician and social commentator Kwame A plus has added his voice to the ongoing brouhaha concerning LGBTQ.
The musician and social commentator is noted for his controversial religious beliefs and his recent post about the LGBTQ debate is of no exception.
A plus has taken a swipe on hypocritical Ghanaians for calling for the heads of this homosexuals but does things that are utterly worse than the abominable LGBTQ practice itself.
According to Kwame A plus,the various religions in Ghana all frowns on act such as formication and abortion but people go about doing as if they were even stated as part of their religious practices.
He made the controversial post on his Facebook wall which has attracted hundreds of reactions from his followers.
"Before you judge or hate on gay people and advocate for them to be killed or arrest because of your religious beliefs, ask yourself if that your same religion supports fornication and abortion?
"You guys illegally destroy humans beings through abortion everyday; some as old as 6 months despite what the law says about abortion 😡😡😡😡😡😡 Don't you know that the postinor 2 you took prevented a future president, an Elon Musk or a Bill Gates from coming into this world; then you will come on social media to prescription punishment for gays. Postinor 2 is what must be banned!!! "
It is sad what Kwame A plus is saying is the hard truth.People do worse in their closets and come out and criticise these individuals needlessly. A plus is one of few people who speak to issues as objectively as possible.
This his attitude has made him attain admirations from many Ghanaians especially the Youth.
What we have to admit as a nation is that,these individuals have problems and as such they need help as we claim to be devoted in our religions.
So the criticising attitude we have exhibited towards these people is a clear indication of our hypocrisy as religious people.
In my opinion,if we can't support them to alleviate their plight, we should let them be because we do worse than them in Our closets..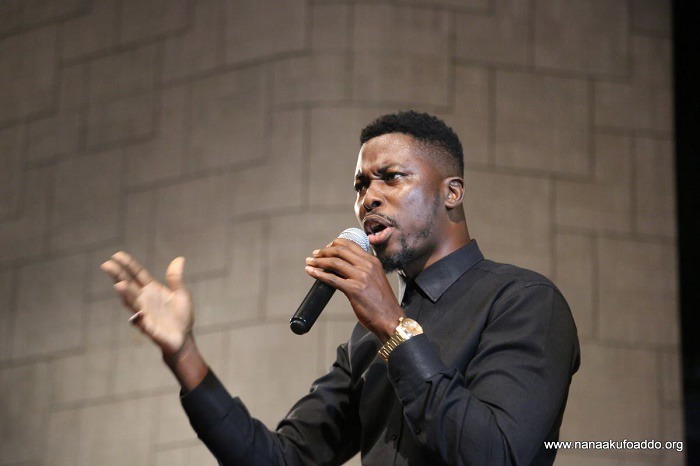 Content created and supplied by: Kofi3 (via Opera News )